Estimated read time: 4-5 minutes
This archived news story is available only for your personal, non-commercial use. Information in the story may be outdated or superseded by additional information. Reading or replaying the story in its archived form does not constitute a republication of the story.
SALT LAKE CITY — Last year was a record for the local housing market, with sales and prices reaching historic levels, according to a new report.
But the impacts on the Wasatch Front market could be good and bad, an analyst said Friday.
The state's brisk population growth has created what appears to be a housing shortage, said Jim Wood, economist and senior fellow at the University of Utah's Kem C. Garner Policy Institute.
For the first time in 40 years, the rise in households in Utah exceeds the number of new housing units, he said, resulting in all segments of the housing market reporting strong demand and inadequate supply.
"That's where we are in all three markets — apartments, existing homes and new (construction)," Wood said. "Builders sell everything they've got. "
Speaking Friday to an audience of more than 700 real estate professionals at the Little America Hotel, he said the state's increasingly "tight" housing sector could become a social and political issue, as well as an economic issue, over whether enough affordable housing can be produced in the current real estate climate.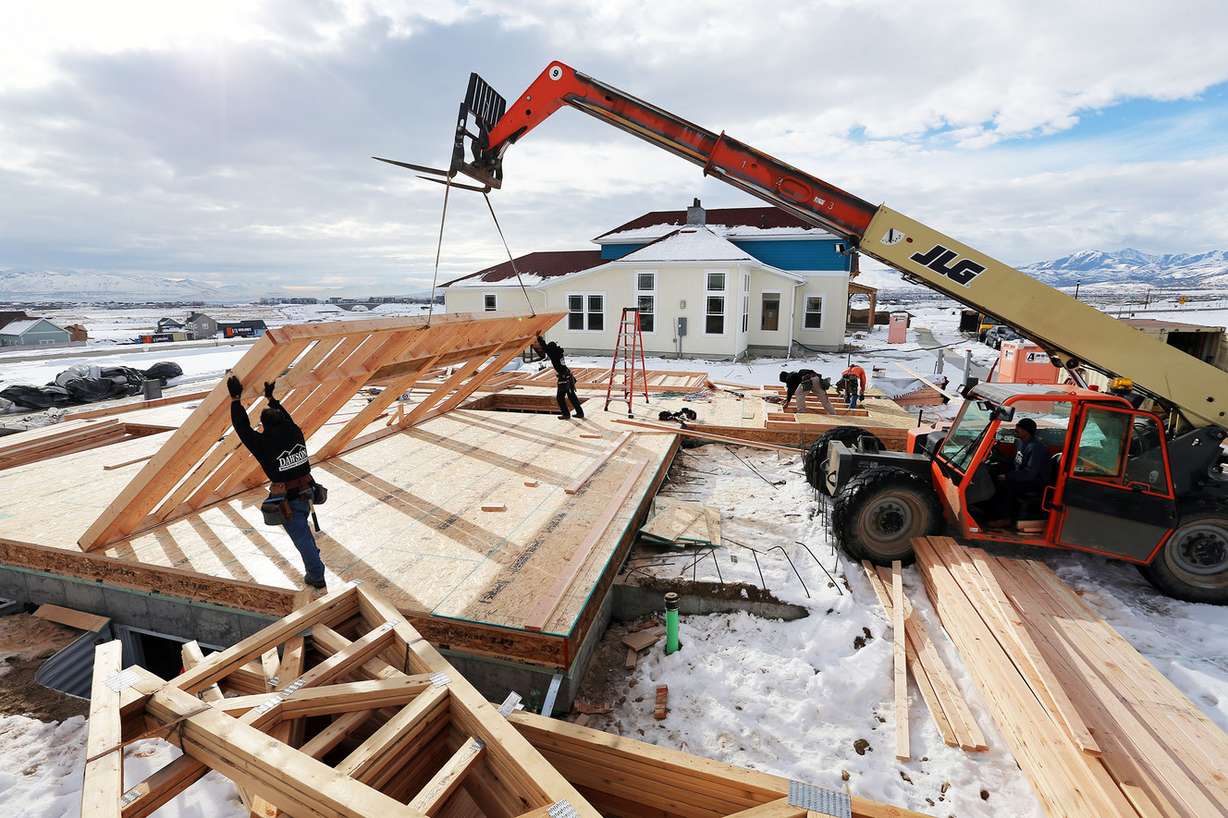 "Take the apartment market for instance. Apartment vacancy rates are at the lowest level in decades despite the historic apartment boom," he said in a report he authored for the Salt Lake Board of Realtors titled "Salt Lake Housing Forecast 2017."
"The boom has added 20,000 units statewide since 2012, a 7 percent increase in the rental inventory, but the rental market remains extremely tight. The Salt Lake County apartment market has the lowest vacancy rates in over 20 years."
In the report, he also notes that new homebuilders have virtually no unsold inventory and are currently producing at peak capacity.
"Builders face three serious supply bottlenecks: labor shortage, high land prices, and municipal zoning, fees and regulations," he said. "Builders would be hard-pressed to ramp up much beyond current levels of construction."
With that in mind, he said 2016 was the best year for sales in the Salt Lake County real estate market in a decade, and 2017 should be similarly robust.
"This year, home sales and prices will continue to climb," Wood said.
Last year, sales of single-family homes rose slightly — up 1.3 percent — to 13,600 sales, the highest number of existing single-family home sales in 10 years, the report states. The median sales price of a single-family home in 2016 reached an all-time high at $295,000, surpassing the previous record high of $290,000 in 2007.
Wood said the Salt Lake residential real estate market today is dramatically different from a few years ago. In 2009, the typical Salt Lake area property listing was on the market for a median of 81 days before selling. In 2016, properties lasted just 13 days on the market before selling.
Going forward, higher home prices will make affordability an issue, Wood noted. In Salt Lake County, single-family home prices this year will likely increase 5 percent to 7 percent, he told the audience, while multifamily units will increase 6 percent to 8 percent. Additionally, residential sales this year are expected to total $6 billion — up 9 percent from last year.
However, Wood warned that another year of housing price increases should be supported by favorable fundamentals in the market, including relatively low interest rates, along with solid demographic, job and wage growth.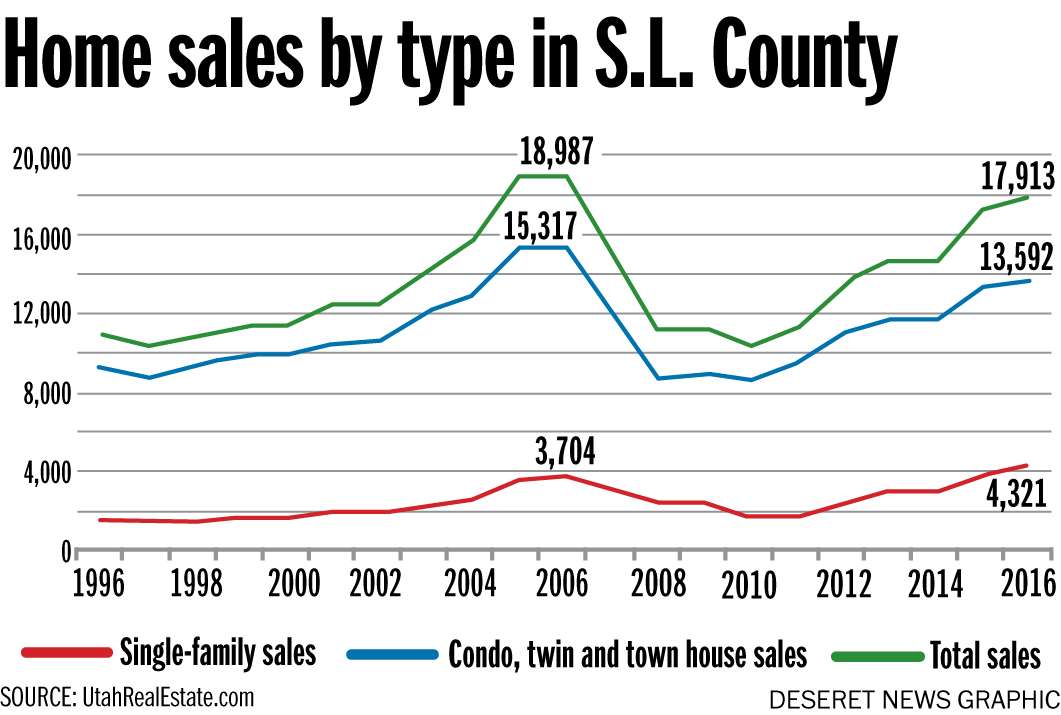 "These fundamentals combined with the exceptionally strong demand, as well-evidenced by the record low 'days on market,' will push the median sales price of a single-family home to the $310,000 to $315,000 price range — a 5 to 7 percent increase," he said. "Home sales will see a slightly lower increase with single-family sales increasing to … a gain of 3 to 5 percent."
He added that condominium sales and prices should be even stronger, both increasing from 6 percent to 8 percent.
"Although wages are expected to increase by 3 percent in 2017, it will not be enough to counter higher home prices and higher interest rates, Wood said.
How much declining affordability affects consumer demand is uncertain, but it may not be enough to change the upward trajectory of home sales and prices, he said.
"Overall, it's going to be a tight market for buyers and renters," Wood said. "Prices aren't going to come down. Interest rates aren't going to come down, and availability is not going to improve much. You just have to 'pull the trigger.'"
×
Photos