This archived news story is available only for your personal, non-commercial use. Information in the story may be outdated or superseded by additional information. Reading or replaying the story in its archived form does not constitute a republication of the story.
SALT LAKE CITY — Utah lawmakers are considering a bill that would use cameras to help crack down on drivers who ignore stop signs on school buses.
They say an alarming number of drivers ignore the stop arm and keep driving, even as kids get off the bus. It's difficult for bus drivers to write down the license plate number to give to police. But with this new bill, cameras would do the work.
Across the country, scary videos recorded daily show dangerous driving around school buses.
"I was shocked. I was shocked by some of the data that I saw across the state," said Rep. Mike McKell, a Republican from Spanish Fork He said it's time for better enforcement. He said there are school districts in Utah where literally every day more than 100 cars will blow past buses that have the stop-arm extended as they are unloading children.
McKell is sponsoring House Bill 235 which, "Authorizes the use of a photograph or video image obtained by an automated traffic enforcement safety device as evidence of certain traffic violations."
The technology exists. Camera system manufacturers have compiled videos showing all violations they've captured that can then be turned over to law enforcement.
"They (drivers following the buses) wonder, 'Am I supposed to stop in the middle of the road?' The answer is absolutely yes," said Ben Horsley, spokesman for the Granite School District.
Horsley said drivers going around the stop-arm is the number one bus safety issue and it happens at least a dozen times a day.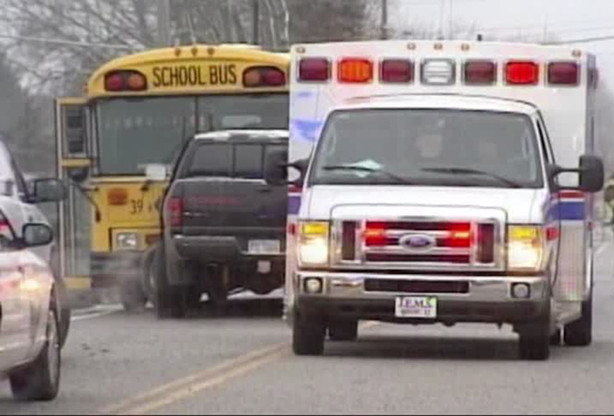 "It just takes once for that driver not to stop, a kid to step out when they're expecting to be given the right of way, and a child to be killed," he said.
"They just want to make sure kids are safe," McKell said.
He said the optional program is not designed to generate money, but he doesn't want the cost to burden school districts either.
"We're going to let violators offset the cost," he said. "If you violate this law, a portion of that violation is going to go back to fund the program." A few years ago, Alpine School District tried similar cameras and ended up catching hundreds of ticket-worthy violations.
×
Photos
Related Stories