This archived news story is available only for your personal, non-commercial use. Information in the story may be outdated or superseded by additional information. Reading or replaying the story in its archived form does not constitute a republication of the story.
SALT LAKE CITY — Veterans, police officers and first responders all have pretty tough jobs. One organization is offering them service dogs to help get through hard times.
The group 4 Paws 4 Patriots offers service animals and training to any public servant, absolutely free.
Each week, service men and women visit 4 Paws 4 Patriots to learn how to handle and train their service animals. Many say the four-legged friends have changed their lives.
Training a dog takes patience, repetition and a special kind of relationship. But for Vietnam War veteran Lynn Richardson, the relationship means the world.
After three years at war, he returned home and spent the next two decades trying to forget.
"It was an absolute fiasco for me to even be there, so that was my issue. I was dealing with the anger of being there in the first place," he said, "I just put it in a hole and buried it, went on about my life."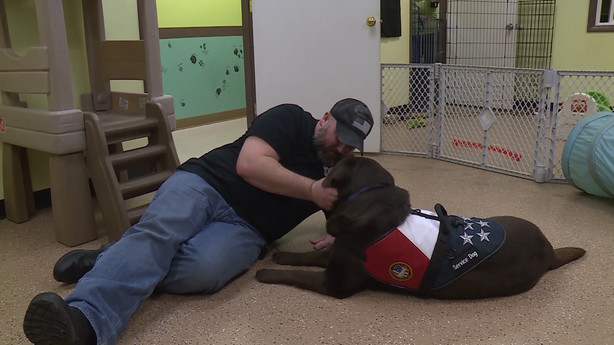 Many of the other program participants have similar stories, including James Mann. That's why Mann and a group of volunteers at Kudos 4 Canines started 4 Paws 4 Patriots Utah.
"Whatever they need in regards to if they have PTSD, TBI, mobility issues, even diabetes and seizures, then we'll help train their dog for them so they can get back out in the community," Mann explained.
For Mann, it's PTSD. For Richardson, it's seizures. But for everyone in the program, the patience, training and relationship is the start of a different life.
"It's a way for me to continue to serve," Mann said.
"Saying 'thank you for your service,' great," Richardson said, "but do more than that. This is more than that."
The organization started in Northern Utah but recently expanded to Salt Lake and other parts of the state.
×
Photos