Estimated read time: 3-4 minutes
This archived news story is available only for your personal, non-commercial use. Information in the story may be outdated or superseded by additional information. Reading or replaying the story in its archived form does not constitute a republication of the story.
SALT LAKE CITY — The arid, sagebrush landscape of western Utah is also dotted with hundreds upon hundreds of abandoned mines, some with gaping openings that span 20 feet and others that are little more than a small hole in the ground.
One of Utah's oldest mining districts, Gold Hill, was once a booming hub with more than 3,000 people, its own newspaper, a recreation hall and a railroad spur.
It is now sparsely populated, dotted with hundreds of old mines that produced millions in gold and other metals and where 9,000 tons of metallic arsenic was pulled out of the ground from 1920 to 1925.
This spring, the Utah Division of Oil, Gas and Mining plans to close about 200 of those mines. It is working with private property owners and the Utah Schools and Institutional Trust Lands Administration during the planning phase.
The Clifton Hills project area is just west and south of Gold Hill and was selected based on access, its proximity to population areas and potential public safety hazards.
Project manager Chris Rohrer said the division is working with landowners to determine appropriate closure methods, such as masonry walls, rebar grates or backfilling. The project should take about three months to complete.
Utah is home to about 17,000 to 20,000 mine openings, and the state has closed about 6,000 abandoned mines since the early 1980s. The Gold Hill mining area was active in the late 1800s, again during World War I, and saw another resurgence during World War II when it produced tungsten and metallic arsenic, which is alloyed with lead to form a harder, more durable product.
The 2017 closure project is the second largest of its kind in the area. The first was the Gold Hills project that closed 158 openings in 2007.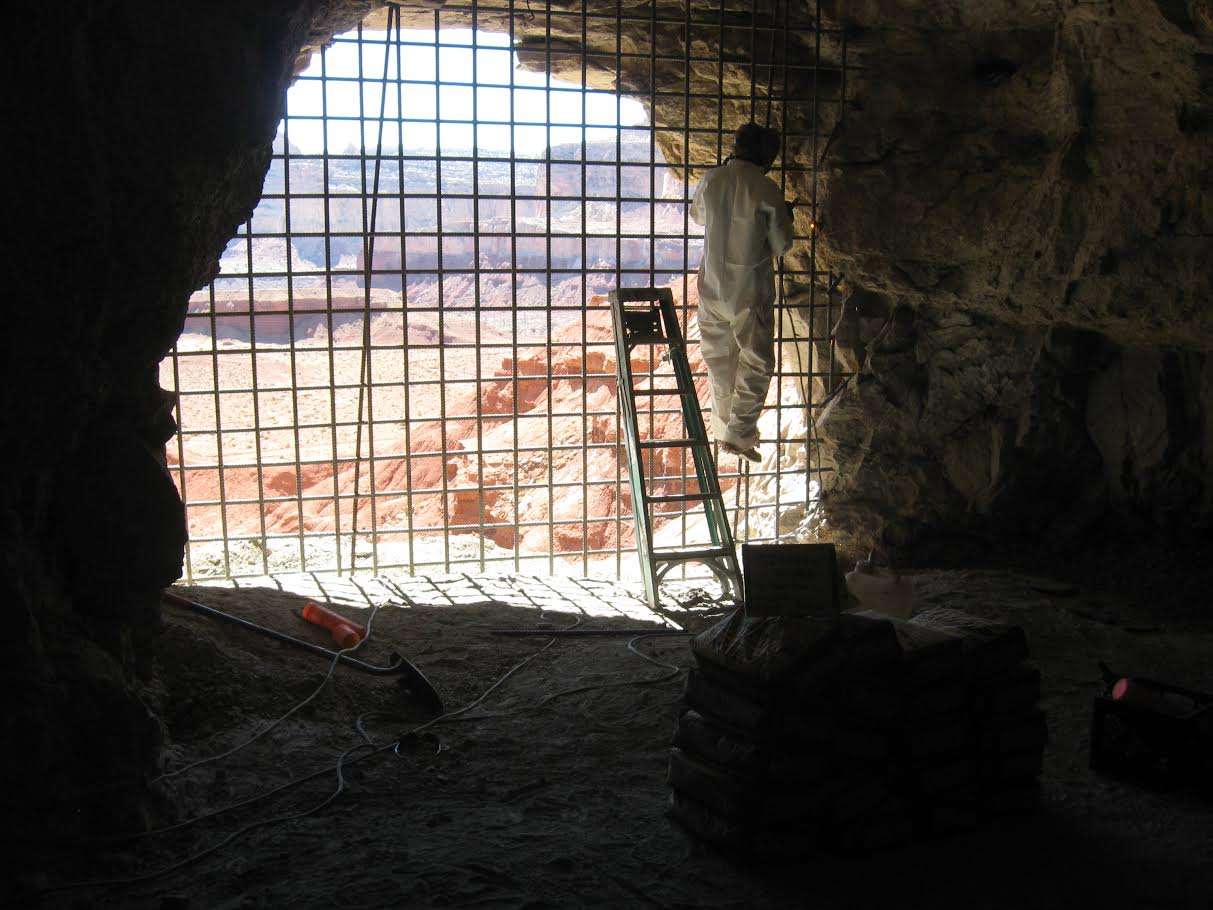 Rohrer said there is not a comprehensive statewide inventory of all the abandoned mines in Utah, but the state uses a GIS-based system to map possible sites where historic mining occurred.
Many of the mine openings along the Wasatch Front and Oquirrh Mountains have been sealed, but Rohrer said the division's work is far from over.
"We have worked our way through a lot of the high-priority areas, but we are by no means scraping the bottom of the barrel," he said. "There is really no corner of the state that is untouched by mines."
The division received national recognition for the completion of a two-year project in the San Rafael region to close 158 Cold War-era uranium mines — a logistically challenging project because of rough terrain. In that instance, all known mines were closed.
Abandoned mines are a national problem.
Earlier this year, the federal Mine Safety and Health Administration issued an alert after two deaths happened at an abandoned mine in Texas. About 30 deaths occur each year across the country, most from drowning at quarries and ATV accidents involving people unfamiliar with the hazards.
Utah had multiple fatalities in the 1980s as well as many injuries and falls, Rohrer said. But since the state and federal government launched an awareness campaign and embarked on closure programs, Rohrer said those incidents have dropped off dramatically in Utah.
The division is accepting public comment on the closure project via email at chrisrohrer@utah.gov, or people can request a public meeting, through Jan. 20.
×
Photos
Related stories
Most recent Utah stories