This archived news story is available only for your personal, non-commercial use. Information in the story may be outdated or superseded by additional information. Reading or replaying the story in its archived form does not constitute a republication of the story.
SALT LAKE CITY -- A tragic death at the bottom of a mine shaft last week in Nevada highlights a deadly issue across the West. There are hundreds of thousands of abandoned mine openings, waiting to trap or kill unwary explorers.
After Devin Westenskow's fatal fall into a mine shaft near Battle Mountain, Nev., officials in Utah issued a familiar warning: Stay out and stay alive.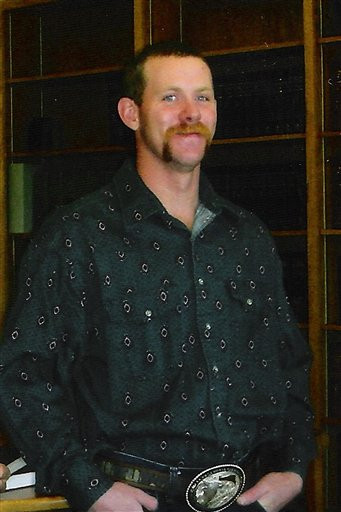 Luci Malin, manager of Utah's abandoned mine reclamation program, said abandoned mines are full of hazards -- everything from snakes to explosives, with rotten timbers and crumbling shafts that hikers can fall into. "It could drop a hundred feet right in front of your face, and it's so dark you can't see that," she said.
Mine exploration enthusiasts, though, say the dangers are exaggerated and it can be done safely with proper training and experience.
In Utah alone, 10 people have been killed in abandoned mines since 1983. Utah cities are literally surrounded by abandoned mine openings. State officials estimate there are at least 17,000 of them, but they have not had enough funds to do a full statewide survey.
The abandoned mine openings create hazards even for those who aren't deliberately exploring. In 1991, Kent Parker snowboarded into a mine near Alta and didn't even know it was there until he was airborne and falling down a 50-foot shaft. He was trapped for 90 minutes with minor injuries before rescuers got him out.
In 2001, snowmobiler Rick Young had a similar experience when he and his machine tumbled down a mine-shaft in the Uintah Mountains. In a later interview Gatton said, "All of a sudden I just hit the abyss. I just dropped like a rock."
Motorcyclist Randy Gatton fell into another hole near Eagle Mountain. "My bike kept smashing against me until I got to the bottom," he said shortly after his rescue in April 2000.
But most often, abandoned mines grab someone who goes in on purpose and can't get back out. In 1996, for example, Jeremiah Etherington fell hundreds of feet to his death while exploring a Tooele County mine. Friends told authorities he explored mines regularly for the fun and adventure.
Abandoned Mines in Utah
Abandoned Mine Openings:
Known In Utah: 17,000
Sealed by State since 1983: 5,000
Estimated Completion of Utah Closure Program
Abandoned Coal Mines: 2017
Abandoned Hardrock Mines: Many decades in future
Abandoned Mine Incidents In Utah Since 1983
Fatalities: 10
Non-fatal incidents (injuries, falls, entrapment: 21
Incidents with animals (pets, livestock, wildlife): 14
"People can do what they want to do with their free time," Malin said, "but abandoned mines are very dangerous."
State officials have distributed videos for years to children and adults warning of the hazards inside abandoned mines. "They're completely pitch dark," Malin said. "There are drop-offs. Walls can drop on you. The roof can fail. We say, 'Stay out and stay alive.'"
Since 1983, the state has spent about $28 million to close about 5,000 mine openings. They admit that because of budgetary restraints, it may take several decades to finish the remaining 17,000 holes they believe are out there.
In addition to the 10 Utahns who have died since 1983, 26 people have been trapped or injured in Utah's abandoned mines. There have been at least 21 incidents involving abandoned mining explosives, and 14 cases in which animals have been trapped or injured -- including pets; farm animals; and, in at least one case, an elk.
Related:
In spite of the apparent danger, there's a sizable community of enthusiasts in Utah who enjoy exploring abandoned mines. Stuart Burgess heads a nonprofit group called Mojave Underground, which he says has 700 members and emphasizes safety, as well as an appreciation for mining history.
Burgess personally claims to have explored 600 mines in the last five years, many with vertical shafts hundreds of feet deep. He doesn't quarrel with official warnings to inexperienced and untrained explorers.
"I don't think there's any reason they shouldn't stress the dangers," Burgess said, "but I think they exaggerate the dangers."
He said he doesn't like mine exploration being characterized as a "daredevil" activity. "I'd say it's as safe as rock climbing," Burgess said, possibly safer, if an explorer is ready for it. "I think they should have training and I think they should go with someone who has experience."
Burgess believes he and other experienced mine explorers might have been able to save or at least recover the body of Deven Westenskow last week when he fell down the shaft in Nevada. Burgess said he volunteered a team of experienced mine explorers but the offer was not accepted.
One of the actual Nevada rescuers quoted on the Mojave Underground website stressed the difficulty of rescue or recovery. "The shaft was so unstable," the rescuer wrote, "that mine rescue was afraid if they entered any further that the shaft would collapse completely, and possibly kill a team member, or in the case of the man being alive, kill him."
State and federal officials say mine explorers are breaking the law whenever they enter an abandoned mine in Utah. But a state official acknowledged it's a gray area of law and might not hold up in court.
In the Utah Code, entering an abandoned mine is outlawed as "criminal trespass." However, the definition applies only to those mines that have been "clearly marked as closed or protected from entry." The law would seem to not apply when a mine opening is simply abandoned without special markings or protections.
E-mail: hollenhorst@ksl.com.
×
Photos
Related Stories