Estimated read time: 3-4 minutes
This archived news story is available only for your personal, non-commercial use. Information in the story may be outdated or superseded by additional information. Reading or replaying the story in its archived form does not constitute a republication of the story.
Team coverageDavis County residents will see history in the making tomorrow as one of the most controversial roads in the state's history opens up.
Twelve years after then-Utah Gov. Mike Leavitt made a promise to Utah drivers, a new highway finally is set to open in Davis County.
The Utah Department of Transportation (UDOT) promises it will make driving on I-15 easier.
The official grand opening of Legacy Parkway is tomorrow. The governor and a motorcade will make their way down southbound I-15 from 500 South in Woods Cross, starting at about 4:15.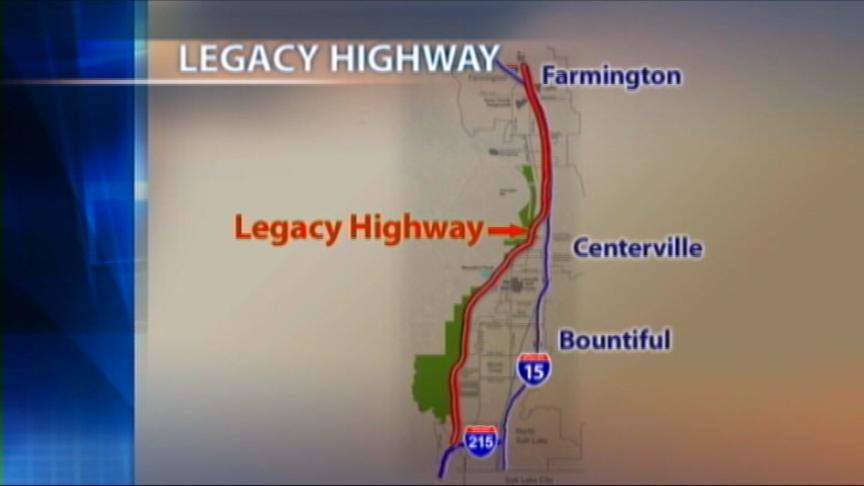 Just 14 miles long, with two lanes in each direction, the new $685-million highway is expected to accommodate 20,000 cars a day.
UDOT's Nile Easton said, "People will really have three choices. You can take Legacy Parkway, you can take FrontRunner, or you can take I-15 still. So for the first time ever, people will have some choices about how they'll get into Salt Lake."
It's taken extra time and care to finish the road. The project has been surrounded by controversy since its proposal in the mid-1990s.
"It's a long time coming. It was something that was needed and planned for years and years ago, and we're thrilled to be able to deliver it this weekend," Easton said.
Opponents argued the highway running north of Salt Lake would have a negative impact on the surrounding environment.
That is, until Gov. Jon Huntsman proposed a compromise to narrow the road, include a nature preserve, bike paths and impose a ban on semis.
It has 16 bridges, along with several multi-use trails that run the full length of the parkway and 10 pedestrian-trail bridges to safely separate the trail system from traffic.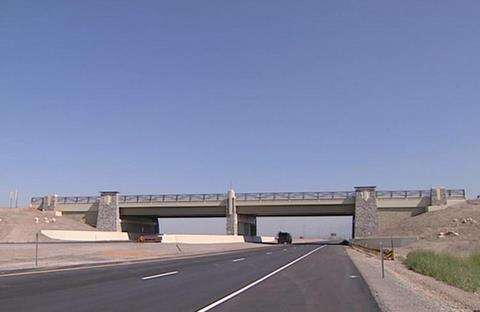 A 2,225-acre Nature Preserve is there, and nearly 20,000 drought-tolerant native plants have been planted along the way. Lawmakers along with the Utah Department of Transportation tried to minimize wetland and community impacts to give motorists a unique driving experience.
Todd Jensen, the Legacy Parkway project director, said, "Because of the extra time we had, we went back and took a closer look, tried to minimize the wetland impacts even more than we already had, and again tried to create a truly driving experience on the project."
Gov. Huntsman said, "We were able to preserve and protect a lot of very important and critical land that was important to a lot of people in a time when we have a lot of serious urban interface with a rapidly growing state. So for a lot of people it is going to be a driving experience opposed to just the hassle of getting from point A to point B."
Where does UDOT come up with the data to support its claims about the new Legacy Parkway? Easton says it's not snake oil. There really is a method to the madness behind the claim that Legacy will remove 30 percent of I-15's Davis County traffic.
"It's kind of a recipe of traffic modeling, with population density, some demographics tossed in. We mix in some planning information," he said.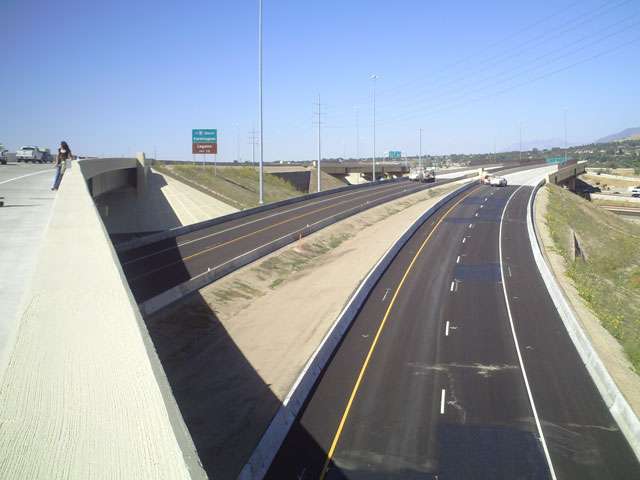 The end result is 30 percent. Will drivers see the difference? "Yeah, I think you definitely will, particularly during those peak travel times," Easton said.
"Folks traveling on Interstate 15 today are experiencing some of the worst congestion in the entire state, and coming Monday morning, they are going to have a different experience, and we're excited for that," John Njord, the executive director of UDOT, said.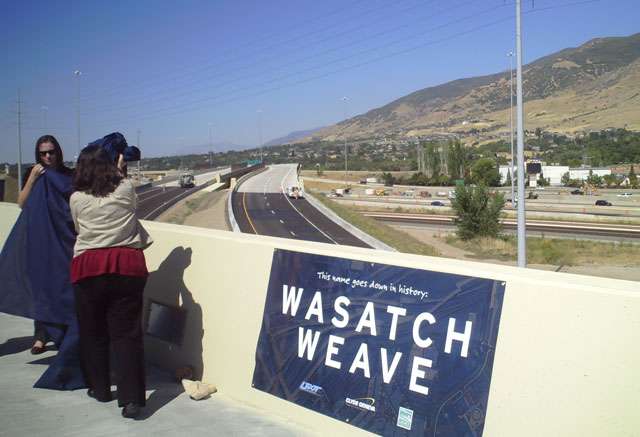 Late today, officials officially named one of the Legacy Parkway's intersections. It will be the Wasatch Weave. That name beat out more than 500 other entries, including, the Snake Pit, the Swarm, Jet Star Junction, the Davis Dreadlock, and TGIF (for Thank Goodness It's Finished.) It was submitted by two people, Dawn Flynn and Kesley Clampitt.
Tomorrow's grand opening starts with 5K, 10K and 20-mile bike races in the morning. Then an official ceremony will be held at the overpass in Woods Cross at 4 p.m. Cars will hit the road for the first time beginning at 5 p.m. Saturday.
E-mail: aadams@ksl.com
E-mail: bbruce@ksl.com
E-mail: spark@ksl.com
E-mail: rjeppesen@ksl.com
×
Related links
Most recent Utah stories