Estimated read time: 3-4 minutes
This archived news story is available only for your personal, non-commercial use. Information in the story may be outdated or superseded by additional information. Reading or replaying the story in its archived form does not constitute a republication of the story.
SALT LAKE CITY — Ed Mayer said he remembers a 7-year-old version of himself, when he would wander the streets surrounding Centro Civico Mexicano, Salt Lake City's Hispanic hub.
"I was born here. I walked these streets," he said.
He told of how his parents were a part of the community who worked to preserve their Mexican heritage through Centro Civico when it was founded in 1939 by Mexican immigrants.
But Utah's oldest nonprofit Hispanic organization's community center at 155 S. 600 West has seen better days.
The property — less than a block from The Gateway in the heart of Salt Lake's Depot District — was built in an area that once served the Rio Grande railroad, with coal yards that contaminated its soil and made it environmentally challenging to improve or develop.
Now, after years of planning, local leaders announced Tuesday that the cultural hub has received about $400,000 in grants from Salt Lake County and the U.S. Environmental Protection Agency for environmental cleanup and renovations.
"I'm so excited," Mayer said. "This area has always been here for the Mexican community. Now we're going to be re-established; we're going to have something really wonderful here."
The two-block revitalization will mean a 61-unit affordable housing complex for senior citizens, a multipurpose theater, a gymnasium with an open-air soccer facility, a museum, classrooms, a day care center, retail stores and an outdoor plaza.
"It's been about seven or eight years that this began as a dream," said Brandy Farmer, president of Centro Civico Mexicano. "Now this is my dream come true, to help create something for people, not just the Hispanic community, but all communities who can come here and celebrate our culture."
Officials from Salt Lake County, Salt Lake City and the EPA gathered at Centro Civico's community center to celebrate the announcement with traditional Mexican food and dance performances by Ballet Folklorico de las Americas.
The dancers' twirling dresses — flurries of purples, reds, greens, yellows — contrasted with the center's drab and worn white walls, the ceiling marred with water spots and holes.
"Our building, it's falling apart," Farmer said. "It's so wonderful to be a part of a revitalization of this whole area."
Salt Lake Lake County and the EPA each provided $200,000 in grants to advance the cleanup of the area.
The Centro Civico property was accepted by the EPA for its Brownfields Cleanup grant program, one of 218 investments totaling $55.2 million to 131 communities across the U.S. that are underserved and economically disadvantaged, said Shawn McGrath, EPA regional administrator.
McGrath said "brownfields" areas suffer from environmental contamination or other challenges that discourage development.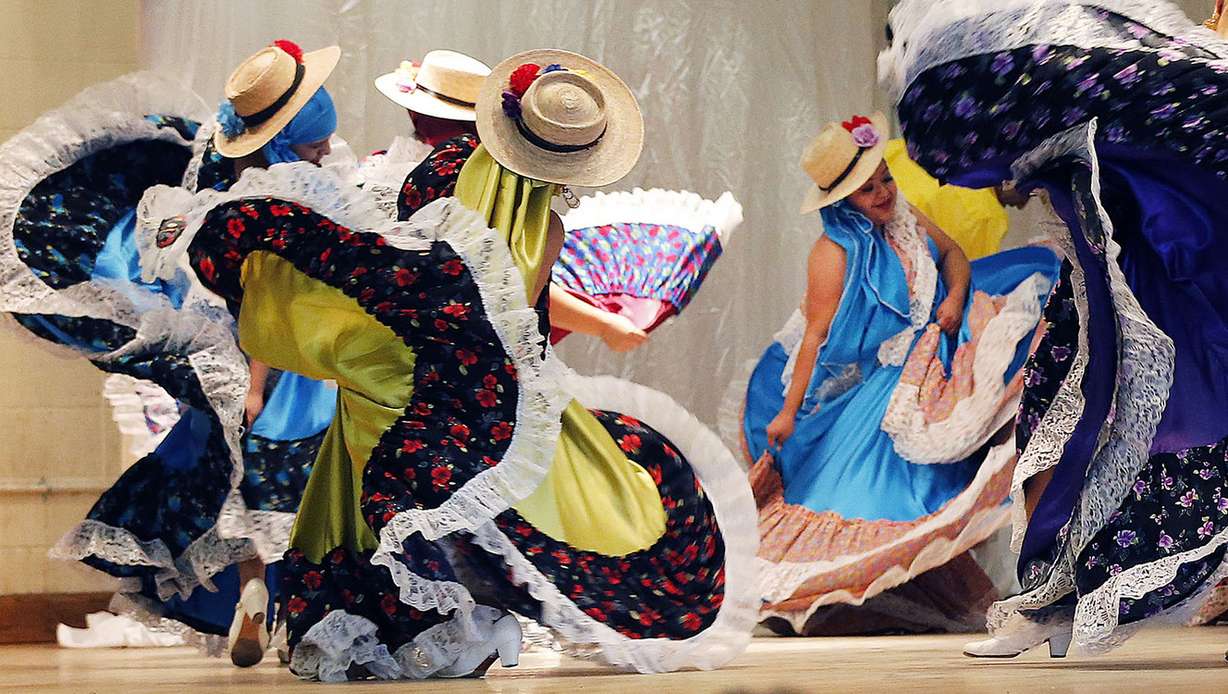 "Every community has brownfields, but not every community has leaders with the vision to revitalize them," McGrath said. "That's what makes Centro Civico so special today."
He said more than 4,000 yards of contaminated soil will be removed before construction on the civic center, affordable housing units and plaza space begins.
Farmer said cleanup is slated for May, and she's hoping the groundbreaking for the housing complex will take place in June or July. The entire project is expected to be completed in 2020.
Salt Lake City Mayor Jackie Biskupski said the city's Depot District is "in desperate need of revitalization" but is also an area "of significant opportunity."
"The Depot District is poised to become one of Salt Lake City's great neighborhoods," she said. "I'm so grateful for partners like Centro Civico, who have taken a leap of faith with Salt Lake City to help us build a city for everyone."
Biskupski said the center's revitalization will help "fundamentally alter the affordable housing landscape in our city," noting that her administration will be ready in a few weeks to unveil a new housing plan to help better balance the city's housing stock.
Stuart Clason, Salt Lake County economic development director, called Centro Civico "a vital organization for this community — not just for the city, but also the county."
He noted that the organization covers cultural, recreational and educational programs for Mexicans and other Hispanic people in Utah, which represents about 17 percent of Salt Lake County's total population.
"It's going to be exciting to see this whole community transform," he said.
×
Photos
Most recent Utah stories