This archived news story is available only for your personal, non-commercial use. Information in the story may be outdated or superseded by additional information. Reading or replaying the story in its archived form does not constitute a republication of the story.
SANDY— About 10,000 students and adults gathered at the South Towne Expo Center for the first ever Pathways to Professions showcase on Oct. 12-13.
One student attendee, a high school senior from Copper Hills, left the showcase with a job. He brought his resume to one of the companies participating in the expo and they interviewed him on the spot, then hired him immediately.
"Our conversations have been around how we connect students with industry….about getting from point A to point B and that career, that job," said Jason Skidmore, Director of Career and Technical Education at Jordan School District.
The showcase wasn't just for students, but also for adults in college or wanting to expand their career.
"We believe there are (a) lot of people doing jobs, and they don't know there's other options," Skidmore said.
The showcase was put on by the Utah State Board of Education, the Governor's Office of Economic Development, Department of Workforce Service and sponsored by Cisco, Regional Supply and others.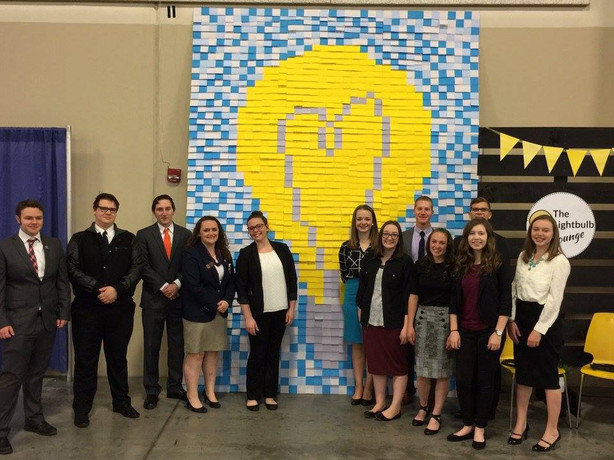 Over 200 industry partners were represented at the expo in fields such as agriculture, information technology, family and consumer sciences, health sciences, engineering, business, marketing and skilled and technical services.
Those fields are part of the Utah State Board of Education's Career and Technical Education (CTE) program. The mission of CTE is to provide Utah's public school students with technical skills and knowledge to prepare for a successful career.
Pathways to Professions came about from conversations by CTE directors in the Wasatch Front region of the state.
Patricia Isom, CTE Career Pathway Coordinator, commented on how people also don't know about the role of CTE.
"Sometimes people feel that career and technical education is for those kids," Isom said. "But you have to have math to be a construction manager, you have to have the English skills to market a product. Career and technical education is for everyone."
Isom said career and technical education is not just woodshop and home economics like it was a generation ago.
"We are beyond that," she said. "If you look at career and technical education it's got the best of both worlds. You're using your heart, your hands and your mind and doing what you love and making great money."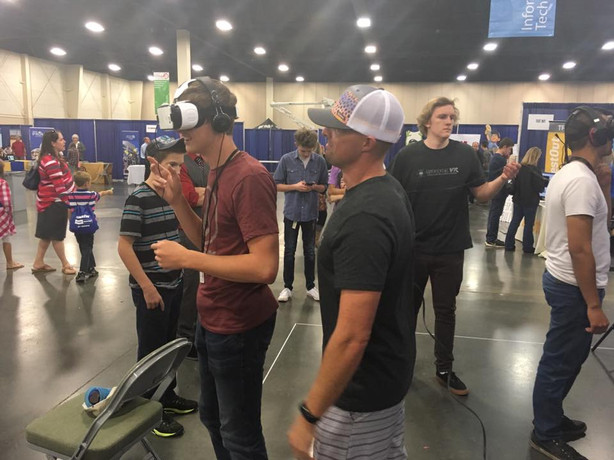 In addition to the industry partners represented, the showcase included demonstrations and activities where students could use equipment and even make things like a small tool box.
On the main stage, speakers talked on various subjects.
"One thing we're trying to do is get females in non-traditional roles," Isom said.
Some of the speakers addressed the women in the crowd and provided examples of role models.
"I feel like this is really cool and it's made me broaden my career choices," said Madee Tolley, a 10-year attendee. "There's a lot of things I wouldn't have thought of."
"If you're got a passion for something, with CTE you can turn that passion into a profession," Skidmore said.
Visit the Wasatch Front South Consortium website for more information.
---
×
Photos