Estimated read time: 2-3 minutes
This archived news story is available only for your personal, non-commercial use. Information in the story may be outdated or superseded by additional information. Reading or replaying the story in its archived form does not constitute a republication of the story.
The University of Utah has big plans in the works to remake its campus, but some neighbors and Salt Lake City say, not so fast.
It's called the "Universe Project," and it's at the core of a new University of Utah master plan that promises to dramatically change the campus. But it also promises to have an impact on the neighborhoods around it, which has the city urging a slower approach.
Imagine the parking lot next to Rice Eccles stadium transformed into a bustling retail and residential center. It's exactly the kind of development Salt Lake City Mayor Ralph Becker says he wants, as long as it doesn't impact the neighbors negatively.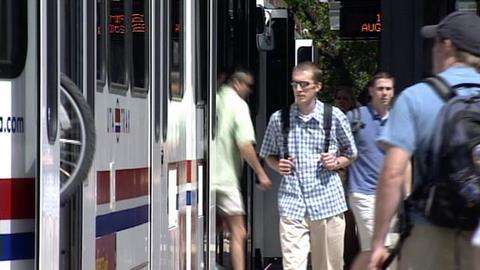 It's classic good news-bad news. Residential and commercial buildings with transit nearby promise to be the central theme of 21st century planning. Roger Borgenicht, a transit advocate, said, "All around the world, the transit hubs from fixed-rail transit are becoming the most valuable and most cherished land." But whenever a new development goes in, there are questions about construction, traffic, aesthetics and impact on existing businesses.
Luke Garrott, a Salt Lake City council member, said, "What I've seen so far is pretty ambitious. The scale of the development and the scale of the retail is pretty large."
Over the next two decades the U of U plans to build 40 new buildings plus the Universe Project, replacing the stadium parking lot with apartments, retail, restaurants and offices.
The mayor has been hearing from nearby residents and businesses and sent a letter to the University expressing considerable concern about how the changes will interface with the neighborhood.
Helen Langan, a spokeswoman for Mayor Becker, said, "We're hoping to spend a little bit more time taking a look at the impact of the master plan on the neighbors that are most directly impacted."
City officials say they want new transit-anchored development, but neighbors insist it be well planned.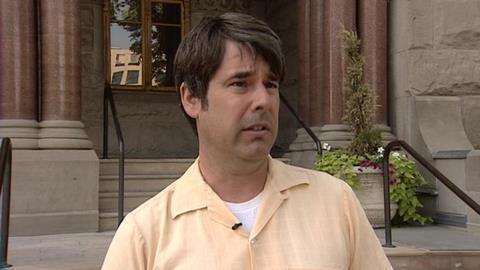 "They're worried about quality of life. And it's a reflection of the challenges we have in trying to make downtown Salt Lake City more transit-friendly, more pedestrian-friendly but also friendly to the housing that we currently have and the neighborhood fabric that we currently have," Garrott said.
E-mail: jdaley@ksl.com
×
Most recent Utah stories