Estimated read time: 2-3 minutes
This archived news story is available only for your personal, non-commercial use. Information in the story may be outdated or superseded by additional information. Reading or replaying the story in its archived form does not constitute a republication of the story.
A teenager victimized in an apparent hate crime is telling his story, hoping people can help find those who so brutally beat him near Ensign Peak.
Churchill Drive, behind the Capitol, is a popular spot where people go and party. Eighteen-year-old Carlos Lopez and his friends went up here to enjoy the view, but his night changed for the worse when a stranger asked a question.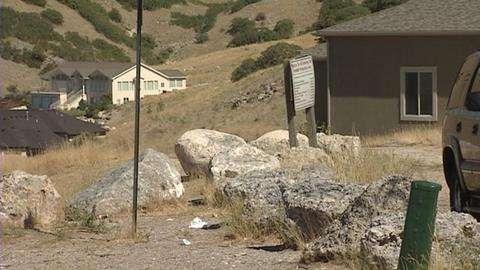 Lopez and his friends ran into a group of 15 to 20 strangers up there late one night in early August. At first they seemed nice. "They all came up and were like, 'You guys are so cool, you even got a camera,'" he said.
They started taking pictures together. Lopez was in a photo with one of the men. Moments after the shot was taken, a question changed the mood.
"'Are you guys gay?' My friend and I didn't even answer them. We just kept walking,'" Lopez said.
Minutes later, he says people attacked his sister and friend, then a man beat him mercilessly.
"He had me on the floor hitting me like that, and if it wasn't for some girls who took him away, he probably would have killed me right there," Lopez told us.
As it was, Lopez needed reconstructive surgery. He said, "Yeah, they actually had to pull my skull, all my skin down so they could fix my eye."
Lopez believes he was attacked because he's gay. He also thinks his race played a role. He doesn't know the name of his attacker, and police don't have any suspects.
The picture taken before the beating is their only lead.
Lara Jones, spokesperson for the Salt Lake City Police Department, said, "We're looking for these suspects. If the public could help us identify the one who's in the photo, we'd greatly appreciate the public's support."
Lopez said, "I just want justice, for them to go to jail and not keep doing this to other people."
If you know who the man is in that photo, please call Salt Lake City police at 799-3000.
E-mail: gkennedy@ksl.com
E-mail: mgiauque@ksl.com
E-mail: syi@ksl.com
×
Most recent Utah stories