Estimated read time: 2-3 minutes
This archived news story is available only for your personal, non-commercial use. Information in the story may be outdated or superseded by additional information. Reading or replaying the story in its archived form does not constitute a republication of the story.
WOODS CROSS — Less than two weeks after she gave birth to her youngest son, Kristy Carpenter received devastating news: She had 10 to 12 months to live.
The Woods Cross mother went into labor at 33 weeks pregnant and had to have a cesarean section. It was during that procedure that a cyst on her ovary was discovered. Though ovarian cancer was suspected early on, Carpenter later learned the true diagnosis — neuroendocrine carcinoma.
The family learned of the diagnosis in June. Carpenter and her husband, Brant, have two sons — 3-year-old Cameron and 4-month-old James. Despite being born seven weeks early, James is doing great.
"He was born at almost 6 pounds," Carpenter said. "So he was a very big baby for how early he came. He was in the NICU for about 4 weeks after he was born. But he's growing and developing great. He's a very good baby, too."
The Carpenter family has received a lot of help and support.
Saturday, The Paul Moore Foundation is holding a 5K race and silent auction, along with some other activities at West Bountiful City Park. The foundation's mission is to raise money for families who have had a parent diagnosed with a terminal illness. All of the proceeds from the race and the silent auction will benefit Carpenter, according to Ashlyn Chugg, President of the Paul Moore Foundation.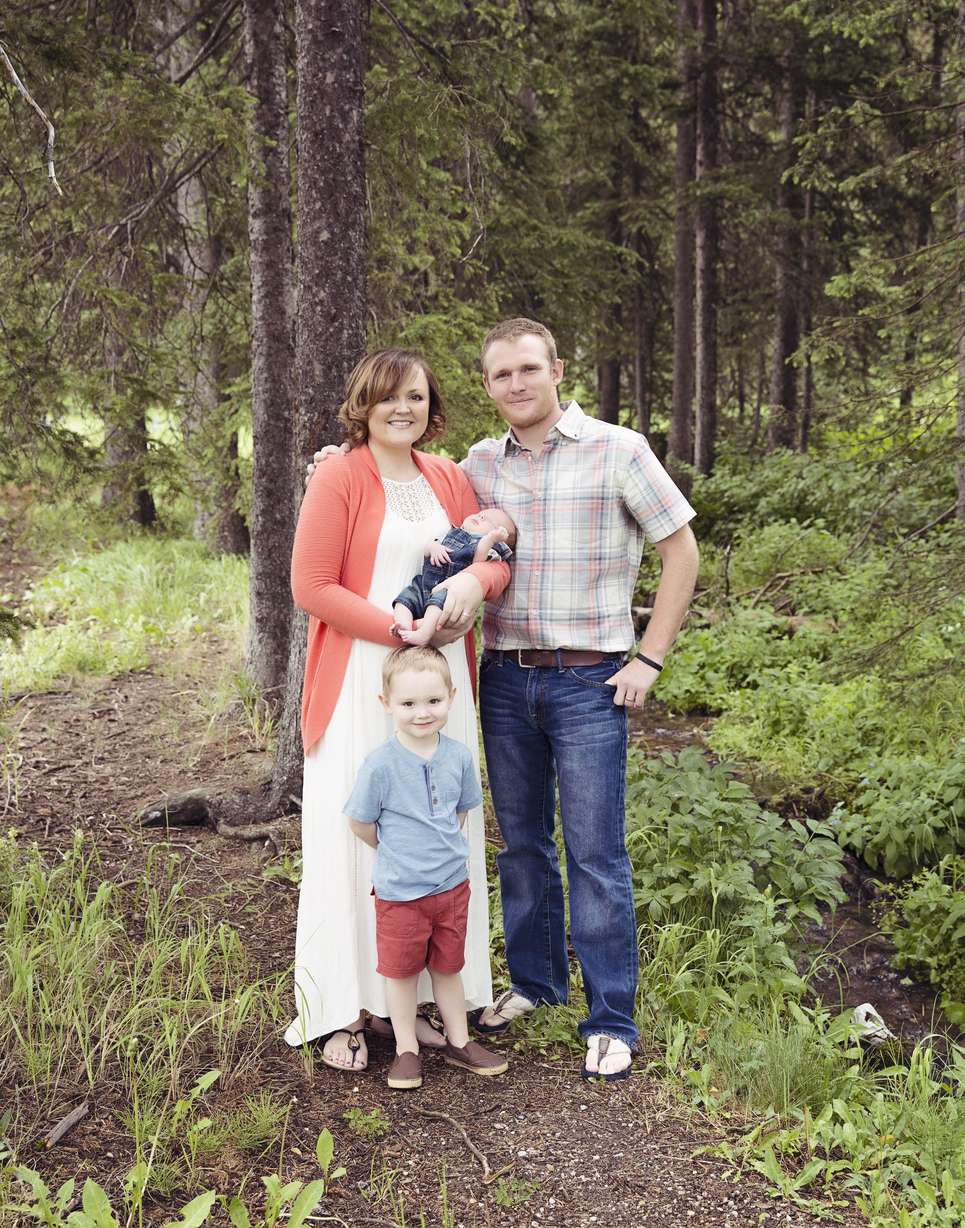 The race starts at 9 a.m., and the silent auction closes at noon. Those who would still like to sign up for the race can do so at The Paul Moore Foundation website or at West Bountiful City Park Saturday morning starting at 8 a.m. Registration costs $30. The Paul Moore Foundation chose to benefit Carpenter because she is still optimistic and full of hope and life, despite what she's going through, and they think she is inspiring. They want to be able to help her and her family, Chugg said.
"I'm very humbled ... for them to have chosen us to do this event for us," Carpenter said. "Very grateful that they would. ... It shows that there are so many good people out there that want to help families in our situation that we received this horrible diagnosis and going through a hard time, and people are good enough to help, and it really is humbling and just very grateful, very very grateful for The Paul Moore Foundation and all that they've done for our family so far."
×
Related links
Related stories
Most recent Utah stories