Estimated read time: 1-2 minutes
This archived news story is available only for your personal, non-commercial use. Information in the story may be outdated or superseded by additional information. Reading or replaying the story in its archived form does not constitute a republication of the story.
The Democratic National convention is being billed as the "green" convention this year. For the first time, recycling is just one of the ways people are doing something different.
It's not just an option about where to pitch that water bottle or paper plate, they're almost in your face about being green on a mass scale.
At the Pepsi Center, there are four options for recycling: paper, compost, and two kinds of plastic. Normally there are people standing next to the bins, aggressively enforcing which of your disposables goes where.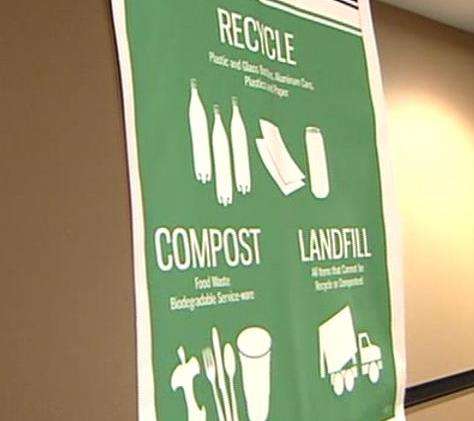 Outside, there are hybrid and electric cars everywhere. Even the Secret Service suburbans are hybrid this year. They're doing what they can to expand the green attitude, too. There are also green displays, like one exhibiting a home powered entirely with solar power.
Another benefit from this new emerging industry is green-collar jobs. Steve Szabo, a clean energy advocate, explained, "Putting in wind blades is green collar. Putting up solar panels is a green collar job. And that's what we're going to. And my favorite saying is: Fossil fuels is for fossils."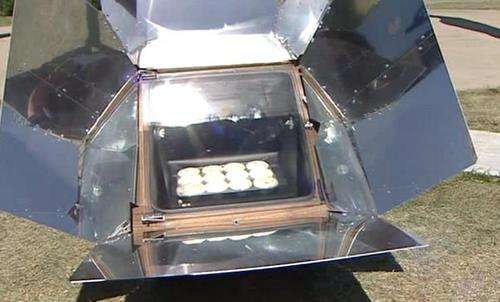 Convention attendees can also learn to harness the sun's power to cook food! They were baking cookies, muffins and casseroles by reflecting the sun's rays with mirrors. When you think about it, it makes sense that reflecting the rays of the sun creates a healthy cooking environment, but it's surprising how hot that cooking environment actually is. The temperature probe registers almost 500 degrees in the pan.
They're pretty good about reclaiming some of the resources used in the arena, but they're still generating a huge amount of trash, especially with all the signs they wave every night.
E-mail: rpiatt@ksl.com
×
Most recent Utah stories