Estimated read time: 2-3 minutes
This archived news story is available only for your personal, non-commercial use. Information in the story may be outdated or superseded by additional information. Reading or replaying the story in its archived form does not constitute a republication of the story.
SALT LAKE CITY — Reading bad news can be really discouraging, especially when it happens so often.
At KSL.com, we strive to share uplifting stories with our readers.
To send in the stories that have made your day better, email them in 100 words or less to mchristensen@ksl.com. Photos and videos are encouraged.
Be the good
Christa L.
"In light of all the bad in the world, I'd love to spread some good. I will be making and giving away (free) BE THE GOOD car decals to anyone that wants one. I am hoping that this will help to remind us that we really are the good. I have several different colors to choose from. Let me know if you would like one and when you'd like to pick it up. Please help me to spread the good!"
To contact Christa L. for a free car decal, join the Facebook group. Those who do not have a Facebook account may email her at craftwithme@hotmail.com.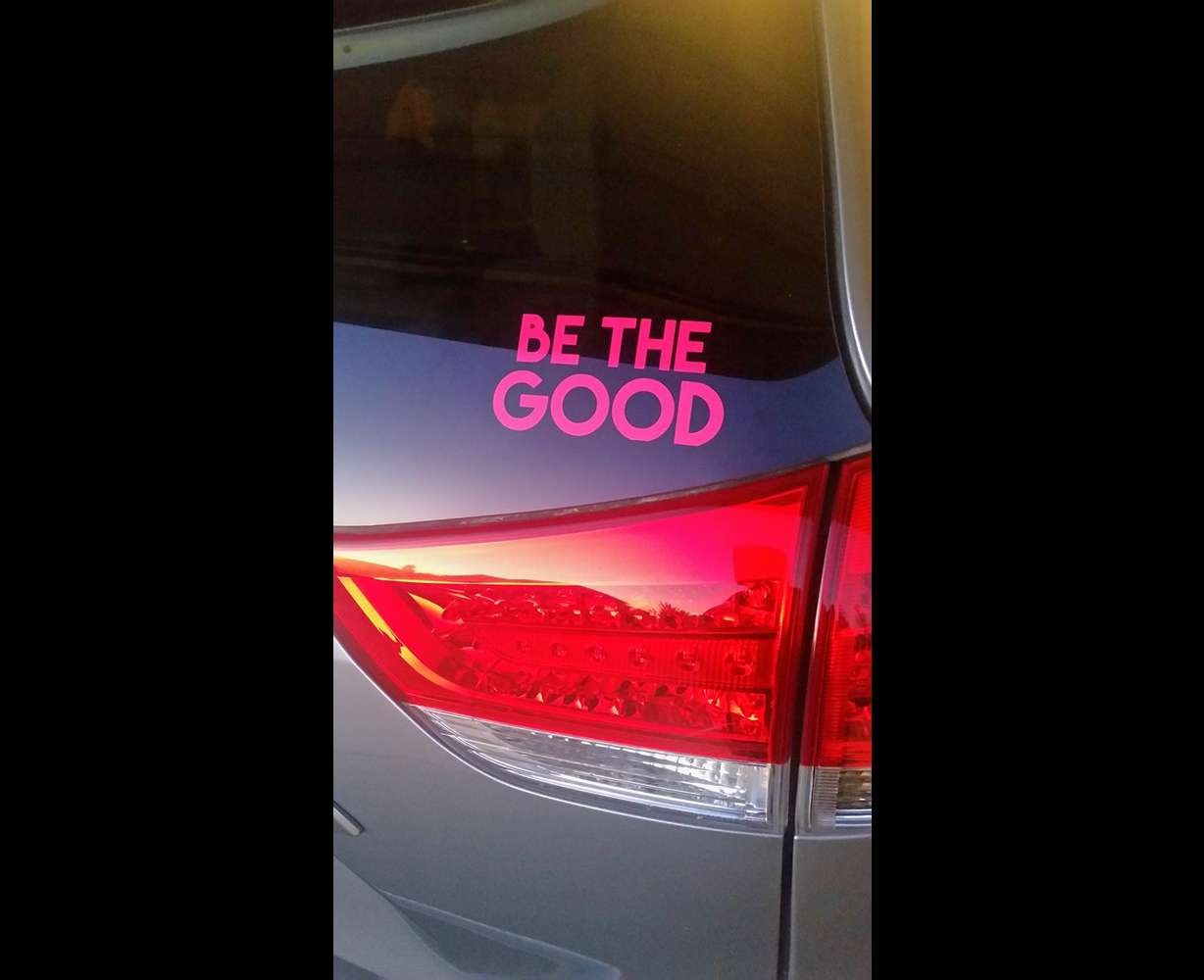 Simply 7
Colleen L.
"I thought I would share what my oldest daughter is currently doing, bless her heart. She began setting 'goals' to reach since she was 7 and is increasing those goals with each and every one she achieves. She even named herself Simply 7, as she attempts to provide seven birthday bags a month, and she was 7 when she decided 'every child needs to know they are loved.'
"In the past, her biggest goal was 'winter warm bags' full of a hat, coat, mittens and boots in every one. She wanted 100. She raised 119! Today, she desires to help a whole elementary school that is underprivileged. She is setting her goal at about 200-plus full backpacks. So a backpack containing all the needs of an elementary student. ... So far, she has spent the evenings walking around the neighborhoods passing out her handwritten fliers, and she is planning a bake sale like the one she did in the past to 'help me help homeless children.'"
×
Photos
Related links
Related stories
Most recent Utah stories