Estimated read time: 3-4 minutes
This archived news story is available only for your personal, non-commercial use. Information in the story may be outdated or superseded by additional information. Reading or replaying the story in its archived form does not constitute a republication of the story.
FLORENCE, Ariz. — After an Arizona man was diagnosed with stage 4 colon cancer, his 12-year-old daughter is using her musical talents to help him fight the cancer and to raise money at the same time.
Amos Abplanalp, who is currently serving as a bishop for The Church of Jesus Christ of Latter-day Saints in an Arizona congregation, went to the hospital with an upset stomach in early April, and a CT scan showed cancer all over his body, according to his wife, Hillary Abplanalp.
Hillary Abplanalp said the first miracle happened at the hospital. One of her husband's good friends was the emergency room doctor that day, and he was able to quickly learn it was cancer that was plaguing his friend. She said she doesn't think another doctor would have done a CT scan right away.
Another blessing occurred before his first surgery. The operation had to be delayed, so his family was able to come spend a week with him beforehand, Hillary Abplanalp said.
Amos Abplanalp is currently doing chemotherapy every other week, which seems to be working, his wife said.
Cancer is typically accompanied by medical bills, and the Abplanalp family could use help paying them off, especially since Amos Abplanalp took some time off work. To raise money, their daughter, known on YouTube as Evie Clair, performed "Eye of the Tiger" with Spencer Jones, a musician who has been on "America's Got Talent," in a new video. Below the video is a link to a GoFundMe account* for the Abplanalp family.
"I made this video to give my dad a boost to keep going," Evie Clair told KSL.com. "He is the best dad in the world, and I want him to know how much support he has. I don't want him to worry about bills, just getting better and doing what he's always done — taking care of everyone around him.
"He is an amazing person to talk to," she said. "He can heal hearts and minds in such an amazing way. I'm blessed to have him as my dad and to be able to use my talents to help him."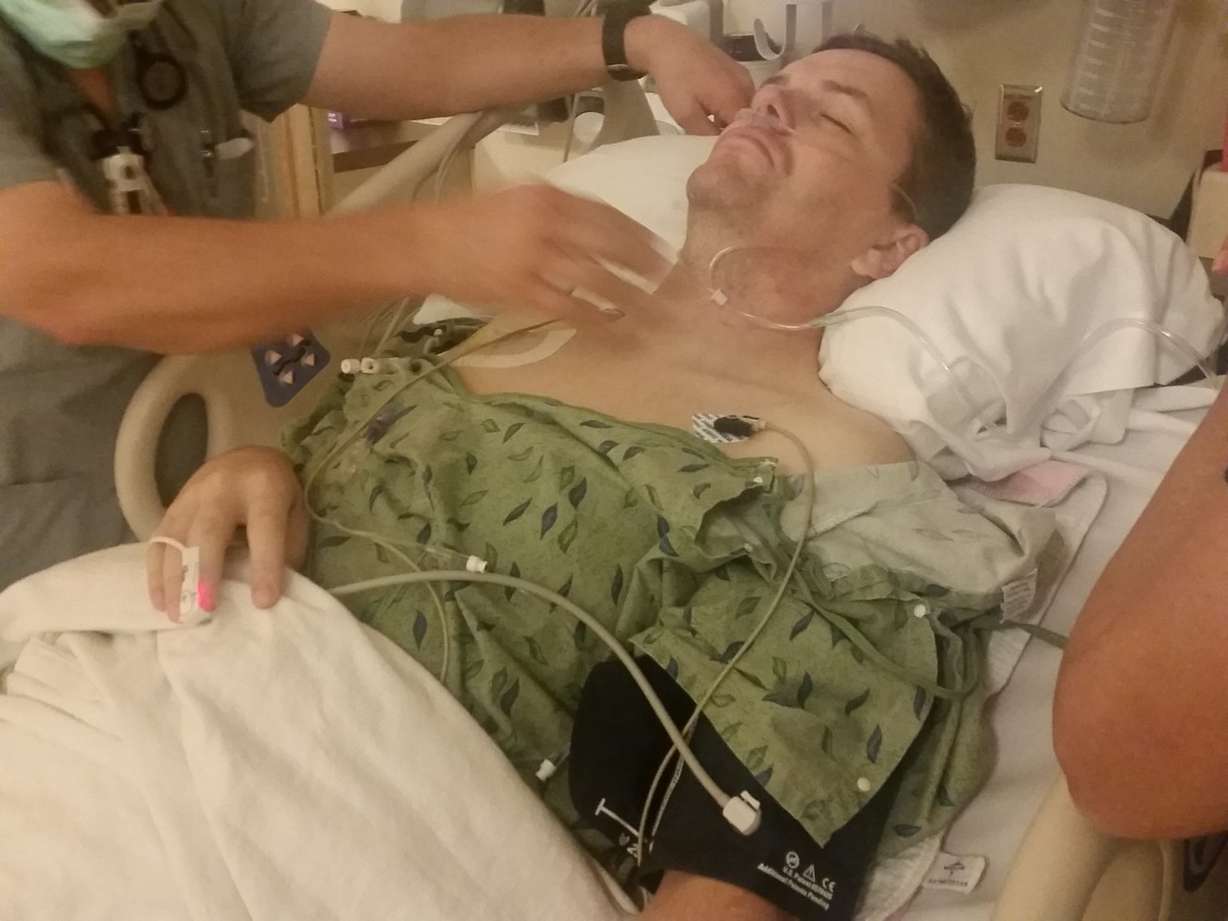 In the video, Evie Clair explains that her dad used to listen to "Eye of the Tiger" before his wrestling matches in high school to pump himself up and get ready for the matches.
"So we decided to do this song because now he is battling cancer, and so we decided do this song to get him pumped up and ready to fight his new fight," she says in the video.
Hillary Abplanalp said she writes a daily blog about how her husband is doing and more. To read the blog, visit http://familymann.org/amos/.
*KSL.com does not assure that the money deposited to the account will be applied for the benefit of the persons named as beneficiaries. If you are considering a deposit to the account, you should consult your own advisers and otherwise proceed at your own risk.
×
Photos
Most recent Utah stories