Estimated read time: 5-6 minutes
This archived news story is available only for your personal, non-commercial use. Information in the story may be outdated or superseded by additional information. Reading or replaying the story in its archived form does not constitute a republication of the story.
SALT LAKE CITY — When you think about solar energy, you might have a lot of questions. However, you probably don't think, "How can I use solar energy to power an autonomous boat across the Pacific?"
For four men with ties to Utah, this question sparked an idea and a challenge. Inspired by the Microtransat Challenge, Damon McMillan and his team have worked tirelessly to build the first unmanned surface vehicle to cross the ocean on solar power alone.
In an interview with KSL.com, McMillan provided some insight into the project.
Q: What brought you to this project?
A: It was probably more of a miniature mid-life crisis. Living in Silicon Valley, you're surrounded by people doing amazing things, so I think it was essentially me trying to do something significant as well. Or, perhaps, it was that I was sick of working on other people's projects and wanted one of my own. Or, perhaps, (it was) a little of both.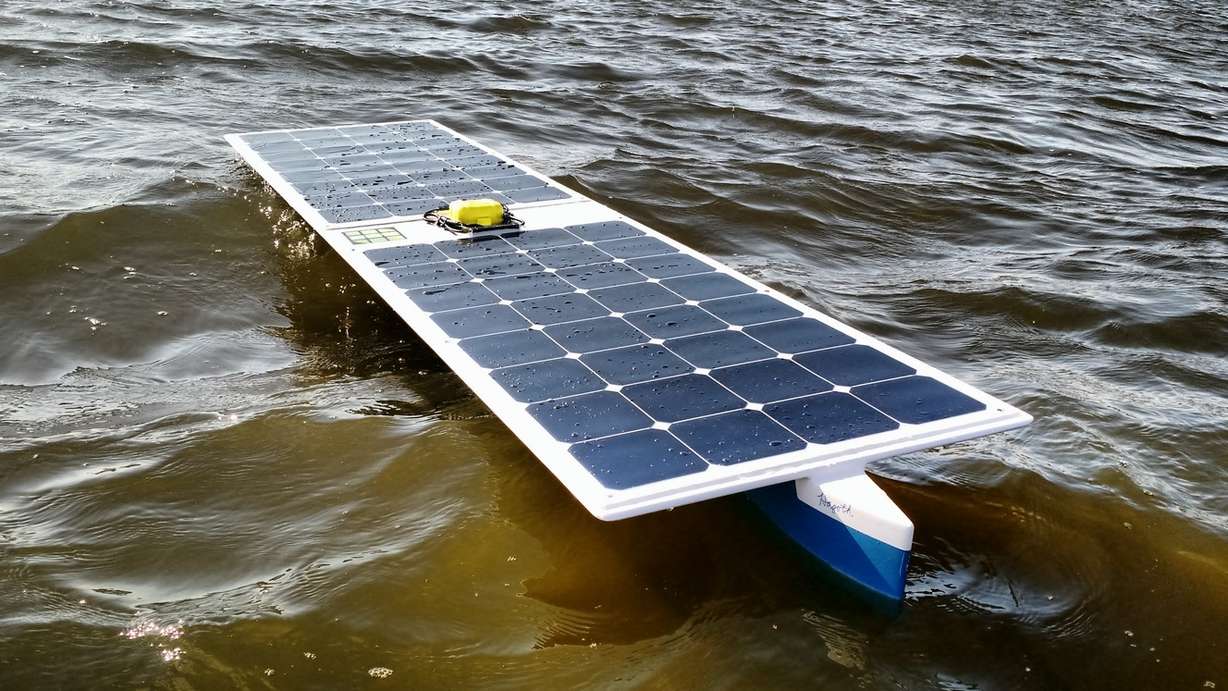 But if I were to point to a specific inspiration, it would be the students who sent a camera up into the stratosphere and took a picture of the earth from the edge of space for a mere $150. I just loved the idea of doing something difficult on a shoestring budget.
Q: What made you want to switch from your work on airplanes to boats?
A: They're really very similar; they both move through fluids and even share a lot of terminology (rudder, captain, navigate, etc.) I think it's actually quite common for people who love airplanes to love boats as well. I'm happy doing either.
Q: Where did the idea for SeaCharger come from? You said it started in a garage.
A: It was inspired by the Microtransat Challenge, which is a contest among universities to build an unmanned sailboat to cross the Atlantic. Somehow, I ran across this competition on the internet and said, "Hey, I could do that!"
So, the project started out as an unmanned sailboat, with the goal of making the crossing from California to Hawaii (since I'm living in California, the Pacific is more accessible than the Atlantic). But only a month after starting on the project, a company in Alameda, California, sent an unmanned sailboat called Saildrone on a successful trip from California to Hawaii.
That was a sad day, seeing that somebody already did what we — by that time I had recruited a guy by the name of JT Zemp to help on the project — were hoping to be the first to do. But I figured that if it had already been done with a sailboat, then we ought to just switch to building a solar-powered boat, as nobody had yet crossed an ocean with a solar-powered, unmanned boat. This all happened in late 2013.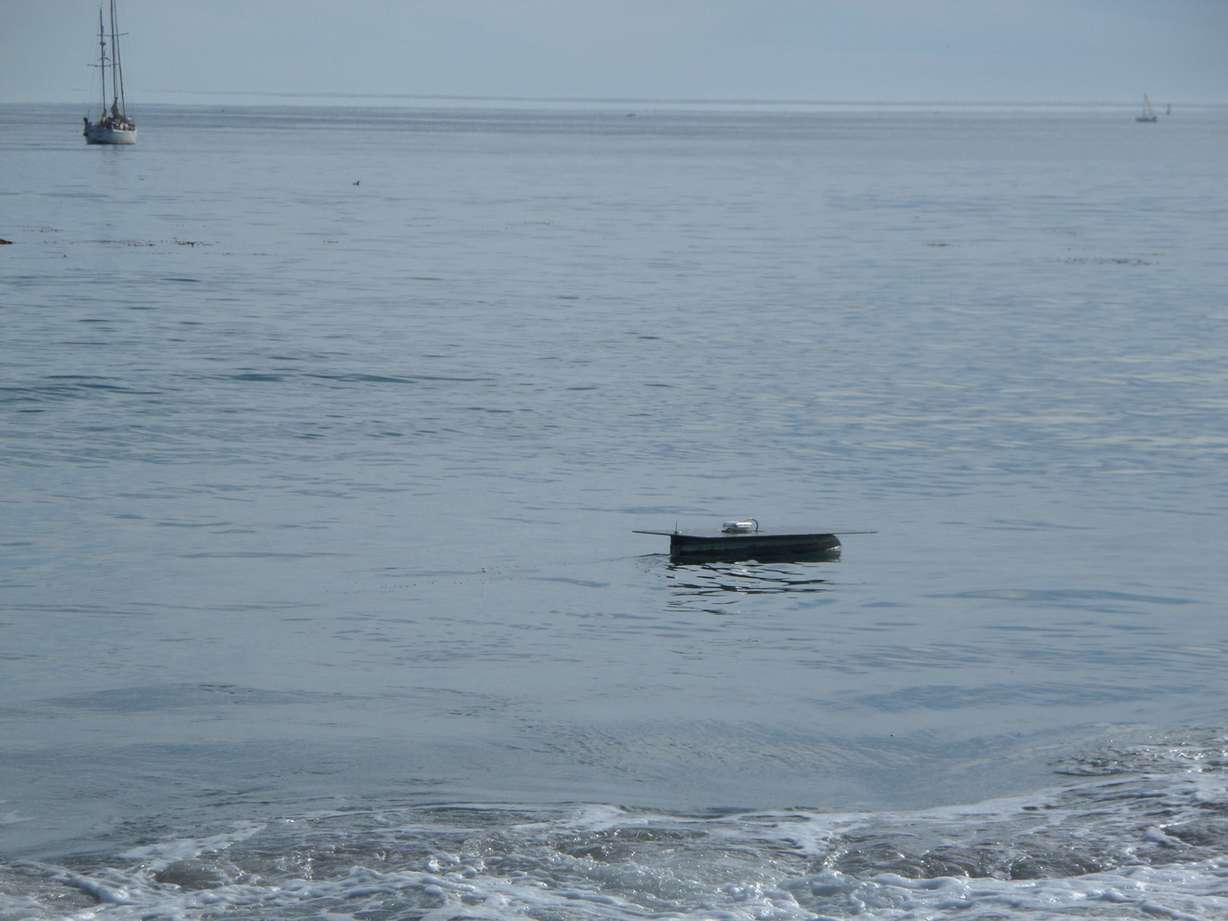 Q: How did the team come together?
A: Very early on in the project, I asked a friend from church, JT Zemp, if he wanted to help. JT came to my mind because I had remembered him telling me about an automated chicken coop he had built. I figured that that was the kind of guy I needed! So he came on board and immediately started working on the electronics and software. We started meeting every other week and bouncing ideas off of each other, mainly regarding the overall architecture of the boat.
Much later on in the project, (summer 2015,) I was traveling through Utah to Yellowstone with my family. We stopped to visit some of my wife's friends and while there I met Troy Arbuckle, my wife's best friend's brother-in-law. He mentioned that he worked on actuators — an actuator is basically anything that moves something else. In this case, he worked on actuators that move control surfaces on airplanes.
I really needed someone to build the rudder actuator for SeaCharger, so I asked him if he could do it and he agreed. Troy is a mechanical engineer, but he had a friend at work, Matt Stowell, who is an electrical engineer. So Troy invited Matt to work on the project, doing the electrical part of the rudder actuator while Troy did the mechanical part.
Q: What are your ties to Utah?
A: JT moved from California to Orem in spring 2015 and Troy and Matt live in Ogden. My wife grew up in Centerville.
Q: Is there anyone helping you along the way?
A: Besides JT, Troy and Matt, my parents and brothers have been extremely supportive. And I would be both ungrateful and untruthful if I didn't acknowledge that God has helped me tremendously, as I frequently ask for His help on the project.
Q: What was everyone's role in building SeaCharger?
A. JT and I did the initial conceptual design of the vehicle, for example deciding on the physical location of all the various bits and pieces. I did the majority of the mechanical work except for the rudder actuator, which was done by Troy. JT and Matt and I did the electrical work together. JT and I did the software, writing some original code, but also copying a lot of code from various places on the internet.
Q: Do you hope SeaCharger will turn into a larger project?
A. I certainly would think it was cool if it did, but I have no plans. Right now I just want a break from the project!
Q: What are your goals for the future? Another project? Trying to break any more records?
A. If you find a record to break, I'd love to try! But right now I don't have anything in mind, but I have really been happy with where this project has gone and with how much I've learned doing it. So, I certainly would like to do something similar in the future, at least after I've taken a bit of a break.
To follow the team and SeaCharger across the Pacific, you can monitor their website which offers periodic updates.
---
×
Photos
Most recent Utah stories