This archived news story is available only for your personal, non-commercial use. Information in the story may be outdated or superseded by additional information. Reading or replaying the story in its archived form does not constitute a republication of the story.
SALT LAKE CITY — Changes are coming to computer science classes in Utah's public schools. The state's growing technology sector, the need for students with 21st century skills, the teacher shortage, and more are impacting classrooms.
One change is for the required computer technology course at the high school level. This course covers digital literacy skills, keyboarding and more. A state task force has recommended that class be offered in 8th grade. They also recommended renaming it "digital literacy." School districts have 2-3 years to incorporate the new class into their schools.
At the high school level, there is a larger debate. The current computer technology course will be replaced by a half credit requirement called "digital studies" for the 2016-17 school year. A task force has been created to explore what would be included in this requirement.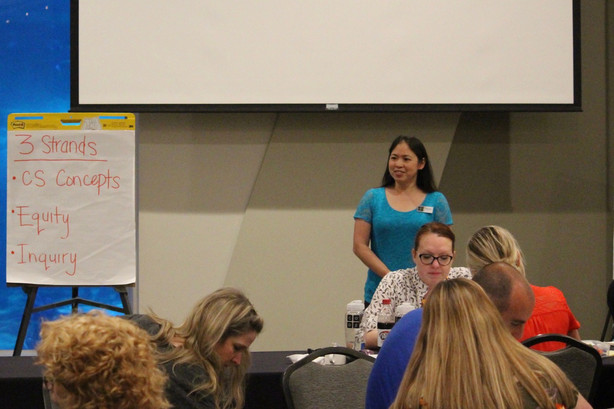 "There's different directions the task force can go," said Helen Hu, professor of computer science at Westminster College. "They could go with computer science and computing/coding, or they could go in the direction of broad requirements which many different classes would fulfill."
Along with computer science course requirements, there are a number of different electives students can take. Thalea Longhurst, the state director of career and technical education with the Utah State Board of Education, said those courses include coding, computer programming, mobile app development, 3-D graphics and animation.
"You can see the expanse of courses we have available to schools and students," she said.
Unfortunately, finding qualified teachers for these courses, even the required ones, is difficult. Utah is in the midst of a teacher shortage, and the need is particularly high for computer science teachers.
"Information technology is a huge area for growth and we expect the need for teachers to increase, with no real solutions about how to get and keep qualified teachers in the classrooms," Longhurst said.
Related Story
State officials and others are working to find solutions to the shortage. Senate Bill 93, passed last legislative session, can provide funding for teacher training in computer science. In addition, Longhurst's office has created conferences and low-cost alternatives for teachers to get their computer science endorsement. There is training for Oracle Academy, workshops from code.org and the Utah STEM Action Center, and online courses from companies such as Coursera and EdX.
However, even when teachers are trained, they don't always stay. Longhurst said, "Often times when we help an existing teacher get some additional training to become qualified in IT, we lose them quickly to industry for the same reasons."
The direction the state can take in this area can change. With a new digital task force, a school board election happening this fall, and the impact of teacher shortage, one thing that remains the same is that few things will be the same.
If you want to follow the changes, check the Utah State Board of Education's website. To nominate a teacher to bring computer science in their school, click here.
---
×
Photos
Related Stories