This archived news story is available only for your personal, non-commercial use. Information in the story may be outdated or superseded by additional information. Reading or replaying the story in its archived form does not constitute a republication of the story.
SALT LAKE CITY — According to the US Centers for Disease Control, there were nearly 1.7 million licensed nursing home beds nationwide in 2014.
That same year, another 1 million licensed beds could be found in residential care centers and another nearly 300,000 people, on any given day, were being treated in adult care centers.
At some point in our lives, most of us will need either short or long-term care in a physical rehabilitation or care center. Most of us, whether as patients or visitors, have not looked upon these facilities fondly.
The Healthcare Resort is looking to change that perception. Currently, it has locations in Kansas, Colorado and Texas. The company recently broke ground in Lehi and expects that facility to be up and running inside of a year.
Some would likely be surprised to learn that on any given day, 10-15 percent of the company's guests are permanent residents who have chosen to live in one of its apartments following a short-term stay, like after surgery.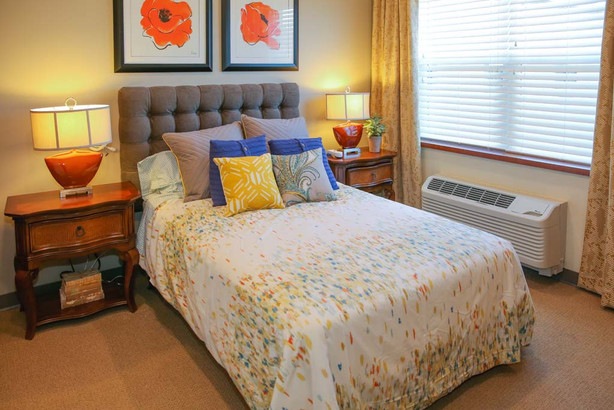 Due to a variety of factors, including insurance and Medicare reimbursements, most hospital stays today are shorter than in the past. Patients are often discharged to short-term care centers and rehab facilities to recover after operations.
At The Healthcare Resort, the comfortable surroundings reportedly feel like home for some.
"This environment is so appealing to them with all the amenities, it's hard to discharge them because they want to stay," said vice president of new market development Eric Gills.
When visiting the company'swebsite, it would be easy to mistake the facility shown for a mountain lodge. The company has purposely created an environment that is not only guest-friendly, but more enjoyable for visitors as well.
Gone are the days of the single chair, for visitors, in a cramped room. Outside there are walking trails and fire pits, and the lobby is inviting and comfortable. Visitors have access to dining areas and there is often room to rest, or get work done on free Wi-Fi connections, while visiting loved ones.
Those behind The Healthcare Resort said food is a top priority. A wine bar and pub supplements the main dining areas in every location.
"We get executive chefs that have been trained in culinary schools around the country and who have experience in country clubs and high-end restaurants," Gills said. "Our guests receive that country club, resort-style food."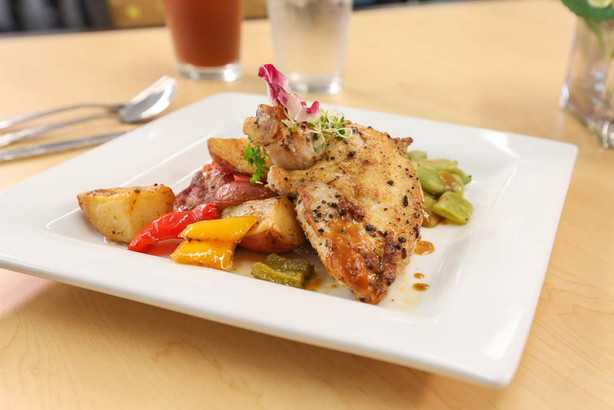 Officials said each facility is capable of providing any level of post-hospital care. Rehab residences provide around the clock attention from RNs and CNAs. Assisted living apartments are available so those who are further along in their recovery can live more like they would at home, yet have access to help for showering and dressing, for example. Guests can go back and forth to more or less intensive residences during their stay, if necessary.
Each resort is located near, and has a working relationship with, a local hospital system, such as St. Luke's in Kansas City, Missouri. Doctors are available to make daily rounds.
Officials say a stay at any of the company's resorts costs no more than a standard facility. In traditional long-term health care settings, the amenities offered at The Healthcare Resort could be very costly. Because the average guest stays only 10-14 days and a higher volume of guests can be treated compared to longer-term care, guests pay nothing beyond Medicare or insurance reimbursement, according to The Healthcare Resort. Guests opting for longer term or permanent stays have the option to pay privately, beyond what Medicare covers.
The team behind the Healthcare Resort said it has discovered the comfort and amenities they provide offer two distinct benefits. First, family members are more likely to visit loved ones during their stay. The resorts are actually enjoyable to visit and support from loved ones can speed recovery for guests.
Second, guests who enjoy their treatment environment are happier and more willing to complete rehabilitation. Depression can often lengthen recovery following surgery.
---
×
Photos