Estimated read time: 5-6 minutes

This archived news story is available only for your personal, non-commercial use. Information in the story may be outdated or superseded by additional information. Reading or replaying the story in its archived form does not constitute a republication of the story.

SALT LAKE CITY — Approximately 51 percent of Americans want to lose weight, according to the [2014 Gallup Health and Healthcare survey](http://www.gallup.com/poll/166082/americans-desire-shed-pounds-outweighs-effort.aspx), yet about half of those 51 percent are making significant strides to lose weight.

Is that because weight loss is difficult, because people don't know the best way to lose weight or maybe some of these people have tried every which way they can imagine to lose weight and they didn't see the results they wanted? The list is endless and confusing. Weight loss is difficult, takes time and doesn't necessarily lead to improved health. Let me tell you why.

It's easy to believe that weight predicts health. We assume that someone who is obese isn't as healthy as someone who is at a lower weight. What we're missing here is huge though, our lifestyle often dictates our weight, so sure obesity can follow an unhealthy lifestyle, but it can also follow a healthy lifestyle.

There is little evidence to suggest that weight predicts disease risk, yet we focus so much on weight. I get it, weight is measurable, it's relatable and it's objective. But something indicates to me that using weight to predict disease is not only ineffective as stated above, but it may actually be detrimental to health.

As obesity rates have increased over the years, so have eating disorder rates. And last time I checked, the diet and supplement industry is worth a whopping $30 billion dollars. We could be looking at two opposite ends of the spectrum, but eating disorders are pervasive and far-reaching.

The same people could in effect be categorized into all groups, being obese and participating in disordered eating or dieting habits. Since the diet and supplement industry are hardly regulated, someone could very easily be following a diet or be on a supplement that is unhealthy.

Disordered eating, restrictive diets and untested dietary supplements can all lead to weight loss, so they must be healthy right? See, that's the problem with focusing on weight, you don't see the potential malnourishment or detrimental effects on organs and body function, all you see is shedding pounds.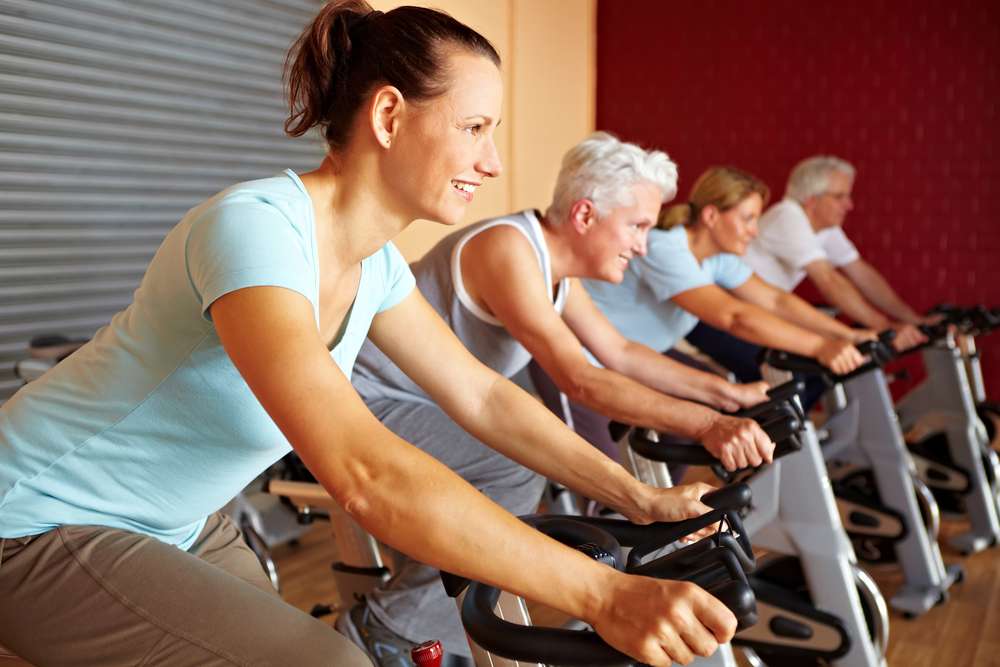 On the other hand, healthy habits determine our health. Participating in enjoyable modes of exercise improves mood, cardiovascular health, improves your quality of life and stress reduction. Eating a well-balanced diet with a variety of foods gets you the nutrients your body needs to function and can reduce risk of certain diseases. Finally reducing stress lowers your risk of cardiovascular disease and improves quality of life. All of which have a greater effect on your health than weight alone.
Finally, I always need to bring a positive body image into the equation. Whenever I meet with clients or patients, this always comes up. Everyone has aspects of their bodies they don't like, everyone has moments of negatively viewing their bodies. It's totally normal, but it's not healthy.
A large study correlates negative body image to unhealthy health-related behaviors. Popular culture tells us that if you hate your body enough, you'll want to change it and get healthier. Unfortunately, the research doesn't support this. A positive view of your body is an important base for healthy habits and health. We are quick to overlook this, but it is necessary to participate in healthy behaviors.
So, here's all this information and research, what can you do with this to improve your health and probably drop a few lbs along the way:
Focus on consuming 5-a-day. Most Americans aren't getting enough fruits or vegetables, take one positive step for your health and experiment with different fruits and vegetables. You may find new and exciting ways to enjoy them!
Find an enjoyable way to move. Take evening walks, enroll in a kickboxing class, go for a swim. … There are so many ways you can move and improve your health. I emphasize the enjoyable part because you gotta love what you're doing to continue doing it!
Write down what your body allows you to do instead of how it looks doing it. Remind yourself how great your body is, because it's yours and it's not meant to just be looked at. Your body is meant to get you from point A to point B, it's to house your soul and brain, it's to allow you to work and participate in meaningful activities.
Reduce your stress. Meditate, do yoga, practice mindfulness, let things go. All of this can improve your blood pressure, reduce your cardiovascular risk and improve your quality of life.
If you find yourself resonating with this and want reliable and expert help, enlist the help of a registered dietitian. They can help you make the changes you'd like to improve your health. You may even lose some weight along the way!
---
×