Estimated read time: 4-5 minutes
This archived news story is available only for your personal, non-commercial use. Information in the story may be outdated or superseded by additional information. Reading or replaying the story in its archived form does not constitute a republication of the story.
SALT LAKE CITY — Merrill Maxfield bought his first Yellowstone bus in the mid-1960s.
The iconic yellow buses have been used by concessionaires to give tours in the national park for decades, but as the vehicles age they have often been sold to farmers and others to be repurposed. Maxfield has taken it upon himself to save some of the historic vehicles, currently working to restore a collection of buses from 1920-1925.
"There are so few left that I think it's a shame to take them to the scrap pile, which is what might happen even to the ones I've got," he said. "I'm getting old and my kids don't have much interest in it, so I'm hoping that I can get enough done or some of these sold."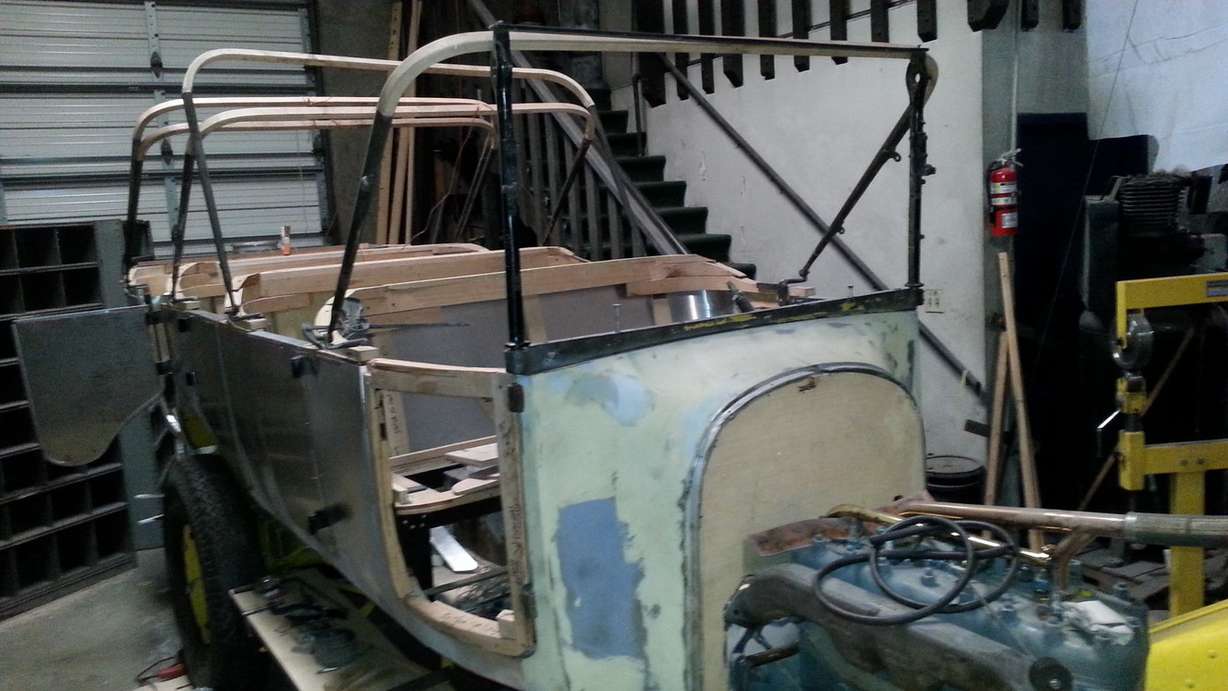 It's a labor of love for Merrill Maxfield, who works on the vehicles himself at over 80 years old, according to his nephew Merrick Maxfield. Merrill Maxfield estimated that it takes at least 2,000 hours to restore one bus. It's an involved process that includes fabricating parts that are no longer available, like hood latches and fenders.
"People don't realize the work it takes and the expense it takes," he said. "For instance, to get tires for them it is over $2,000."
The project started back in the 1960s when Merrill Maxfield was at a car auction in Denver. A fully-restored Yellowstone bus was being sold when he heard two people behind him discussing where to find two more in Southern Utah.
As soon as he returned home to Salt Lake City, Merrill Maxfield followed up on the lead and bought the two buses. He owned several through the '60s and '70s, but ultimately had to sell the vehicles when he ran out of room for storage.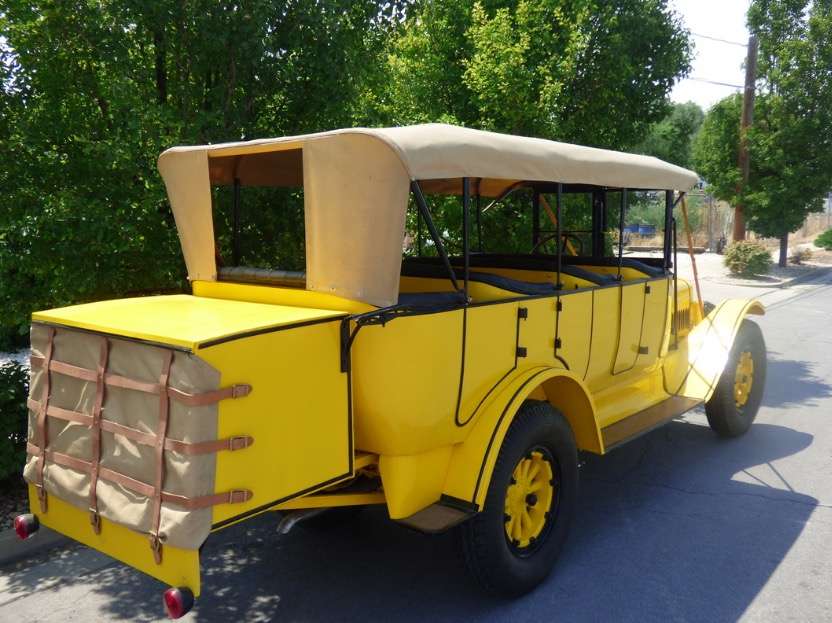 He picked the hobby back up in 2007 when a friend who owns a Yellowstone park chassis told him there was a bus somewhere in a small town in Northern Idaho. It took some sleuthing, but Merrill Maxfield found the bus and bonded with its owner over poetry. The man let him buy the bus, as long as he promised to restore the vehicle and keep it.
"I promised him that I would," Merrill Maxfield said. "I still have that particular bus. That's the one I use. I call it my kickaround bus because if you use a bus after you restore it, it starts to get chipped and worn."
From there, Merrill Maxfield was connected to a man in Montana who went through the states surrounding Yellowstone National Park and gathered chassis that had been sold to farmers. The man's ideas for the vehicles didn't pan out, so Merrill Maxfield wanted to save the collection and bought the vehicles.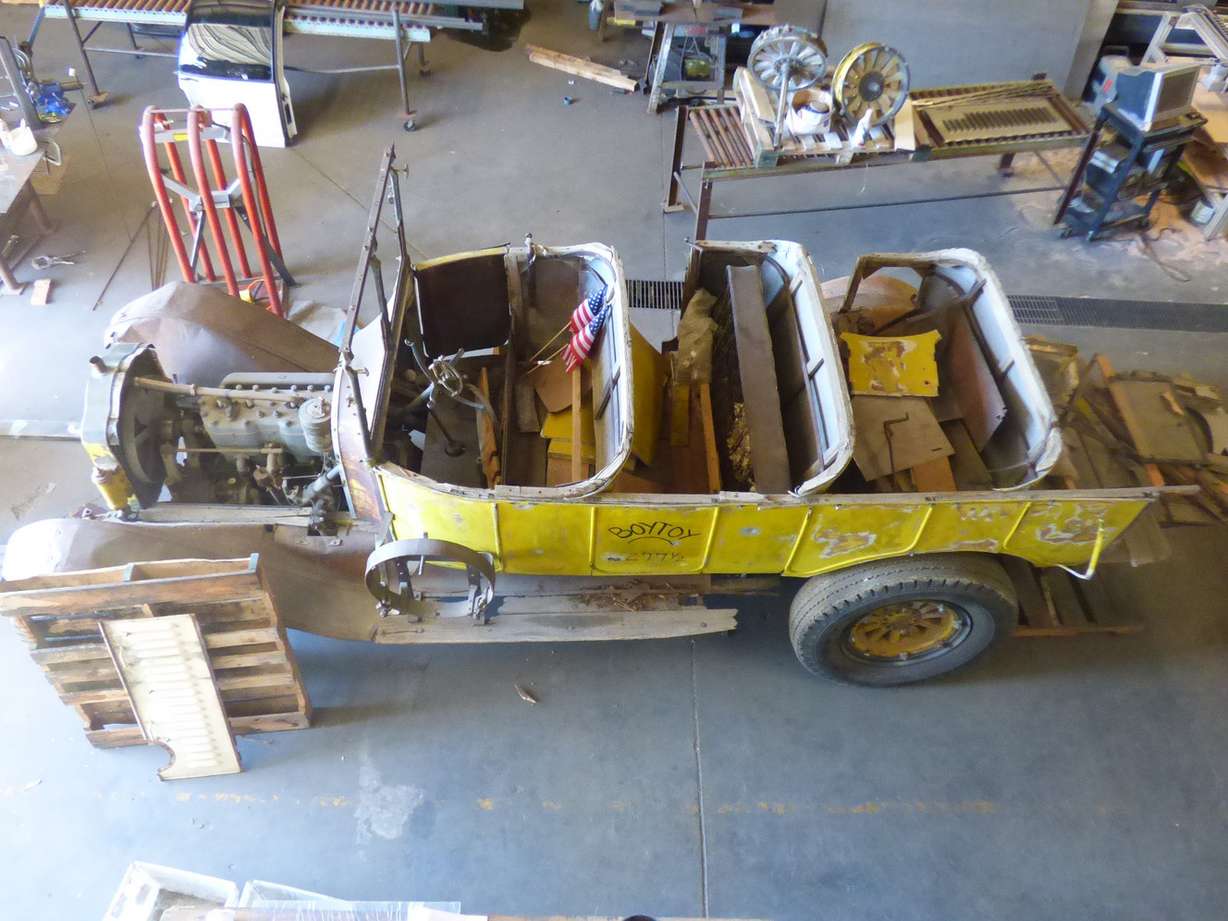 Most of the vehicle bodies were gone, but Merrill Maxfield is currently working to restore the buses using the pattern from the vehicle he purchased in 2007. The collection includes 19 pieces of frame with serial numbers that were used in the park by concessionaires, out of which he can "easily" complete five vehicles and possibly even more.
Merrill Maxfield's goal is to restore the vehicles so they can be shared with future generations. His nephew is helping to spread the word, hoping that museums or collectors will be interested in the restored vehicles. They noted that donating buses to nonprofit museums can be beneficial for tax purposes.
"I am grateful that my uncle has saved these from being scrapped (literally) as they are so extremely rare," Merrick Maxfield wrote in an email. "He has shouldered the work for decades and now is the opportunity for others to enjoy caring for, restoring, showing, parading, touring, collecting ... these pieces of history (as well as works of art) to bring countless joy to generations to come."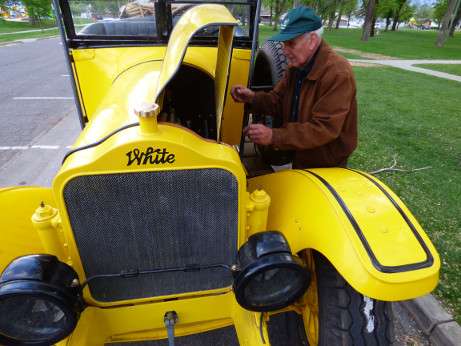 While Merrill Maxfield said he's willing to discount the buses to a certain degree to save them, he can't afford to give the vehicles away. Selling the bus he currently has for sale will help him pay to restore more of the collection.
Despite being busy with restoration work, Merrill Maxfield still manages to find time to enjoy his historic vehicles. He owns several other old cars in addition to the Yellowstone buses and has driven many of them across the country with motoring groups.
"We like to drive our cars," he said. "We don't just sit in the park and look at them."
Every year around Labor Day, he gathers with friends in Yellowstone National Park and brings his "kickaround" bus.
"We drive our buses through the park with friends and neighbors and other interested parties just to enjoy the experience the way they did back in the '20s," he said. "We can go fast enough we don't hold traffic up so the Park Service doesn't bother us."
---
Contact the author at ncrofts@ksl.com or find her on Twitter.
×
Photos
Related links
Most recent Utah stories