Estimated read time: 4-5 minutes
This archived news story is available only for your personal, non-commercial use. Information in the story may be outdated or superseded by additional information. Reading or replaying the story in its archived form does not constitute a republication of the story.
SALT LAKE CITY — Forget what you thought you knew about how recycling works. Changes in recycling systems encourage more consumers to recycle, but place constraints on what you can toss into the blue bin.
Enrico Dominguez, the Waste Management communications specialist for Utah, described the shift.
"When recycling started out forty or fifty years ago, everything was source-separated. So you had a bin for your glass, a bin for your plastic, and a bin for your aluminum," Dominguez explained. "Now, you just throw your cardboard and cans and plastic bottles into a bin, and we'll take care of it from there."
This system of collecting a variety of materials together and sorting them afterwards is known as single-stream recycling. After collection in a recycling truck, residential single-stream is taken to a materials recovery facility, also known as an MRF.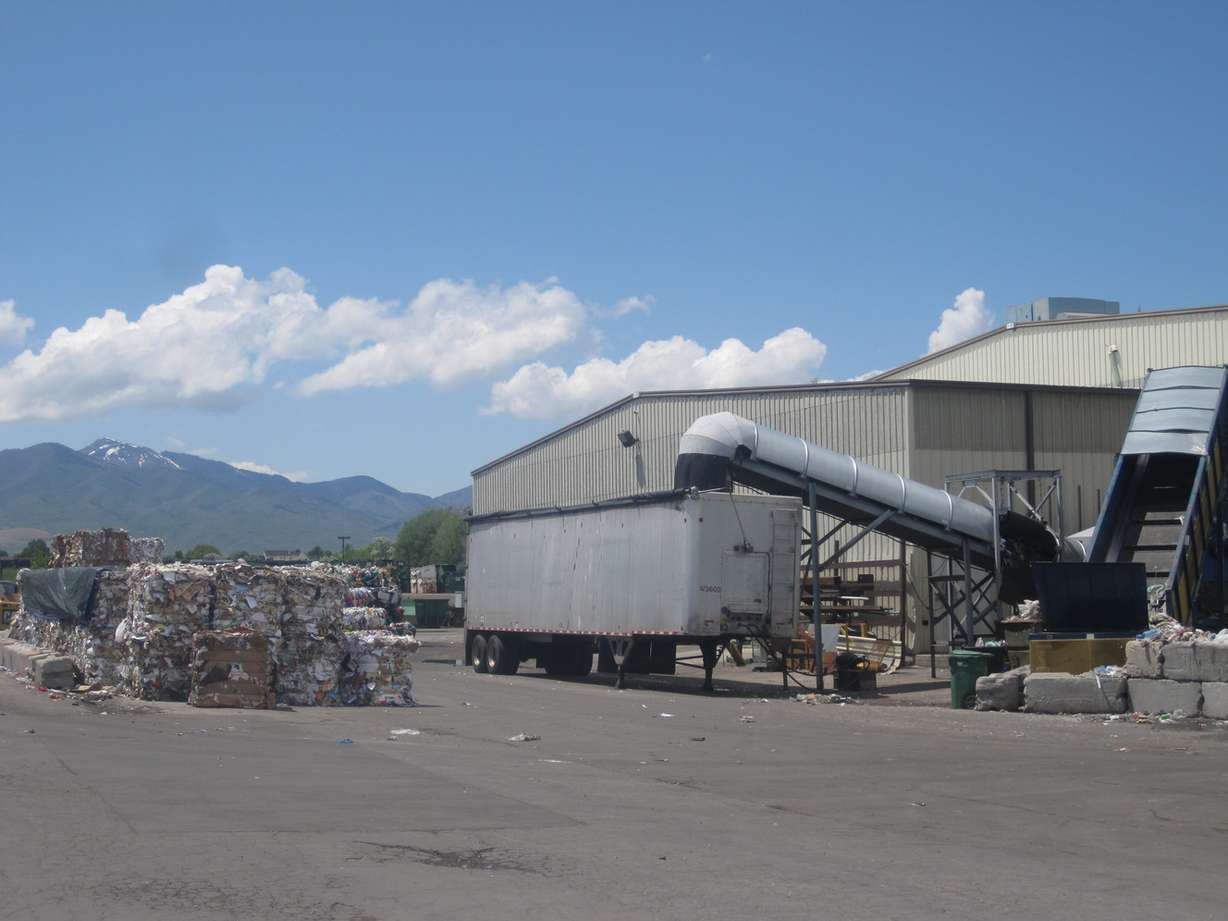 "At the facility, it's sorted out, put into around 1,500-pound bales, and then sold to commodities companies that will make it into new products," Dominguez said.
Utah's main MRF in West Jordan was converted for single-stream processing in 2003, according to an article from Resource Recycling Magazine.
Dominguez indicated that single-stream processing is made possible by advances in recycling technology.
"We use magnets, we use screens, we use gravity, we use optical sorters to sort out plastic bottles and containers ... The technology is better than it ever has been before," Dominguez said.
Despite industrial improvements, Dominguez pointed out that recycling continues to be dependent on manpower.
"We still have people that sort out every single milk carton and every single detergent bottle," he said.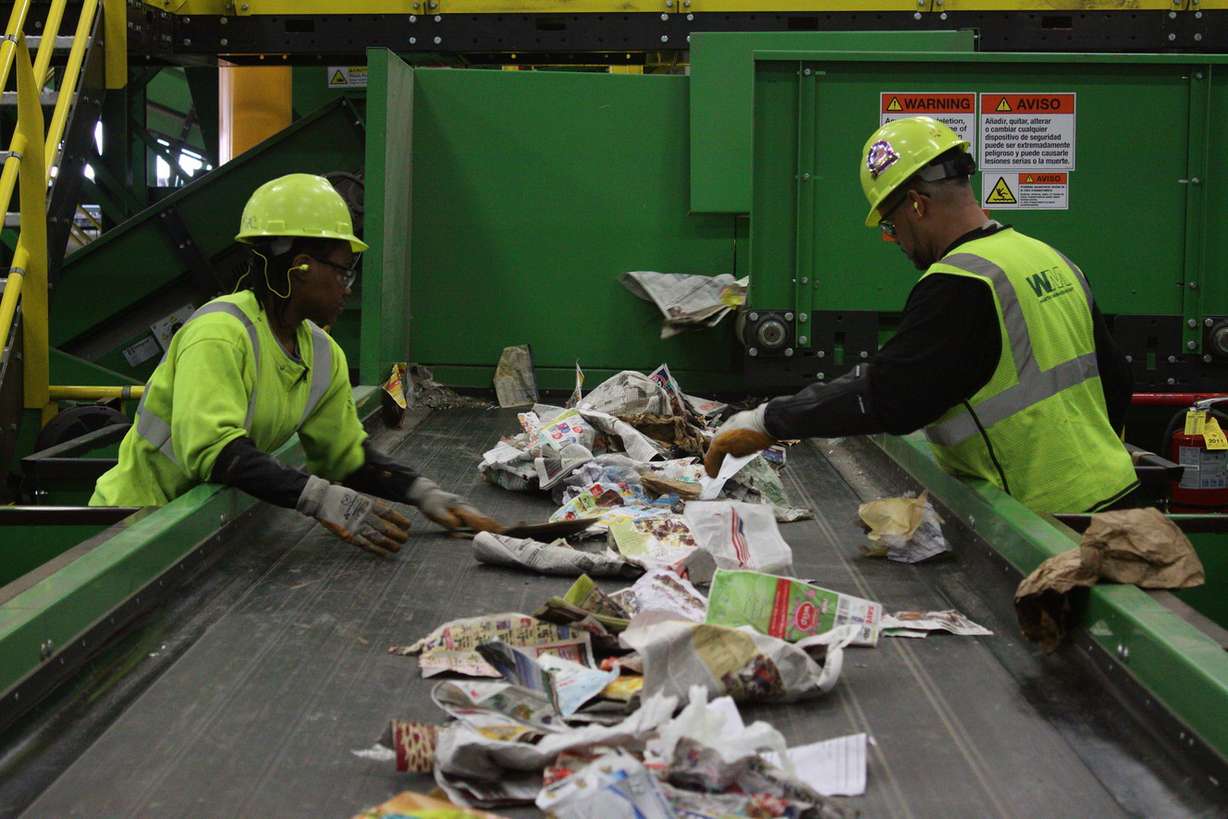 Bill Rudy, the recycling coordinator for Brigham Young University, manages a small multi-stream recycling operation. Rudy feels that source separation is an overall better method of recycling.
"Source-separated gives you a cleaner product," Rudy said. "But I understand why they do single-stream. It's the convenience factor."
The convenience of single-stream does encourage more consumer involvement in recycling. Jennifer Rivera, the Waste Management communications manager over the Four Corners area, confirmed that "making it easy for people to participate has reduced barriers and led to much higher recycling numbers."
Recycling misconceptions
The all-encompassing nature of single-stream recycling limits what can be processed at the MRF. According to Rivera, a common recycling mistake is going overboard and recycling materials that are more harmful than helpful.
"People cause well-intentioned contamination when they put something in recycling because they hope it's recyclable," she said.
One example of such is "looking at your Christmas lights and assuming that that's a recyclable material ... Plastic and glass are recyclable, but in that form, they can wrap around and jam our machines," Dominguez explained.
Christmas lights are not the only problem.
"Garden hoses, bowling balls, plastic trophies, fire extinguishers — things like that are a daily occurrence, and some of those things can do damage not just to the machines but to our workers," Dominguez said.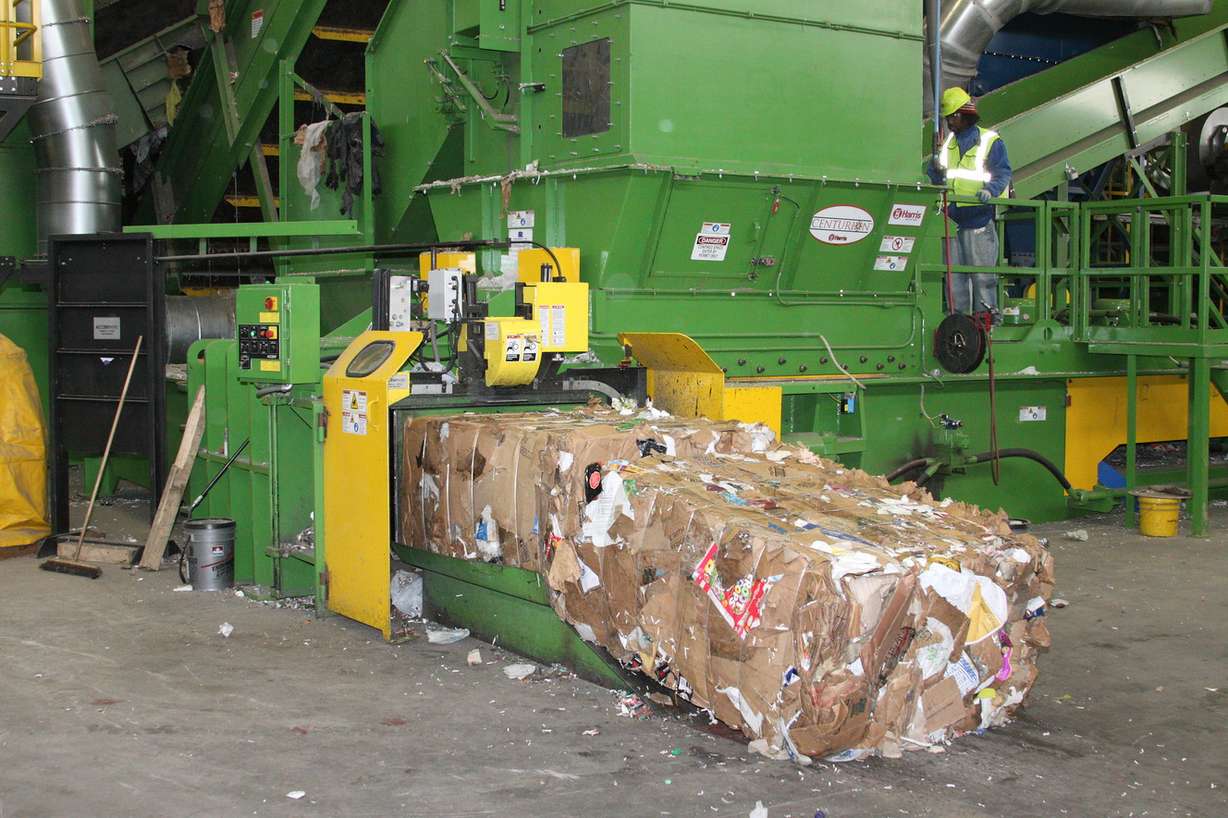 Less obvious recycling blunders include plastic bags, Styrofoam, shredded paper, and glass. These materials are unacceptable for single-stream because they are either harmful to machines or too small to be properly sorted.
The takeaway? In Waste Management's most recent publicity campaign, the message was summarized by these three guidelines:
Recycle all bottles, cans and paper
Keep items clean and dry
No plastic bags in the recycling
Rivera said, "If in doubt, put it in your trash bin." While these guidelines are constraining, consumers should remember that sometimes recycling the wrong item is worse than not recycling at all.
Doing your part
While there are restrictions on what can be recycled through single-stream, lots of materials can be recycled through alternate methods — or simply reused.
"Plastic bags are totally recyclable if you separate them and take them back to your grocery store," Dominguez said. "We can't take your wire hangers, but if you take them back to your dry cleaner, they'll reuse them.".
Independent waste companies are one alternative to single-stream recycling. Momentum Recycling, one such waste company based in Salt Lake City, specializes in processing post-consumer glass and is now the "exclusive glass recycler for Salt Lake City," according to the Momentum Recycling website.
Rudy conveyed that although recycling companies need to make money, individuals are responsible for being conscientious recyclers.
"I see recycling as a very concrete, practical way to practice stewardship and conservation," he said.
Dominguez feels that the responsibilities of recycling are far-reaching.
"It's on everybody," he said. "It's on companies, it's on municipalities that have recycling programs, and it's on the consumers to not only figure out what is recyclable, but also look into consuming products that use less," he said.
Useful information about recycling
For concise information about proper recycling practices, use this link.
For more detailed information about what items are appropriate for Utah curbside recycling, use this link.
To find Waste Management drop off locations, use this link.
---
Mabel Wheeler is a sophomore at Mountain View High School in Orem, where she writes for the school newspaper, "The Bruin Post." She can be contacted at MabelEWheeler@gmail.com.
×
Photos
Most recent Utah stories