This archived news story is available only for your personal, non-commercial use. Information in the story may be outdated or superseded by additional information. Reading or replaying the story in its archived form does not constitute a republication of the story.
Editor's Note: The website referenced in the content below contains an image of a woman making rude hand gestures. If you do not want to view this image, do not click on the link.LOGAN — Scammers, be warned: Don't mess with Brandon Hadley if you don't want to be the brunt of his joke.
When searching for a new residence, Hadley came across what he quickly learned was a scam, and he became involved in a lengthy, albeit hilarious, email exchange with a man named Andrews Connie, according to his website.
"I knew something was up within the first line (of) Mr. Andrews Connie's poorly worded response but instead of reporting him I decided to have a little fun with it. Here's what followed," Hadley wrote on his website.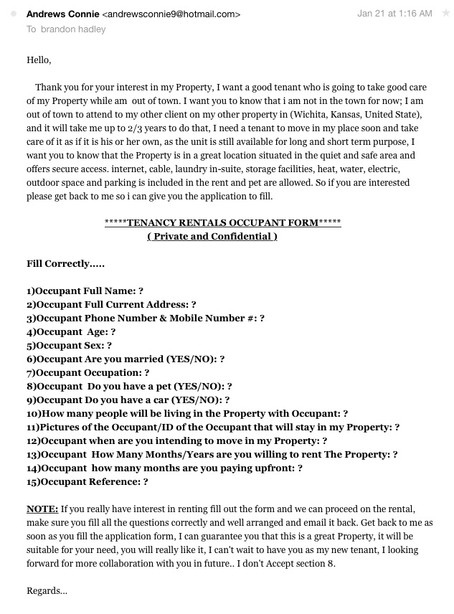 Initially, Connie offered to rent his property to Hadley for $1,050 for the first two months. But after many emails tossed back and forth between the two — including multiple made up stories of why Hadley couldn't get the money to Connie — the renter agreed to let him live in his place for 9 months for just $13, according to the website.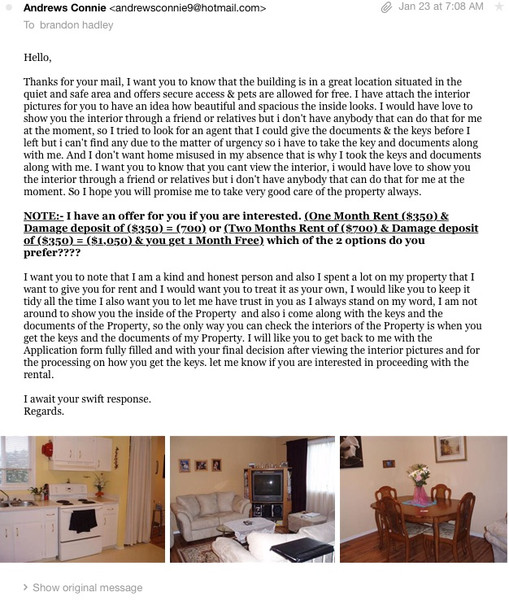 Through their exchange, the alleged con man was getting conned. Hadley invented quite the interesting life for himself. As far as Connie knew, Hadley was living in his car with his miniature pony, Li'l Sebastian, and making money by selling Star Wars portraits he painted with coffee grounds he dug out of the 7-Eleven dumpster.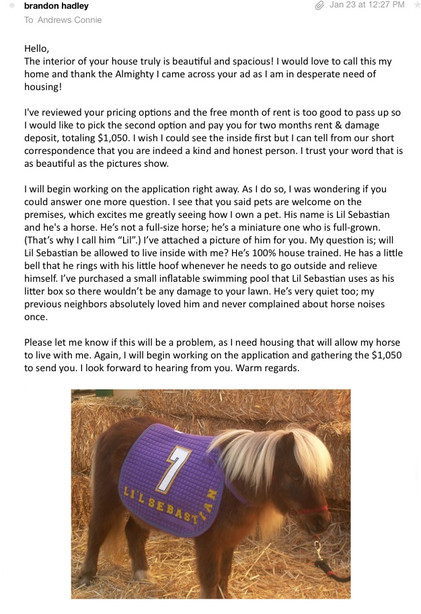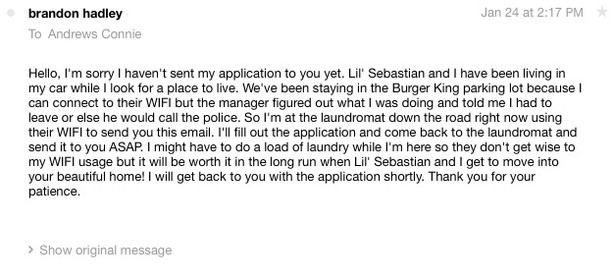 During his correspondence with Connie, the droid artist regularly called the renter's "secretary" by a different name than he was told, changed his story about not owning a cellphone and brought several well-known figures into his stories, including Hillary Clinton, Kristen Stewart, Breaking Bad's Walter White and the Hamburglar.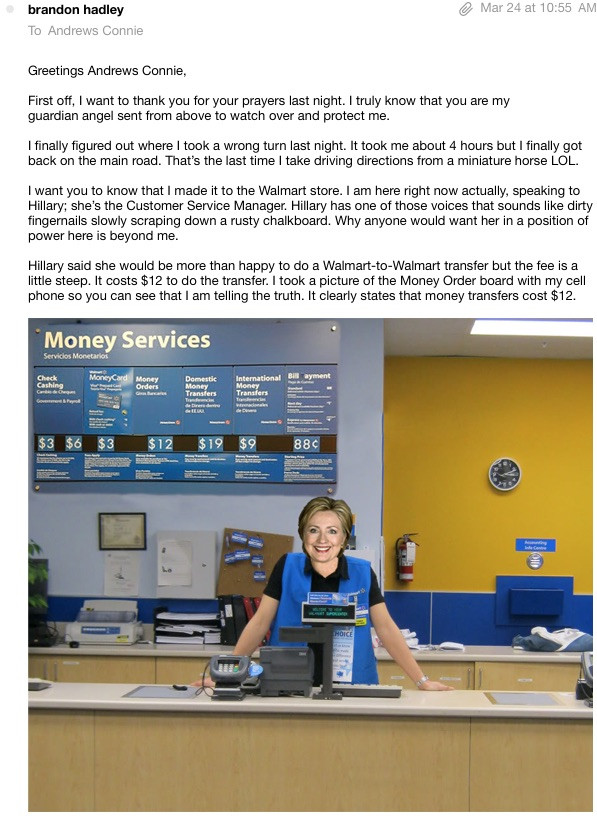 Although Hadley told blatant lies and constantly failed to wire the rent money to him, Connie was desperate for his money. In the end, however, Connie didn't accept the $7 Hadley was offering for his property.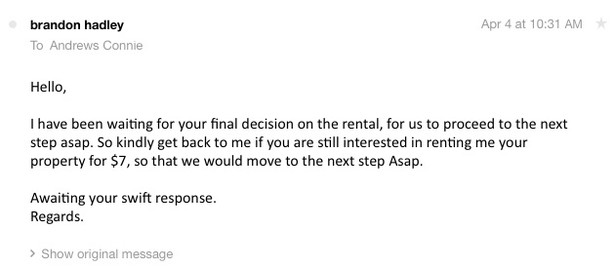 "There were several times I wanted to end the email conversation because I thought it was getting too long to keep people's attention, but he just kept going along with each email that was more and more absurd than the previous one that I couldn't bring myself to call it quits," Hadley told KSL.com in an email. "Each time I emailed him I'd think to myself, 'OK, this is the last time I'll hear from him. There's no way he'll respond to this.' But he always did. Once I started lowering the amount I could wire him and he went along with it I knew I was going to keep it going until he finally gave up; which eventually ended at $13."
He said he loved reading Connies' reply to the questionnaire he required him to fill out before he would wire him his money.
"I literally laughed out loud when he told me his favorite musician was Dolly Patton (Parton)," Hadley said. "His photoshopped ID was another highlight in my correspondence with him. The Logan address on his Kansas-issued state ID was an awesome oversight on his part."
×
Related Links