This archived news story is available only for your personal, non-commercial use. Information in the story may be outdated or superseded by additional information. Reading or replaying the story in its archived form does not constitute a republication of the story.
RIVERTON — Every morning, it's the same routine.
Former Utah Jazz coach Jerry Sloan laces up his walking shoes and gets his dog Max ready for their 4-mile walk near their Riverton home.
But something so simple isn't so simple anymore for the 74-year-old Hall of Fame coach.
"I was told I have Parkinson's disease and Lewy body dementia," Sloan said, recounting his diagnosis from his home.
Sloan takes medication every day, hoping to slow the progression of Parkinson's disease, a disorder that affects the central nervous system and causes all sorts of movement problems like tremors.
Similarly, Lewy body dementia is a form of dementia that causes a general decline in cognitive functioning. Patients slowly lose thinking, memory and language skills as the brain degenerates day by day.
Sloan's diagnosis came last fall, in the early days of another Utah Jazz season.
"It's kind of a tough situation because you're getting away from something you've always loved to do," he said.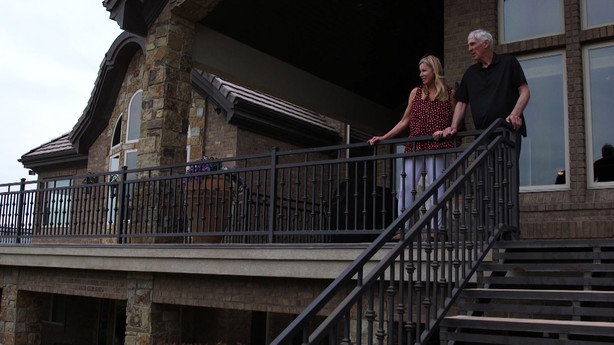 The battle isn't only affecting Sloan, either. His wife, Tammy, and the rest of his family have had to watch, trying to help in Sloan's fight as best they can.
"I haven't heard anyone say it's going to be easy," Sloan said, "so just take your lumps and go on."
Sloan has taken his share of lumps throughout his life. The youngest of 10 children, Sloan grew up on an Illinois farm where running water was a blessing. His father died when he was just 4 years old, and photos of his family are sometimes devoid of both parents.
"I would have never played basketball if my dad had been alive," he said. "Kids had to stay at home and work."
Basketball turned out to be his saving grace, and his passion for nearly 60 years. Parts of his memory are fading, but as soon as he can talk basketball, Sloan doesn't miss a beat.
He still watches as many games on television as possible, and was even attending games at Vivint Arena with other Jazz luminaries. He recalls friends, like former Jazz coach Frank Layden and Hall of Famers John Stockton and Karl Malone, with fondness.
"He gave me his job," Sloan said of Layden. "He was the Utah Jazz."
---
You've got to take advantage of every day you can, because there might be a rough road ahead of you.
–Former Utah Jazz coach Jerry Sloan
---
It was a job Sloan always loved, and still looks back on with fondness. It led him to two NBA finals with two of the best players of their generation in Stockton and Malone.
"If you get to coach a guy like that once in a lifetime, I think you're pretty lucky," Sloan said.
In 2009, Sloan was inducted into the NBA Hall of Fame. He continues to work with the Jazz as a team adviser, though his contract is set to expire in a month, ending another chapter in his illustrious career.
The most difficult part is what comes next — or more specifically, not knowing what comes next.
"I'm not scared," Sloan said, wiping away tears. "I'm just scared of shaking for days on days. If I could get that stopped, I'd be in pretty good shape.
"You've got to take advantage of every day you can, because there might be a rough road ahead of you."
Tammy Sloan's role has transitioned to a full-time caregiver for her husband, making sure the father of three and grandfather of seven remains as active as possible. The two married in 2006 after Jerry's first wife, Bobbye, died of cancer.
Between Sloan's daily appointments, managing his medication and frequent trips to the doctor, it's enough to keep everybody busy.
"We have no idea how fast things will go with Jer, or if he'll stay like this forever," Tammy said. "Each day, if he's feeling good, we try and make it a great day; and if he's not so good, we just kind of hang around the house more.
"Jerry's had a wonderful life, a completely wonderful life."
No one knows how long that life will continue. But the man who never backed down as a player or a coach isn't about to now.
"We were always taught to fight our way out and I've been lucky so far," he said. "This may be the end though; you never know."
×
Photos
Related Stories