Estimated read time: 3-4 minutes
This archived news story is available only for your personal, non-commercial use. Information in the story may be outdated or superseded by additional information. Reading or replaying the story in its archived form does not constitute a republication of the story.
WEST JORDAN — Anxious canine rescue groups gathered at the South Valley Regional Airport on Wednesday afternoon to celebrate the arrival of their new foster pets.
Earlier Wednesday, 95 dogs and cats of all sizes boarded a Cessna Grand Caravan and began their rescue journey from Roswell, New Mexico, to Colorado and then to Utah.
The nonprofit group Dog Is My CoPilot transported the unwanted animals — including 75 death-row dogs — from shelters in Texas and New Mexico.
"We pull animals from shelters that are all over the Western states," said Judy Zimet, executive director of Dog Is My CoPilot.
Many of the animals were destined to be euthanized due to inadequate funding, lack in education of animal caretaking, and opposition to spay and neuter programs, said Zimet, of Scottsdale, Arizona.
"So we take them to a place that is a very dog-friendly community, where everybody has a dog," she said.
Piloted by Peter Zork, president and founder of Dog Is My CoPilot, the plane made a stop in Denver, where half of the animals were dropped off. The remaining dogs and cats were greeted in West Jordan by multiple canine rescue groups, including Rescue Rovers, the Community Animal Welfare Society and Utah Lost and Found Pets.
After landing, Zork quickly hopped down from the plane and began unloading the animals, surrounded by families anxious to greet their new pets.
Jaemi Dobson, of the Community Animal Welfare Society, said animal foster care is a perfect way for her to serve in the community and still be home with her four children. The Dobsons welcomed a new Chihuahua to their family this afternoon, one of more than 10 animals they have fostered over the past few years.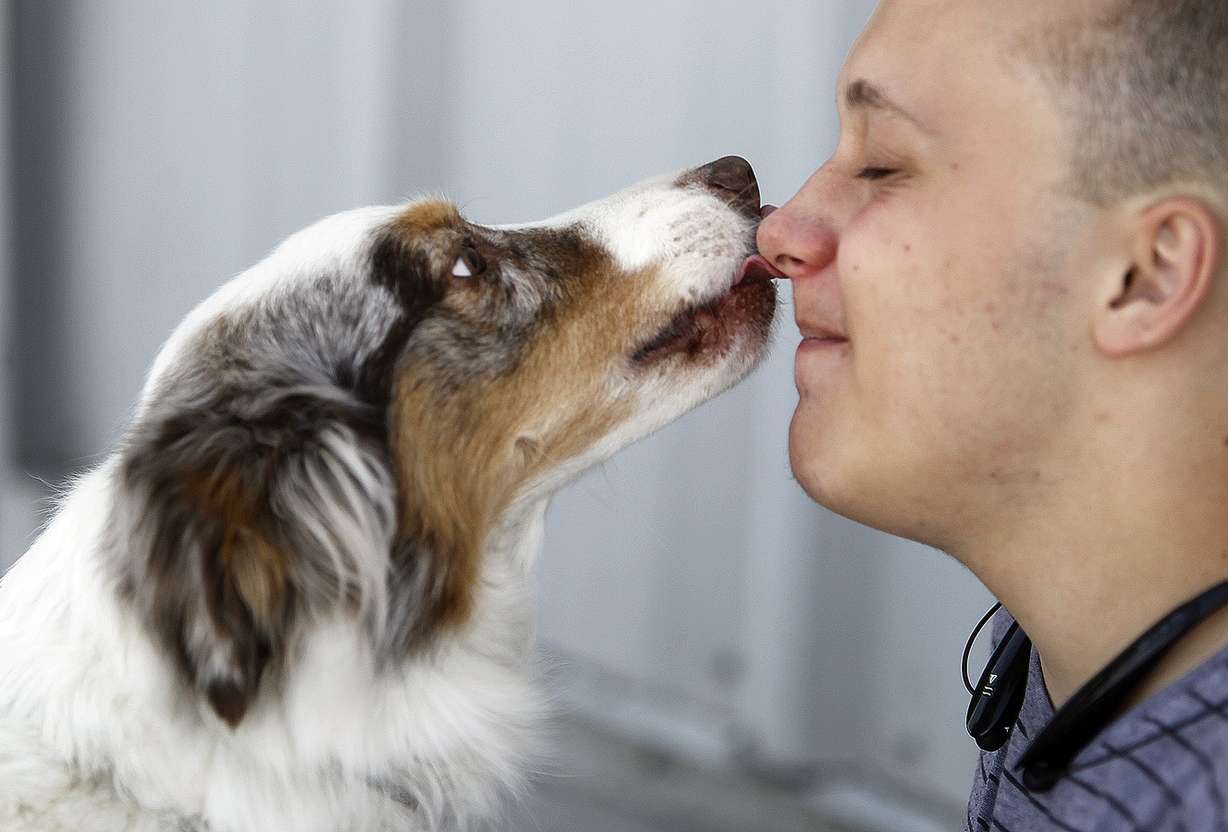 Zork, a dog owner himself, said the most rewarding part to him is seeing families take foster animals into their care and devote their busy lives to them.
"Don't shop. Adopt," he said. "It's a labor of love."
"Some of these dogs have been in shelters for years. Others only had a few days left to live," said Rescue Rovers volunteer Stephanie Smith, who played a key role in organizing the pickup of the animals.
Smith said the pets are all very adoptable and must pass extensive evaluations, ensuring they are friendly to adults, kids and other animals.
"Together we are giving these dogs an amazing future," she said. "This is our largest flight to date, and we hope to continue this trajectory with Dog Is My CoPilot and save more lives."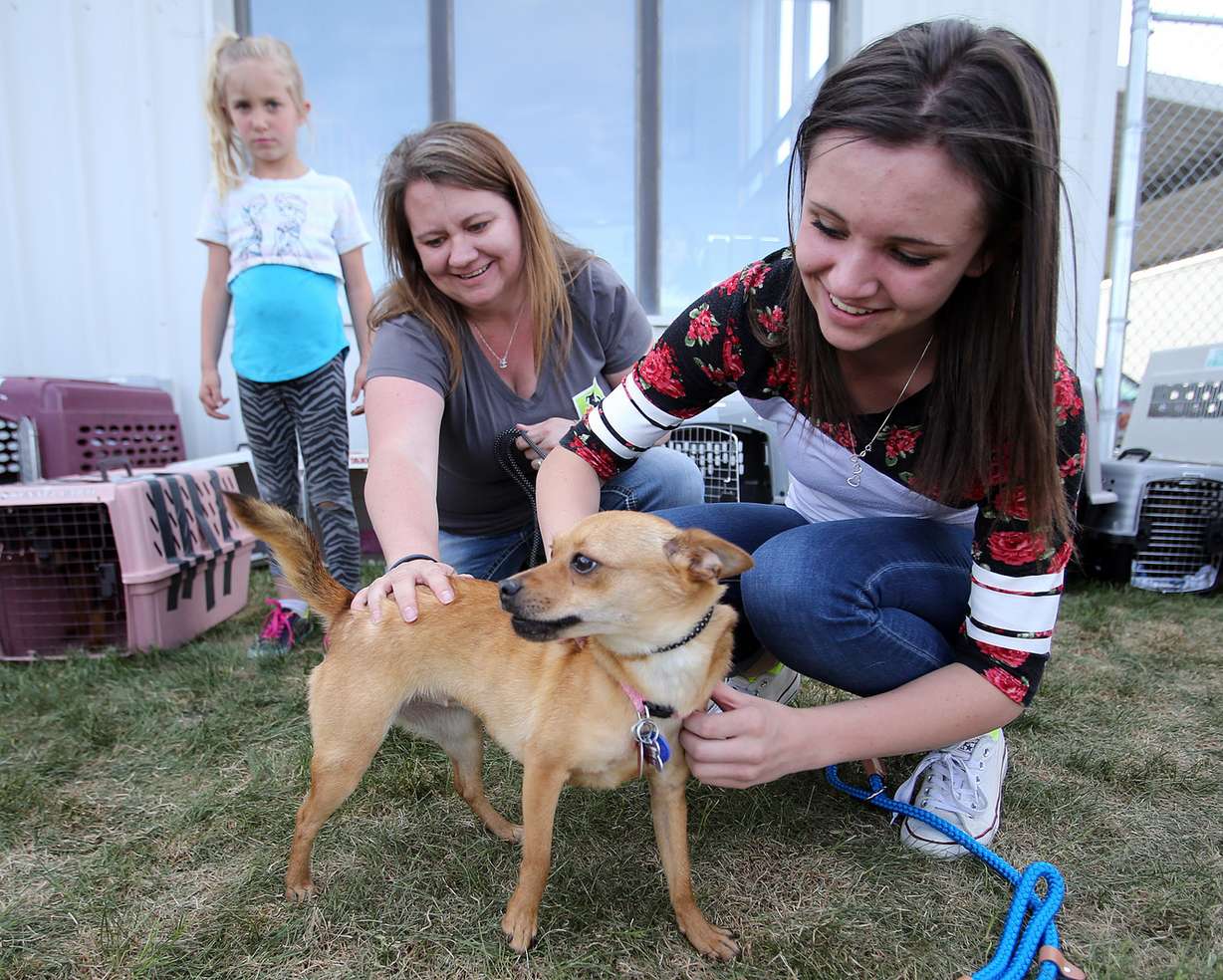 According to Smith, the death rate for dogs in foster care in New Mexico is up to 70 percent.
"We keep fighting for this fight," she said.
Smith also has been involved in developing low-cost spay and neuter clinics, which she said have been "making a dent" in the death rates.
"It's heart-wrenching, but at the same time it's very rewarding to make a difference in these dogs' lives," she said.
So far in 2016, Dog Is My CoPilot officials say they have rescued more than 70 percent of the total number of animals saved in 2015. The organization averages three rescue flights per week.
"It's the best thing I've ever done," said Zimet, who began her involvement with the nonprofit group as its attorney. "I didn't expect to get this far into it, but now that I'm into it, it's the thing I'm most proud of in my life." Email: ahobbs@deseretnews.com
×
Photos
Most recent Utah stories