Estimated read time: 2-3 minutes
This archived news story is available only for your personal, non-commercial use. Information in the story may be outdated or superseded by additional information. Reading or replaying the story in its archived form does not constitute a republication of the story.
If you're rich or have a physical disability, here's a story for you. It's about a new housing development in a remote part of Tooele County, on the Old Pony Express Trail, about an hour's drive from downtown Salt Lake. Whether you're wealthy or disabled, it helps if you're also a water-ski enthusiast.
In the midst of a barren sagebrush desert, two lakes are beginning to blossom. The lakes run parallel to each other. They're not too wide but are nearly a half mile long, with turning islands for speedboats to whiz around.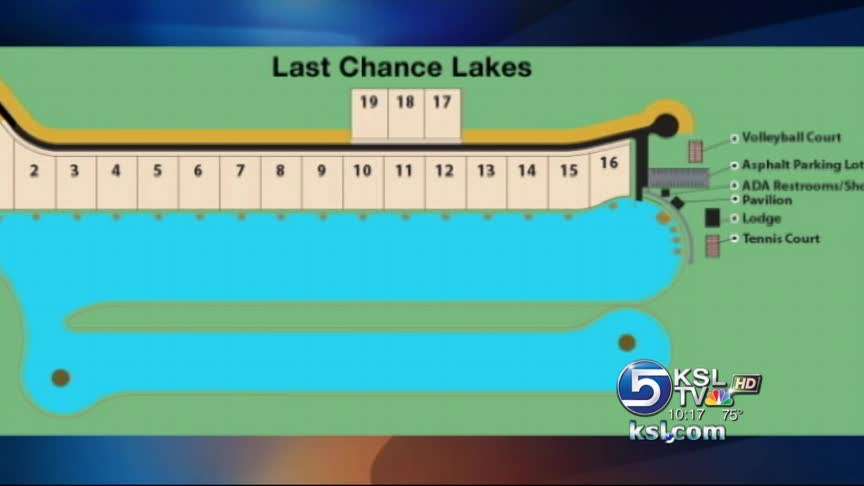 The so-called Last Chance Lakes are just now beginning to fill. They're engineered to minimize waves from wind and boat wakes.
Rick Lybbert, with Last Chance Lakes, said, "So you can ski from end to the other and turn around and go back and have glass water in both directions."
Lybbert, a physical therapist, has managed this project to combine two passions; water-skiing and people with disabilities. It's his dream project: a subdivision for water-ski junkies that can also be used by water-skiers who are disabled. "There's at least dozens, and we're hoping that this development extends it to hundreds," he said.
Nineteen homes will line the banks. With lots selling for a third of million or more, it's aimed at second-home buyers with deep pockets. Peter Larkin, also with Last Chance Lakes, said it's for, "People that are looking for something unique and are willing to pay for it."
There are hundreds of facilities like this for well-heeled water-ski nuts in other parts of the country. But this is the first of its kind in Utah. "There wasn't a place in Utah like this, so we decided we were going to try and create it," Lybbert said.
Each lot will have a dock and a two-story boat house.
"You step off, push a button, hydraulic straps will lift the boat out of the water so that it's not buffeted by waves as other boats go by; protect the nice boats that we anticipate people will have here," Larkin said.
Only home owners will have a right to use the lakes, except for special events and, one day a week, guaranteed access for people with disabilities.
The lakes are expected to fill in a few weeks. Developers say nearly half of the nineteen lots have already been sold.
E-mail: hollenhorst@ksl.com
×
Related links
Most recent Utah stories