Estimated read time: 3-4 minutes
This archived news story is available only for your personal, non-commercial use. Information in the story may be outdated or superseded by additional information. Reading or replaying the story in its archived form does not constitute a republication of the story.
After a woman was hit and killed by a car as she was simply crossing the street at the Salt Lake City International Airport, police are calling on motorists to slow down through crosswalks and stop for pedestrians.
The law is pretty clear when it comes to this: If the roadway is clear for a person to cross, a car that has enough time to react to the person crossing must stop. The driver shouldn't go behind the pedestrian or around them. He or she must stop until the pedestrian is safely out of the road.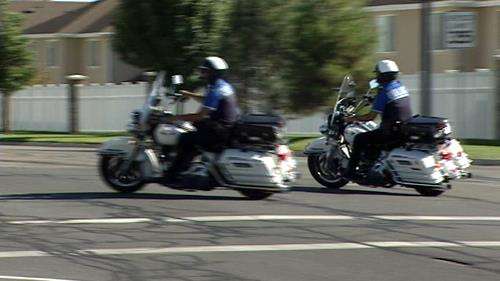 But as West Jordan police showed us this morning, time and again, drivers just don't stop.
Talk about being in the direct line of fire: For four hours this morning, West Jordan police officers walked back and forth on a crosswalk at 7400 South and 4800 West, hoping motorists would stop.
Many didn't. In fact, police tell us one woman became so insistent that she didn't do anything wrong that she screamed obscenities at them. They gave her, and others, a ticket for failure to yield to pedestrians.
"When a pedestrian steps into a crosswalk, you stop. You don't go around them. You need to come to a complete stop," said West Jordan police Sgt. Greg Butler.
If you need a reason to stop, we have a few examples.
In May 2007, a 6-year-old girl and her father were killed while walking on a crosswalk at 5300 South and 1300 East. They were hit by a car as the father was walking his daughter to kindergarten.
Last month, a car pulled out in front of a jogger at 1500 East and 1500 South. Her body flew up onto the windshield. The driver who hit her just kept going.
Two weeks ago, a woman walking in a crosswalk outside Terminal 2 at the Salt Lake International Airport died after being hit. The speed limit there is 10 miles an hour.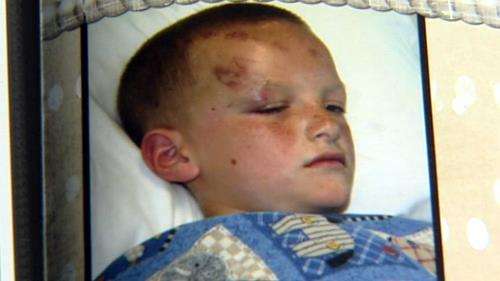 Last year alone, 31 people were hit and killed by motorists in this state. Ten-year-old Lawson Lighten is lucky he isn't one of those statistics.
"I was riding my bike across the street from Scouts, going home, and I saw the car, and it was coming real fast," he said.
Lawson was hit a year ago at this same crosswalk officers walked today. "I passed out before the car was able to hit me, knowing that the car would hit me," he said.
Lawson was thrown more than 30 feet and rolled another 20. His mother says she understands the distractions drivers face, but when it comes to a car versus a pedestrian, the car will always win.
"I know as drivers you think, 'Oh, it's silly. Another story about safety.' But when it happens to you, you go, 'OK, that really is important,'" Lawson's mother, Charity Lighten, said.
West Jordan police pulled over 44 cars and trucks for failure to yield. They hadn't planned on handing out any tickets, but some of the instances were so egregious, meaning they were so close to the officers they could have hit them, they handed out 16 tickets.
E-mail: lprichard@ksl.com
E-mail: tcallan@ksl.com
×
Related links
Most recent Utah stories