This archived news story is available only for your personal, non-commercial use. Information in the story may be outdated or superseded by additional information. Reading or replaying the story in its archived form does not constitute a republication of the story.
TENNESSEE — On April 4, after 59.5 hours of navigating his way through the unforgiving landscape of Frozen Head State Park in Tennessee, Jared Campbell of Salt Lake City crossed the finish line of the Barkley Marathons and was given a commemorative lawn chair to sit on and rest his feet for a while as he told stories about the 100-mile distance he — and only he — had just completed.
It was just two and a half days earlier when Campbell and 39 other runners, including Utah residents Jennilyn Eaton and Erik Storheim, stood behind the yellow gate made famous in a documentary recently released on Netflix, for a chance to attempt something only 14 men have completed in the 30 years since the race began — the race that has been coined as "the race that eats its young."
The Barkley was created in 1986 by Tennessee natives and outdoorsmen Gary "Laz" Cantrell and Karl Henn, who created it after being intrigued by the 1977 escape of convicted murderer James Earl Ray from nearby Brushy Mountain Prison. In Ray's escape, he was able to make it past the concrete walls and tall barbed wire fence of the maximum security prison, only to enter what was known as the third wall: Frozen Head State Park. After 54 hours, and having made it only 8 miles, Ray was caught battered and torn, unable to make a successful escape.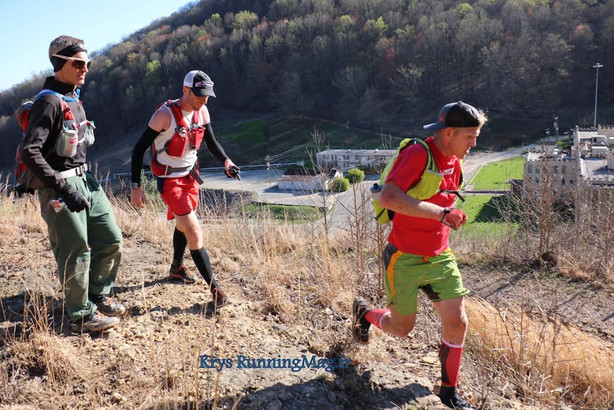 While Cantrell and Henn kept the time limit of the race relatively close to Ray's 54 hours in the wilderness by making the race a 60-hour event, that's where the similarities ended.
In order to complete the Barkley, runners must complete five 20-mile loops totaling over 65,000 feet of elevation gain, all while navigating using only a paper map and compass and his or her own bearings. Additionally, runners cannot have any crew or pacers along the way, and there are no aid stations, except for those waiting for you with supplies at the gate after completing each loop.
For most, the unorthodox nature and brutality of the Barkley Marathons is enough to prevent them from even letting the thought of running it enter their minds, let alone attempt it, but that is exactly what drew Campbell to it — not just once, but four times.
"I've always been drawn to the obscure," Campbell said. "I love being around unique and creative people — people who do things differently. I feel like I learn more when someone thinks differently, and quite often I will search out a race that has a director who is different, because it opens my eyes to other things that are out there. The Barkley is an interesting big step away from other races in that it requires self-sufficiency, orienteering, among other elements. All of these reasons are why I wanted to attempt Barkley."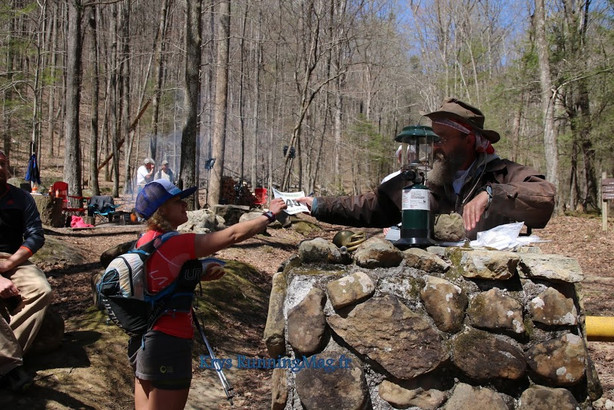 It was in 2012 when Campbell first set out to complete the course, and as most newcomers to the race, he took advantage of those who had done it before.
"My first year, I bolted myself to the veterans, because I knew it was the only way that I could finish it. I was at the mercy of following someone else, and it worked," he said.
And while Campbell did not complete the course in 2013, he went back in 2014 with a resolve to finish it, but that time, he did the entire course alone, which was exactly what he wanted.
This year, however, Campbell did not need help from veterans, and did not feel the need to do it solo. Instead, he was the vet willing to help others along the way.
"This year was interesting because my objective was to finish for a third time," Campbell said. "I ended up teaming up with Gary Robins from Vancouver, Canada. We worked well together, and it became this fun adventure that was really cool because I got to be the guide."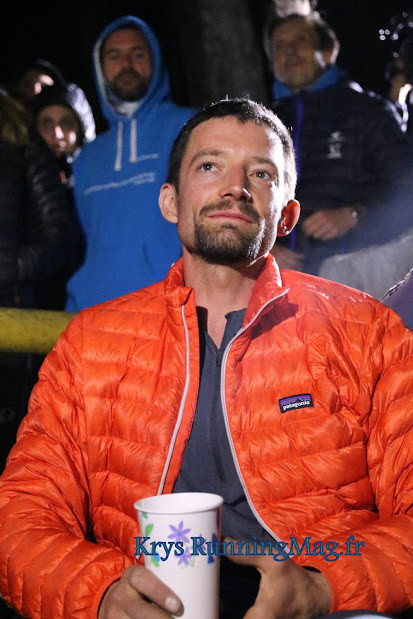 The two spent the first four loops together, but just as they were to begin the fifth and final loop, they fell victim to one of Barkley's many quirky rules: When two people start the final lap, they have to go in different directions, forcing Campbell and Robins to part ways for the final lap.
"I was really wishing that Gary could pull it off," Campbell said. "But it was really neat to cross that finish line for the third time, and to see my wife and daughter waiting for me."
When asked what his secret was, he was quick to thank his wife, Mindy, for being the quickest and most efficient pit crew around, but he also said that it was experience that made the difference.
"Every race, you learn more about yourself," he said. "You learn how you handle things when it goes less than perfect. It is in doing hard things that you gain the confidence that you can deal with it and that you can come back from anything. It is because I have been able to get through this before that I know that I can do it again."
To date, there are still only 14 Barkley finishers, and Campbell is the only one to have completed it three times — and he says he hopes to do it again.
---
![](http://media.bonnint.net/slc/2505/250517/25051768\.jpg?filter=ksl/65x65)

About the Author: Arianne Brown -------------------------------

Arianne Brown is a mother of seven young children and is a Salomon at City Creek, Nuun and Unshoes sponsored athlete. For more writings by her, search "A Mother's Write" on Facebook or Twitter @A_Mothers_Write

×
Photos