This archived news story is available only for your personal, non-commercial use. Information in the story may be outdated or superseded by additional information. Reading or replaying the story in its archived form does not constitute a republication of the story.
AMERICAN FORK CANYON — The Utah County Board of Adjustment voted to approve permits allowing Snowbird Ski Resort to expand into American Fork Canyon.
It means new chairlifts, zip lines, even a gondola.
"It's definitely a big chapter in snowbird's history," said Brian brown, Snowbird spokesperson.
Brown said the resort will be expanding another 500 acres into Mineral Basin and Mary Ellen Gulch on the American Fork Canyon side of the mountain.
"The terrain back there would make for an amazing addition to the skiable acres we already have," Brown said.
But there are many people who think it's going to ruin the canyon.
"I've been going up there for over 30 years," said photographer Willie Holdman. "I don't want to go up there and have alpine slides, zip lines, and mountain coasters. This is a place where you actually go to enjoy Mother Nature."
Holdman is a professional photographer who has taken plenty of pictures of the places Snowbird is expanding into.
"I photograph pure, pristine places," he said.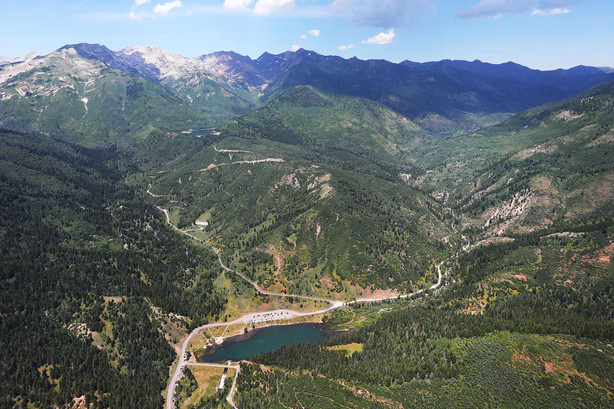 He's also part of a group fighting to keep snowbird out.
"There comes a time where you got to think, where's the balance there? It's great to have jobs and help the economy a lot, but at what sacrifice?" Holdman said.
Another big concern is water quality.
"That was our number one goal, was to protect our water source for a quarter of the county," said Brad Frost, who sits on the American Fork City Council.
Frost helped negotiate getting snowbird to monitor water quality for the next two years before any construction starts and to measure against readings after work begins.
"Our goal all along was to stay very open and very transparent, and that's going to continue as long as we operate in Mary Ellen Gulch," Brown said.
Holdman just feels no matter what Snowbird does to try and keep the canyon pristine, something will be lost.
"And when you lose that, how far will you have to drive to enjoy that stuff now?" Holdman said.
×
Related Links
Related Stories