This archived news story is available only for your personal, non-commercial use. Information in the story may be outdated or superseded by additional information. Reading or replaying the story in its archived form does not constitute a republication of the story.
LEHI— Lehi-based company Perfect Pitch is looking like the future of call centers and customer service — so take note.
With technology becoming increasingly vital to one's interactions with the world, it's no surprise that a synthesis of human and disruptive technology is coming to define customer service relations from inbound and outbound telemarketing to political calls.
In fact, the company has generated such a buzz that "The Atlantic Monthly" wrote a piece about how semi-autonomous telemarketing, or "avatar" telemarketing as it's more commonly called, could change how we interact with each other.
Jacob Munns, Perfect Pitch CEO, came up with the idea of Perfect Pitch after his clientele expressed their frustration in understanding foreign call center representatives. Because customers could not understand these telephone transactions, companies experienced customer backlash. After some brainstorming, Munns discovered a way to eliminate the accents using sound board technology — enabling clearer conversation between both agent and customer.
Because of this technology companies are able to eliminate the accents of their call center agents. According to a Fox News business panel and various studies, including one done in the UK, people typically evaluate another individual's credibility based on a person's particular accent.
"Eight in 10 employers admit to making discriminating decisions based on regional accents," according to a report from ITV news in Britain.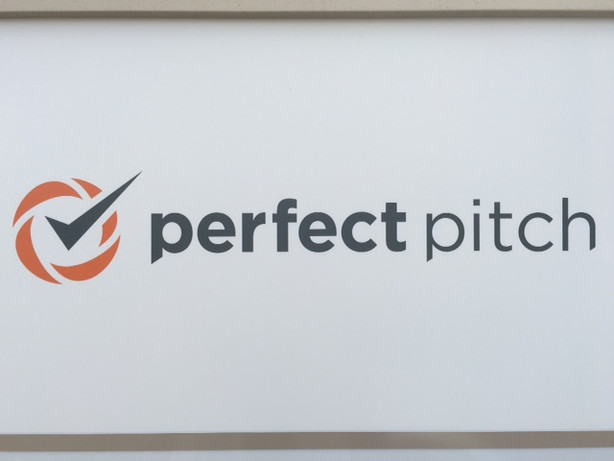 Given that so many individuals are prone to such discrimination, especially in business, Perfect Pitch's technology eliminates the accent of the agent and a potentially biased encounter. For example, if a southern company or political candidate is calling a home in Georgia, they can choose a scripted response with a southern voice, rather than a New Yorker or Indian caller's voice.
"Call centers are amazed when they see the technology in action for the first time. They immediately notice how Perfect Pitch will impact all their call center operations," said vice president of sales Cameron Van Alphen.
Changing voice tones, inflections and accents and using soundboard technology is also helpful in dealing with compliance issues within any company or political organization. Agents aren't able to go off-script or rant.
"What people like about our technology is that an agent can't say anything that is not already approved to be said. When an agent interacts with your customers, it will sound like they are having a wonderful day," Munns noted.
"US call centers use soundboard technology too," he continued. "If an agent comes into a Des Moines call center after just breaking up with their significant other, that agent is still going to sound happy and be compliant. We have learned from experience that many US call center agents do not know the proper way to build rapport and credibility with clients. With this type of technology companies can control the agent's interaction to always be positive, professional and compliant."
Perfect Pitch is a lot more that just accent control, but rather an ability to shape customer interactions to ensure consumers can get exactly what they want.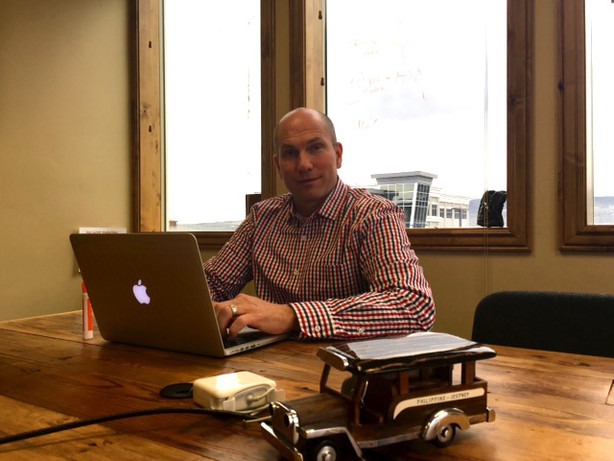 The main goal of Perfect Pitch is to help call center agents more effectively engage with customers. Munns said most customers he has consulted are okay with a greater use of technology within call centers, especially when it comes to dealing with routine tasks like bill payment and delivery inquiries. Most people just want a smooth and efficient process and do not want to listen to tangents from agents who rehash what they saw on "Keeping Up With The Kardashians."
The technology Perfect Pitch utilizes is in part what makes the company so innovative. Munns emphasises: These are not robocalls.
"Soundboard technology is a combination of sophisticated scripting, voice recordings, and very intense process design," he said. "We are not just covering the basics of a phone call, but are casting a wide net around virtually anything that could come up during a call."
Essentially, the company uses proprietary scripting technology that helps predict and map the myriad of options that might come up in a phone call. Engineers then create the recording nodes for each of those scripting responses. There is then a recording sound file for every single response. Some responses are generic, while others are very specifically geared to whatever the question is or whatever the concern might be.
A common accusation rallied against Munns is that software can't replace a human agent. Munns, however wants to make one thing very clear: Humans are still the agents at the helm. He said a human being is listening and engaging you, using a whole complement of scripted sound bytes, sentences, paragraphs, words and sounds to communicate with you.
"If there is ever a chance that the scripted responses are inadequate, an agent can hit a hotkey to talk to you in her own voice — which is an extremely rare situation — or transfer you to a supervisor," Munns explained.
×
Photos
Related Links