This archived news story is available only for your personal, non-commercial use. Information in the story may be outdated or superseded by additional information. Reading or replaying the story in its archived form does not constitute a republication of the story.
SALT LAKE CITY — A 17-year-old who was shot by Salt Lake police Saturday night is drifting in and out of consciousness and remains in critical condition, according to family members.
The teen was wielding a metal broomstick-like object when police shot him, according to officials.
Police have released few details about the incident, which sparked a protest on Rio Grande Street as people threw rocks and bottles at officers. The flare-up drew 100 officers from several police agencies to the street, which houses a homeless shelter.
Police did not release the name of the teen, but family members identified him as Abdullahi Mohamed, a refugee from Kenya who moved to Salt Lake with his family 11 years ago.
"I was hoping and praying it wasn't him," said cousin Muslima Waladi, who added that the teen's mom is "devastated."
Police are not allowing family members to see Mohamed due to the ongoing investigation, according to Waladi. She said police told the family that doctors are "very concerned" about his condition.
"I understand that (police) don't make the law; they just enforce it. But at the end of the day, I don't think they had the right to shoot him," Waladi said.
She described Mohamed as a good kid who began hanging out with "the wrong people." According to Waladi, the teen led a troubled life — drinking and skipping school — that sometimes turned violent.
"I'm going to be honest," she said. "He's done a lot of things in the past. I think he was trying to change himself, become a better person."
Despite her cousin's past, Waladi said Mohamed should have been given more warning before officers fired.
"At the end of the day, if he doesn't make it, it's us who lost someone in our family," she said, "not the cops."
According to Salt Lake police detective Greg Wilking, officers were responding to an unrelated incident near Rio Grande Street on Saturday night when they saw the teen and another person beating a man with "metal objects" and ordered them to stop.
When the teen continued to attack the man, officers shot him, Wilking said.
The teen did not have any other weapons besides the broomstick-like object, according to Wilking.
Witnesses of the shooting said officers shot the teen multiple times.
Police have not confirmed how many shots were fired.
Selam Mohammad told reporters his friend wasn't fighting when police shot him four times, hitting him in the chest and stomach.
"He barely even turned around, then boom, boom, boom — and he just dropped," Mohammad told reporters.
"He wasn't even swinging at anybody," Mohammad added. "He didn't know the cops were behind him. He just dropped."
In a statement, Salt Lake City Mayor Jackie Biskupski called the shooting "a tragedy for all involved and for our entire city."
"The use of force by law enforcement against the public can tear at the delicate balance of trust between both sides and must be taken extremely seriously," Biskupski said.
She added that she has asked Salt Lake Interim Police Chief Mike Brown to reach out to the teen's family and to activists working on reforming use of force in police departments.
Those conversations "will include members of the community, and must result in meaningful change," Biskupski said.
Utahns Against Police Brutality, a local activist group formed in response to the police shooting of Michael Brown in Ferguson, Missouri, is holding a rally Monday night at the Wallace F. Bennett Federal Building to protest Saturday's shooting.
"We have heard all this talk about training cops to know how to 'de-escalate,'" said member Jacob Jensen. "Does the SLCPD's idea of de-escalating include sending 100 police officers in riot gear?"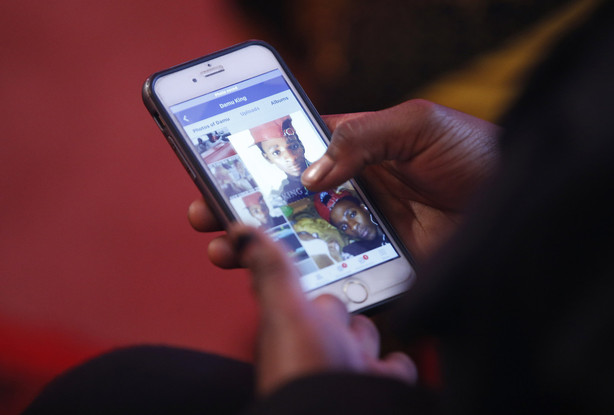 This is the third incident in a month in which people have questioned the use of force by Salt Lake police officers, a fact that the mayor noted in her statement.
Police are investigating whether excessive force was used in a Feb. 2 incident in which police used batons and Tasers to subdue a 23-year-old homeless man who severed an officer's ear with an iron lawn ornament.
In a footage of the incident, the man can be heard screaming for officers to stop hitting him throughout the 90-second video.
Two days before that, Salt Lake police shot and wounded a man on Major Street who became violent with officers and then started to run away.
Cellphone video shows two police officers pointing guns at the man, who appears to be possibly holding a gun to his head. As he moves his arm, seven shots can be heard being fired.
The two officers involved in Saturday's shooting have been placed on administrative leave per the department's policy on officer-involved shootings, according to officials.
The Unified Police Department will investigate the shooting. Utah law requires that outside agencies conduct investigations of officer-involved shootings.
Both officers were wearing body cameras and the footage has been turned over to Unified police, according to officials.
The Salt Lake City Civilian Review Board, Salt Lake Police Department Internal Affairs and Salt Lake Police Department training unit will also conduct independent reviews, according to police.
Wilking said the investigation may take two to three weeks to submit to the Salt Lake County District Attorney's Office, which will determine whether the shooting was justified.
Charges are also pending against the teen, according to police.
Contributing: Sandra Yi, Nicole Vowell Email: dchen@deseretnews.com Twitter: DaphneChen_
×
Photos
Related Stories