Estimated read time: 5-6 minutes
This archived news story is available only for your personal, non-commercial use. Information in the story may be outdated or superseded by additional information. Reading or replaying the story in its archived form does not constitute a republication of the story.
SALT LAKE CITY — With the U.S. Department of Energy estimating that the average American household spent $110.21 per month on energy in 2013, finding alternative ways to power gadgets is on a lot of people's minds.
For many, solar power is meeting that need. Solar energy is cleaner and cheaper than other forms of energy and it's more sustainable long term.
But solar isn't just for those with large rooftop arrays — plenty of new home devices are also making use of this bright energy source. Check out this list of groundbreaking solar gadgets to see where you might be able to incorporate solar power into your home.
Phone charger
Photo: Wikimedia Commons
Solar-powered cellphone chargers are becoming very popular and there are dozens of models already on the market. Some offer window mounts that attach to your windows in sunny spots, while others just need to be set in a sunny area. The GRDE Solar Charger and the XD Design Solar Window Charger are good options for first-time solar users — both of these devices offer quick and effective solar charging without breaking the bank.
Portable generator
Photo: Wikimedia Commons
Solar generators are also beginning to roll into the market at several price points. The Wagan Solar e Power Cube, for example, folds out into a full solar panel array and can charge and maintain several electronic devices simultaneously. If the Power Cube is too expensive, there are several cheaper solar generators on the market as well, including the Goal Zero Yeti 150.
Pool lounger
Photo: Hammacher Schlemmer
The Solar Entertainment Lounger is for those who prefer a more luxurious lifestyle. Users can make the most of bright summer days with this pool-side chair, which offers USB device charging capabilities, a cool misting function, and wireless Bluetooth speakers, all powered by solar energy.
Pest Deterrent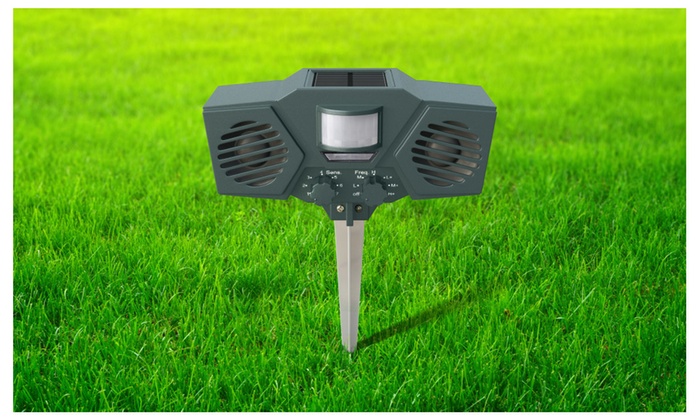 Source: Groupon
There are plenty of solar yard devices, but Hoont's Solar-Powered Pest Repellers are among the most innovative of the available options. These gadgets use solar power to emit subsonic vibrations and flashing lights, safely scaring off a whole host of pests and keeping your yard safe and neat.
Messenger bag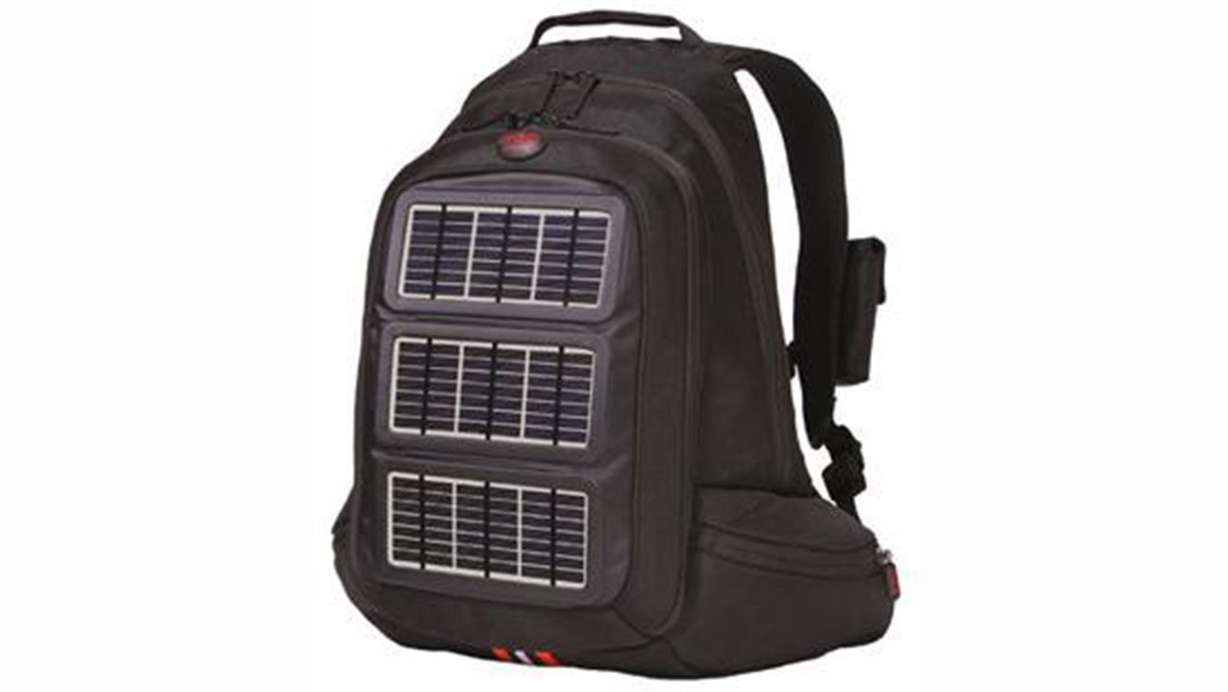 If you're always on the go and don't have a lot of time to charge your devices, then ECEEN's Solar Charging Messenger Bag might be a great fit. The bags are efficient, trendy and durable, making them a great portable solution to keep your Kindle or iPad charged no matter where you go.
Toy Robot Kit
---
---
---
---
---
---
---
---
---
If you want a way to start teaching your kids about the benefits of solar power, check out OWI's 14-in-1 Solar Robot kit. This fun gadget uses solar power instead of batteries to power the little bot, which can be rebuilt in multiple different configurations. This little device is the perfect way to spend an afternoon with the kids, teaching them about the amazing power of renewable energy sources.
Skylock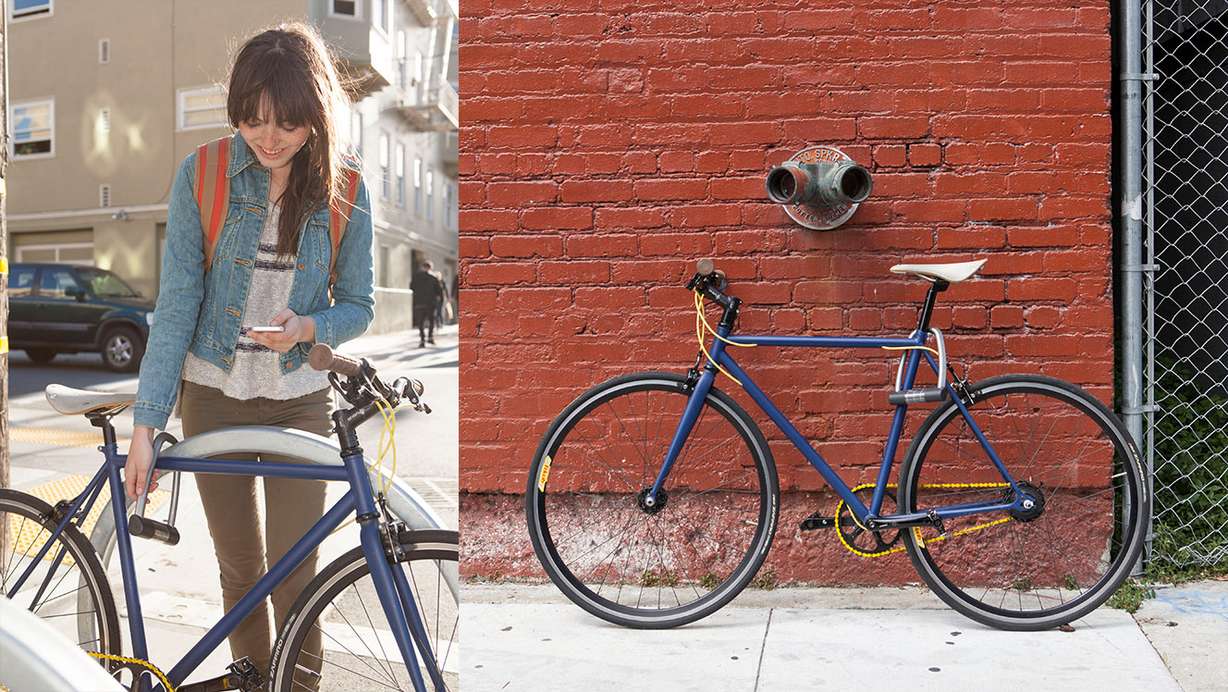 Protect your bike with Skylock, the market's newest smart bike lock. This solar gadget can run up to six months with just a 12-hour charge. It operates via Bluetooth, and it's a great way to use renewable energy while making sure that your bike stays safe and secure.
With more and more solar devices entering the market, many homeowners are also starting to take the plunge into clean solar energy. If you want to go one step further and invest in a full solar panel array, the process is fairly simple. First, take a look at this solar installation calculator — it'll give you a good idea of how much a functional solar array would cost. From there, it's just a matter of enlisting an experienced contractor to handle the installation.
And if you're not quite ready to take the leap to a fully solar home? Give the gadgets above a try, and see how solar power stacks up.
---
Brooke Nally is native to Utah but likes to see other parts of the world as often as she can. You can contact her at brookelynnally@gmail.com.
×
Photos