Estimated read time: 2-3 minutes
This archived news story is available only for your personal, non-commercial use. Information in the story may be outdated or superseded by additional information. Reading or replaying the story in its archived form does not constitute a republication of the story.
PROVO — A new exhibit documenting the history of the area surrounding the new Provo City Center Temple reveals the first views of the new rooms in the renovated building.
Available at history.lds.org, the exhibit features the transformation of gathering places in downtown Provo from pioneer days to the present. The photos show the way the new rooms incorporate designs from the original craftsmen and artists who worked on the Provo Tabernacle.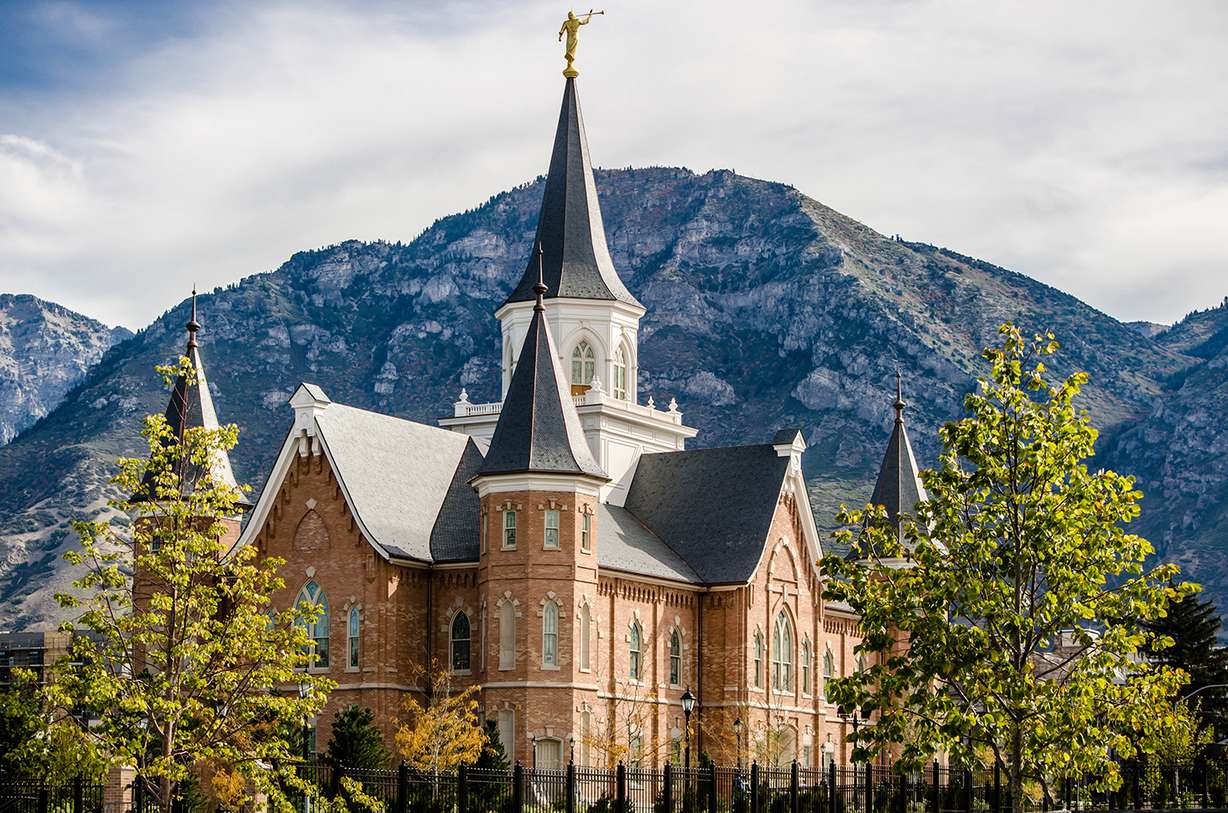 Construction on the tabernacle began in 1882 and was finally dedicated 16 years later. The building hosted religious and community events for more than 125 years, including LDS General Conference in 1886 and 1887, a visit from President William Howard Taft in 1909 and a performance by composer Sergei Rachmaninoff in 1938.
The building was destroyed by fire in 2010 and later rebuilt to serve as a temple for the Church of Jesus Christ of Latter-day Saints. The soon-to-open Provo City Center Temple will be the 16th Mormon temple in Utah and the second in Provo.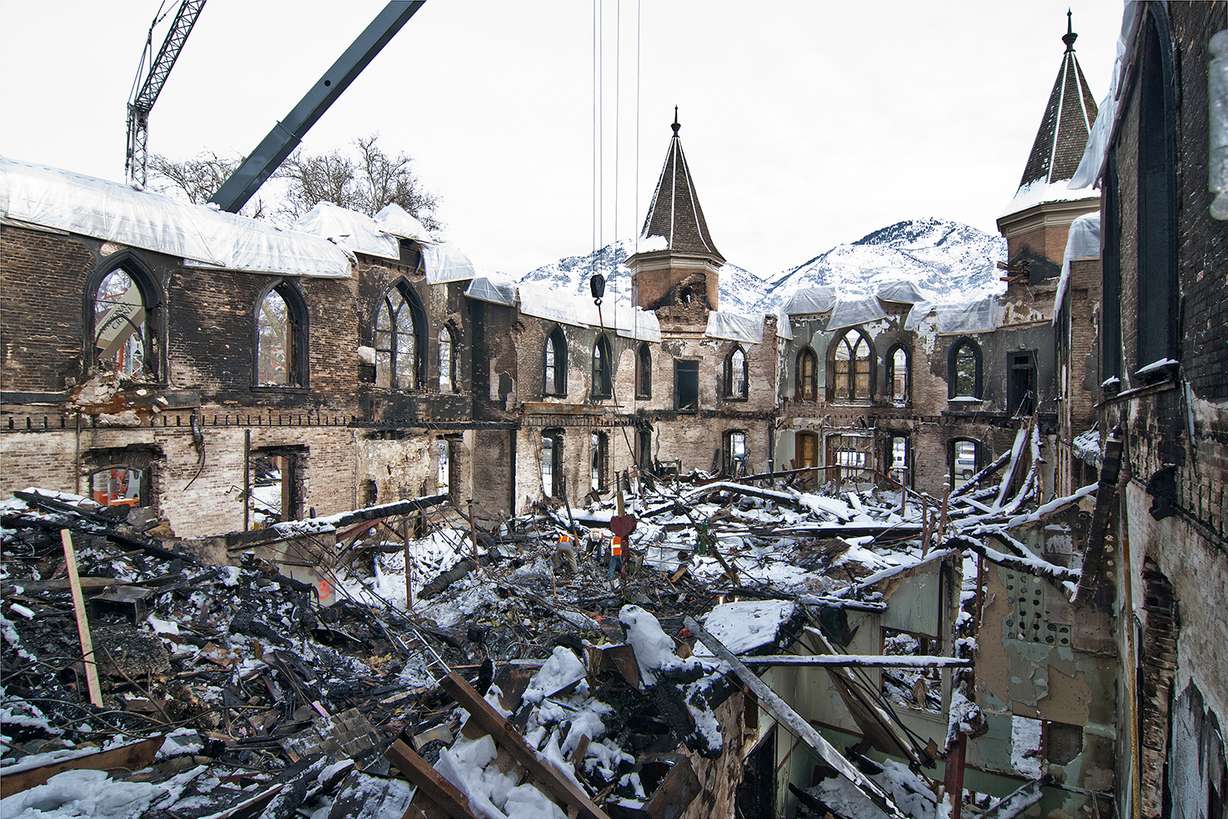 As many as 80 stained-glass windows survived the fire, according to lds.org. Motifs in the salvaged windows and in wall stenciling discovered during the clean up from the fire inspired the new designs in the woodwork and windows of the temple.
Celestial room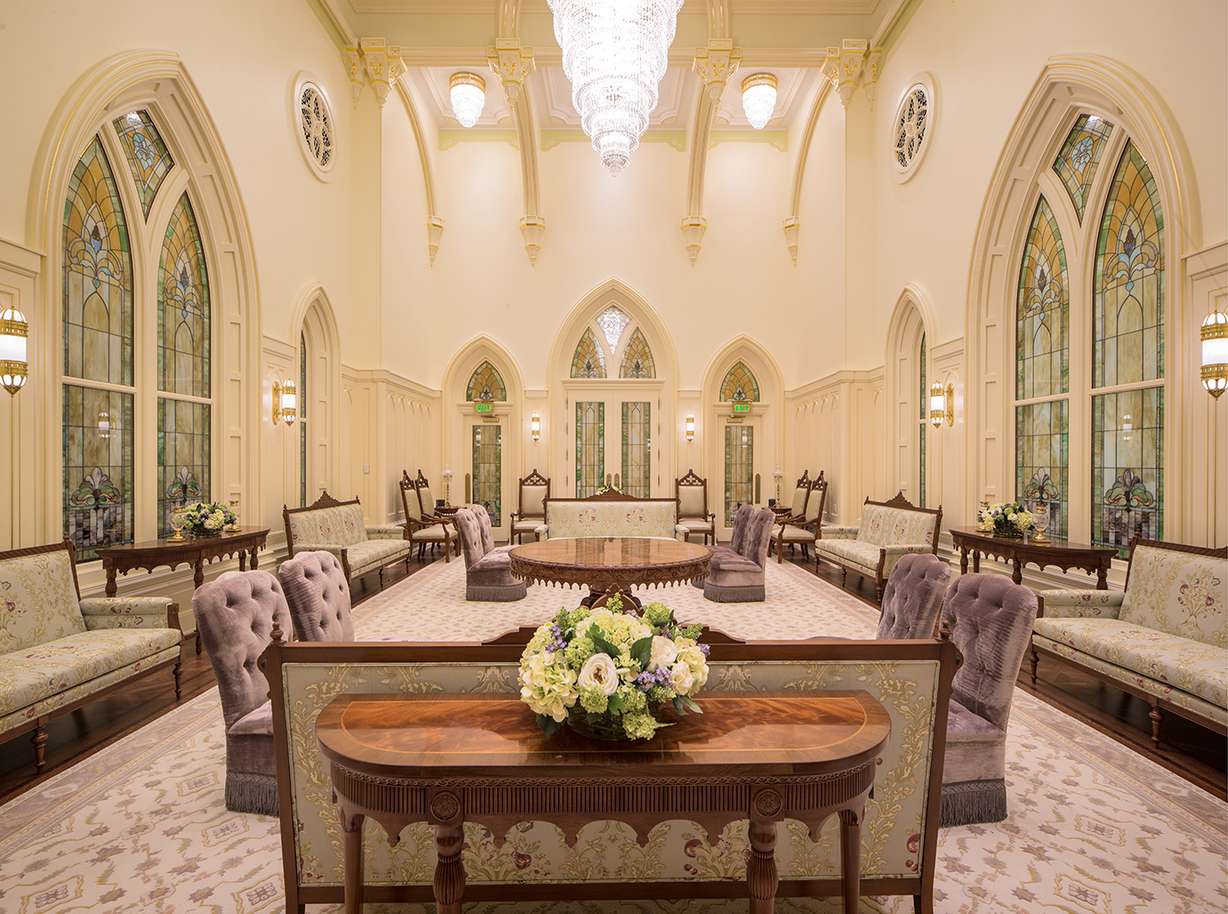 Bride's Room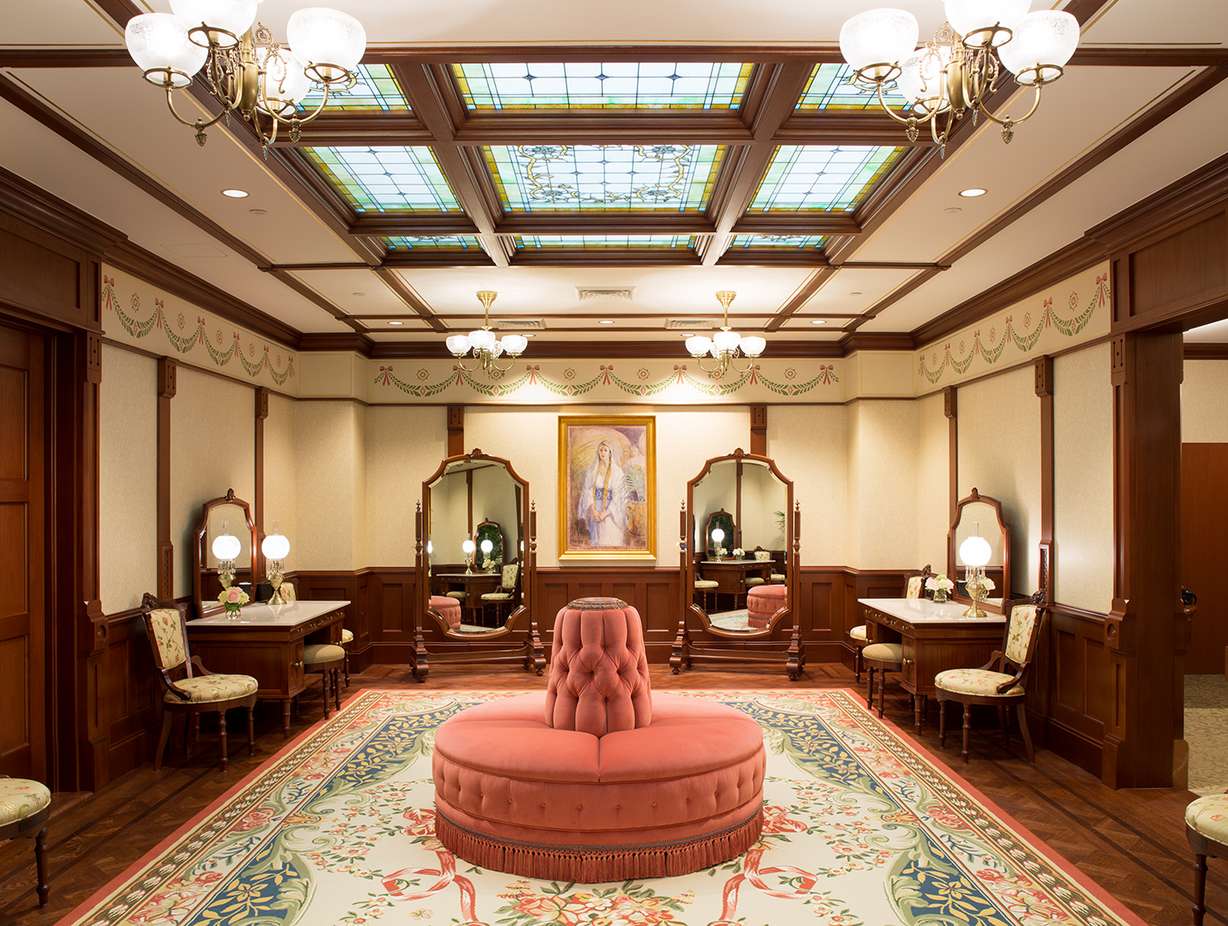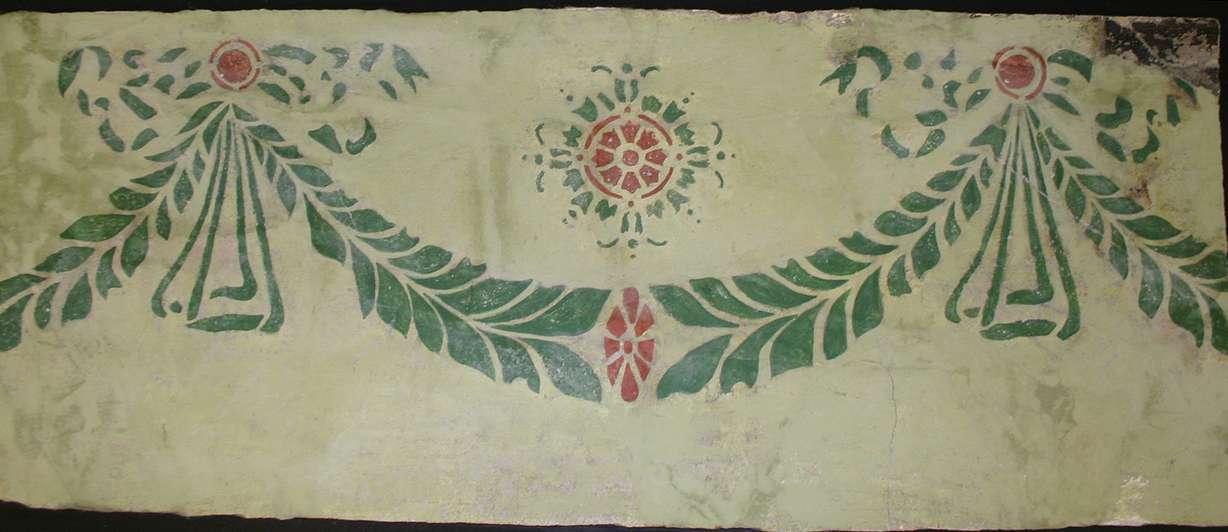 Sealing Room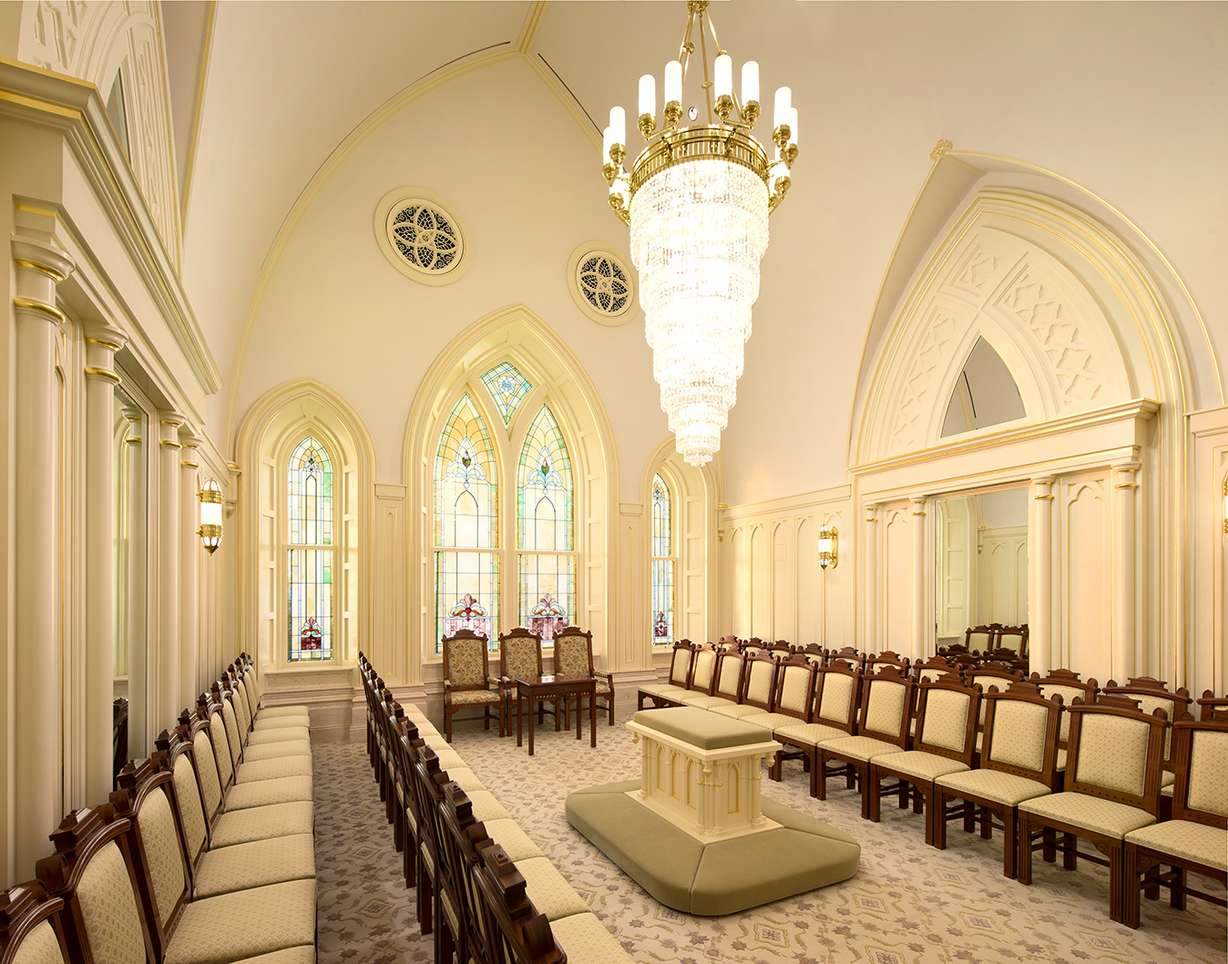 The free open house tours of the temple begin Friday, January 15, and go through Saturday, March 5, 2016. Tours will run every day except for Sundays.
Tickets are required for the open house and are available at lds.org. Due to high demand, tickets are being released incrementally and none are currently available. However, more more tickets will be made available through the registration system in the coming days, according to lds.org.
A cultural celebration will take place on Saturday, March 19.
The temple will be dedicated in three sessions on Sunday, March 20, 2016: at 9:00 a.m., 12:00 p.m., and 3:00 p.m. and will be broadcast to Utah LDS meetinghouses.
Construction Timelapse
×
Photos
Related links
Related stories
Most recent Utah stories