Estimated read time: 3-4 minutes
This archived news story is available only for your personal, non-commercial use. Information in the story may be outdated or superseded by additional information. Reading or replaying the story in its archived form does not constitute a republication of the story.
PROVO — Kaycee Feild is following in his father Lewis' rodeo footsteps, having won four world bareback titles.
Every year, his dad and mom Veronica have been at the National Finals Rodeo in Las Vegas cheering him on.
Except this year, when Lewis put the term "Cowboy Up" to its ultimate test.
"There's nobody tougher," Kaycee Feild said of his dad. "I was probably 2 or 3 years old and could barely talk, but I was riding a horse (pretending to be) Lewis Feild. Ever since we were little kids, we've idolized my dad."
Lewis Feild, one of the greatest bareback riders in the history of rodeo with two world titles and three all-around championships, wasn't able to be with his son because he was receiving chemotherapy treatments for stage-four pancreatic cancer.
"It just wasn't the same feeling to not see them in their regular seats above the bucking chutes," Kaycee Feilds said. "I had to push a lot of feelings to the side, but I learned real quick how loved my parents are.
"Everywhere I went, it was 'how is Louie doing?' To see that people care about my dad is pretty dang amazing."
Like most families dealing with the dreaded disease, the diagnosis put a strain on the Feild family — but they are fighting back. After two series of chemo, the results of a CT scan show Lewis Feild's tumor has not grown nor shrunk, helping him move on with life to a certain degree.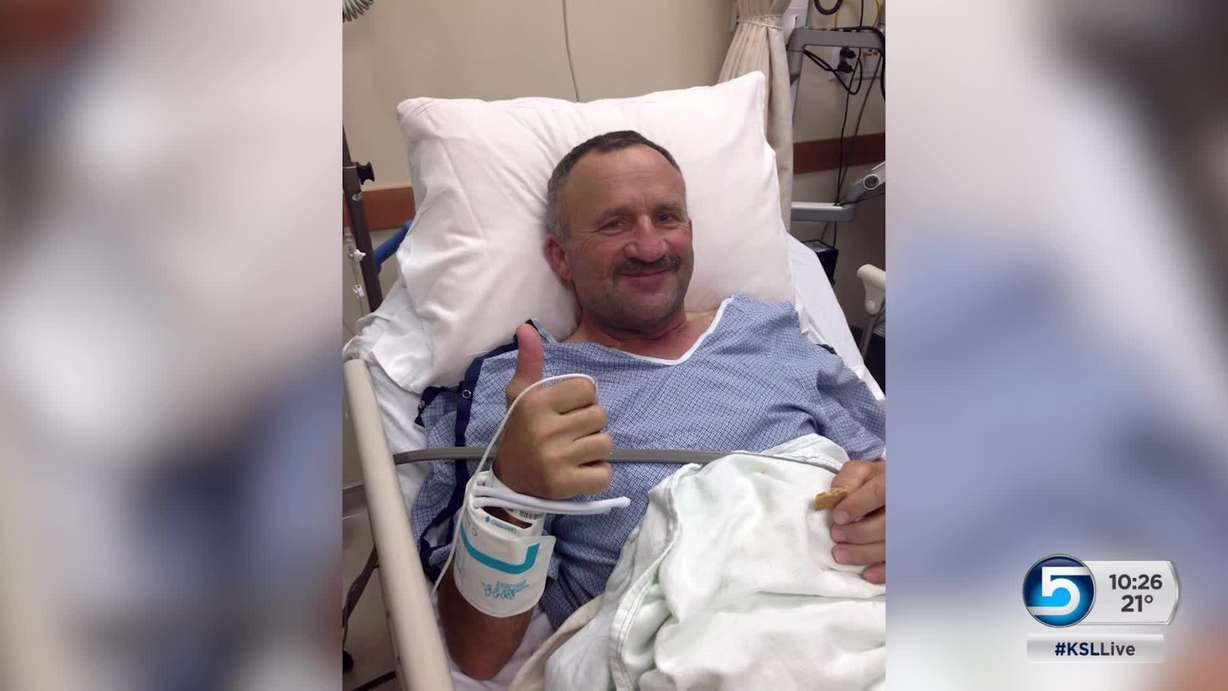 The family will host a fundraiser on New Year's Eve at the Heber City Indoor Rodeo Arena.
There is no charge to attend the event, but the family has set up a bucket drop for any donations of any amount to help Lewis Feild and other cancer patients in their recovery. Interested cowboys can enroll in a team roping competition that starts at 9 a.m. Thursday with a $300 single-entry fee. Dinner will start at 5:30 p.m., followed by a live and silent auction at 7 p.m.
"My family is very strong, and he's going to beat this," Kaycee Feild said. "We're going to keep him positive, keep him going and he's going to beat this.
"The man he was outside of the arena is more who I want to be like than the cowboy. The family man is more of what I idolize and try to be like."
The event is part of Buck Cancer, a foundation set up to help cowboys like Lewis in their struggles.
"We have hopes that Buck Cancer will carry on as a way to give relief to families who have received unfortunate diagnoses such as that which the Feild family has received," the group wrote on its website. "Our hopes for Buck Cancer is to provide financial assistance to families in their time of need, that their focus can be on healing and support and less on the financial aspects that unfortunately come along with these types of diagnoses."
Find additional information on the group's website, buckcancers.com, or on their Facebook page.
×
Related links
Related stories
Most recent Utah stories