Estimated read time: 3-4 minutes
This archived news story is available only for your personal, non-commercial use. Information in the story may be outdated or superseded by additional information. Reading or replaying the story in its archived form does not constitute a republication of the story.
OGDEN — If we're not careful, the holidays can become a conglomeration of numbers.
We worry about how many shopping days we have until Christmas comes, fret over the dollar amount left in our budgets and concern ourselves with how many gifts that still need to be gingerly wrapped and placed under the tree.
We check holiday activities off our lists, open all 25 doors of our advent calendars and count down the days until St. Nick flies his nine reindeer overhead.
This Christmas season was about a different set of numbers in northern Utah, where eight stylists spent four hours donating over 100 haircuts and 250 meals to homeless men, women and children at the Ogden Rescue Mission.
In an event spearheaded by Ave. Salon'sMandie Barnes, stylists from Ogden to Lehi spent a busy December donating their time and talents to people in need.
"I wanted to do it around Christmastime because I thought this … the reason for the season," Barnes said in a touching video that captured the afternoon.
"It's pretty cool because people pay a lot of money to get their hair cut from all of these stylists," Barnes said, "and they're just doing free cuts today."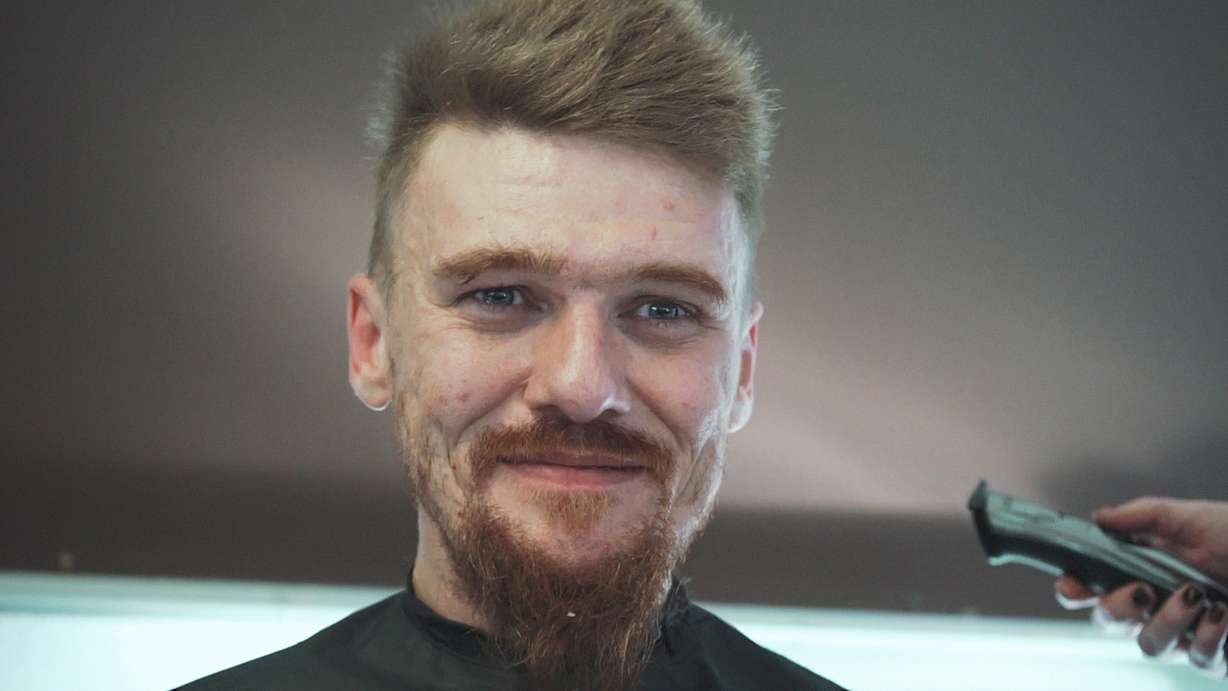 "It means a lot to me," said Mike Lee, a man who enjoyed the services provided by Barnes and company. "I'm respectable again, you know?"
"As a homeless person, it's nice to have a lady mess with my hair," another man said. "It makes me feel human again. It's awesome."
The Ogden community rallied together to make the day possible with food donated by nearby Chick-fil-A, Texas Roadhouse, Hug-Hes Cafe and Great Harvest. Hair supplies were provided to the stylists by Ogden Beauty. Socks and gloves were also made available to those in need.
In an Instagram post after the event, Barnes wrote, "My heart is overflowing! Sometimes we need to forget what we want and appreciate what we have."
"What an amazing opportunity and such a humbling experience it was to serve and give free haircuts to the homeless this past weekend," posted Karlie Stratford, another stylist who participated in the services. "My heart is full. We are incredibly blessed with so many things in our lives and it was the least we could do to help out the people in our own community who need it so much."
Speaking of numbers, the video capturing Saturday's proceedings, made by local production company Circa3, gained traction immediately after being posted to Facebook Tuesday and garnered more than 30,000 views in under 24 hours.
The Ogden Rescue Mission is a nonprofit organization that provides homeless services, addiction counseling and health amenities to those in need in the Ogden area. For more information on making donations directly to the mission, you can visit its website.
Barnes said she and other volunteers are already planning next year's event.
Submit your local videos

Do you have a video featuring Utah people, places or events? Send them to atreasure@ksl.com.
×
Photos
Most recent Utah stories