Estimated read time: 1-2 minutes
This archived news story is available only for your personal, non-commercial use. Information in the story may be outdated or superseded by additional information. Reading or replaying the story in its archived form does not constitute a republication of the story.
Three men and a juvenile were arrested in connection with a credit union robbery and standoff.
Jonathan Bizzle was recently on the Metro Gang Unit's Most-Wanted list. Police say his most recent crime was robbing a West Valley credit union; and a couple weeks ago, a Bluffdale man said Bizzle beat and virtually stripped him outside Bingham High School.
Three weeks ago, Alex Hansen was beaten unconscious. He says two girls lured him and his friend to Bingham High School. When they left, Hansen says a group of guys pulled up, including a former co-worker, Jonathan Bizzle, who apparently had a score to settle.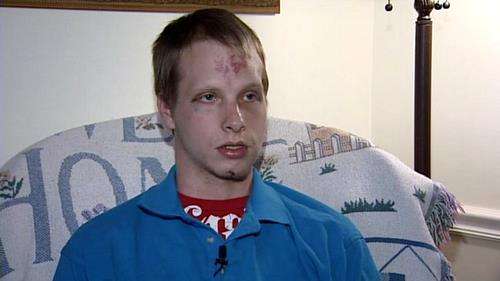 Hansen said, "He was the first one who came up and hit me. He came up from behind, started hitting me in the head, and that's when they said to close my eyes or they would shoot me, so I closed my eyes."
Then yesterday afternoon, Premier Services Credit Union in West Valley City was robbed at gunpoint. West Valley City police believe Bizzle was one of the armed robbers. An employee at the chiropractor's office next door saw the crime go down and called 911. The employee took down the license plate number of the getaway car. That description led police to a house near 3600 South and 4800 West.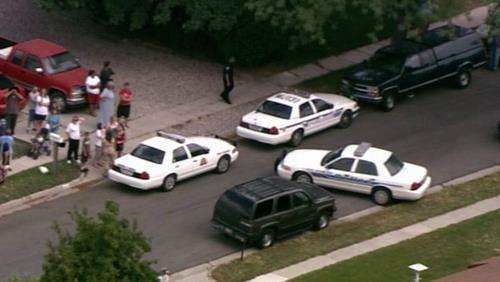 When the getaway car pulled up, officers arrested Jonathan Bizzle. Hansen said, "I'm so happy he finally got caught."
Police also arrested 18-year-old Corey Morison, 58-year-old George Dumas and a juvenile. Police also seized cash and guns from the car the three were in.
Police say some of the individuals planned out the robbery, and others carried it out.
E-mail: gkennedy@ksl.com
×
Related links
Most recent Utah stories