Estimated read time: 7-8 minutes
This archived news story is available only for your personal, non-commercial use. Information in the story may be outdated or superseded by additional information. Reading or replaying the story in its archived form does not constitute a republication of the story.
SALT LAKE CITY — In advance of the 26th annual Utah State Bar's Food and Clothing Drive, the event's longtime chairman, Leonard Burningham, decided to hit the streets to do a little research.
The day before Thanksgiving, Burningham donned gloves, a warm fleece jacket and long johns under his clothes and took a long walk from his home in Sugar House to the Pioneer Park neighborhood, to stay the night on the streets of Salt Lake City.
As groups in Salt Lake City and Salt Lake County have devoted nearly a year to studying homelessness this past year, Burningham said he had heard and read a lot about drug dealing, deteriorating conditions and tensions between people on the street and area businesses.
Burningham, a securities attorney who has volunteered with Jennie Dudley's Eagle Ranch Ministries' weekly Sunday brunch under the 500 South viaduct for decades, wanted to see conditions for himself.
"I've always had an interest in homeless people, and I made up my mind after I read a few of those articles that it was just a drug-ridden area. That's all you ever read about it. Since I hadn't had the experience myself, I thought they were up in the night, but I couldn't say for sure," he said.
His other motivation was to drum up support for the bar's annual Food and Clothing Drive, to be conducted from 7 a.m. to 6 p.m. Friday at the Law and Justice Center, 645 S. 200 East. The public is invited to give.
This year's drive will benefit Rescue Mission of Salt Lake, the YWCA of Utah's Women in Jeopardy Shelter Program and Jennie Dudley's Eagle Ranch Ministries.
To prepare, Burningham grew out his beard for three weeks.
"I did not bathe for the final two days and used the long johns I had skied in the previous weekend. I also used other clothing that I had previously worn and that had not been washed with a detergent," he wrote in his first-person account of his experience published on the Utah State Bar website.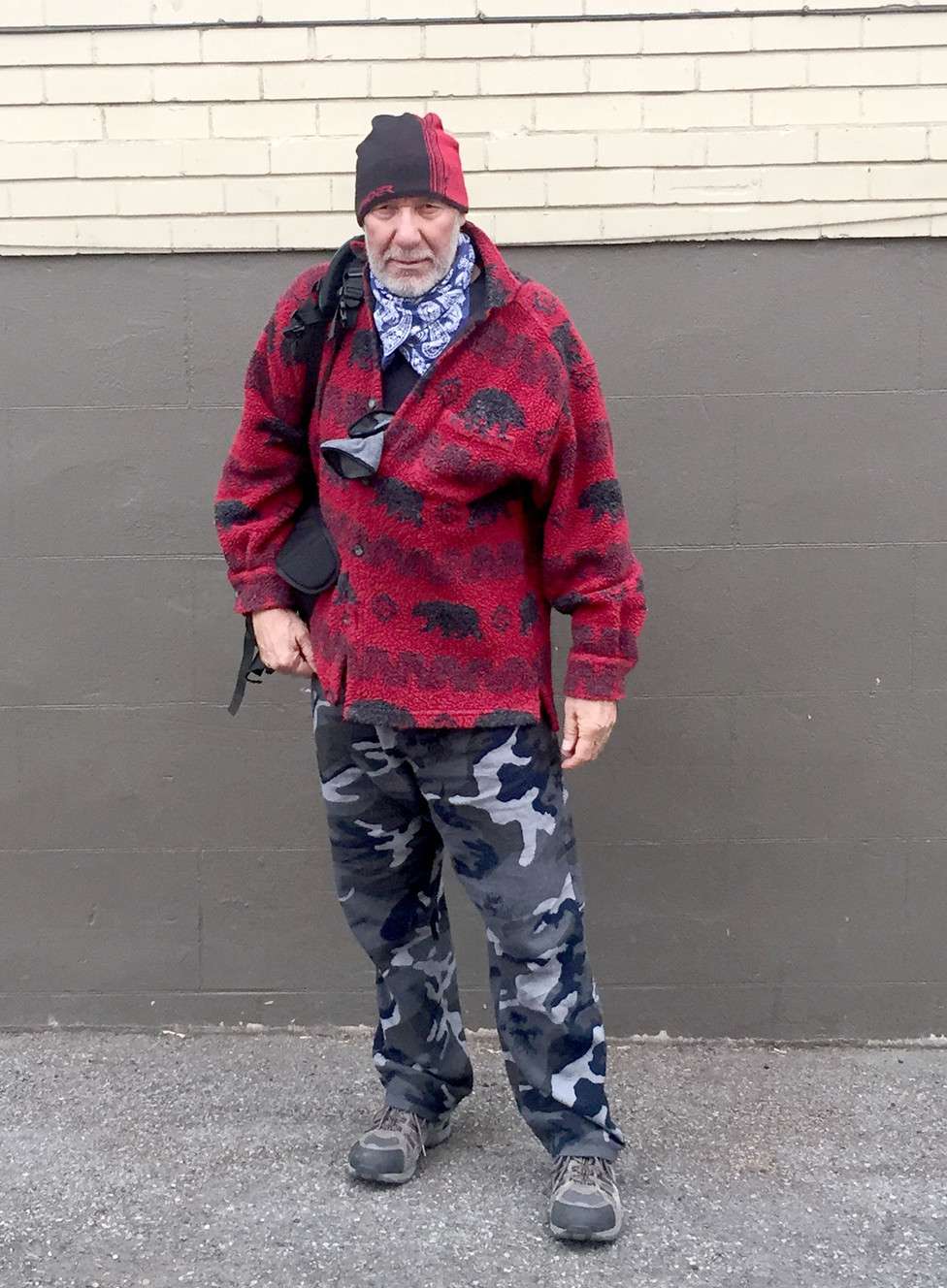 In his backpack, he carried a warm wool blanket, some dental floss ("If I got something stuck in my teeth I knew it would drive me crazy"), a couple of antacid tablets and a miniature bottle of Tabasco sauce.
"During the evening and into the night, I walked to and from these shelters and the Rescue Mission and ventured along 100 South to 500 South and as far into the city as State Street, and in and out of Pioneer Park," he wrote.
What he found was a lot of cold and lonely people. Many of them were young men, a bit younger than his eldest son.
He witnessed one drug deal on Rio Grande Street. The seller drove a newer model black SUV. He followed the buyer on foot downtown, surmising that neither man had any connection to the shelter, he said.
"It got colder and colder; and at one point, I found an 18-inch strip of dry ground under an awning at the corner of 400 West and 200 South where I was out of the wind and rain and just watched people walk by or those who had gathered on the north end of St. Vincent de Paul (Dining hall). No one bothered anyone else, or for that matter, even looked at those exiting their work places along 400 West," he wrote.
"There were a lot of young people, from the ages of about 19-23, all only dressed in sweatshirts with hoodies. No one really had the type of clothing that was necessary for the weather, and it was clear, wherever I went, that those outside were very cold."
His hours on the street were instructive with respect to practical matters such as how to stay dry, where to find shelter, where to get something to eat and use the restroom.
"I was denied the use of restrooms in two public places and I was required to leave my pack outside at another, even though I was trying to buy a cup of hot chocolate with the $3 I had brought with me," he wrote.
His first stop was the Rescue Mission of Salt Lake.
"There were only a few people standing outside, and there were a few covered in blankets under the front staircase. I walked in and was greeted directly and asked if I could stay the night if I had no place to sleep. I was told that I could and that registration was from 5:50 p.m. to 6 p.m. It was about 4 p.m. when I arrived, though I had no intention of taking someone's bed," he said.
But if he had, the nearly two hour wait to get back inside seemed endless. He tried to fill the time walking in the neighborhood, traveling as far east as State Street.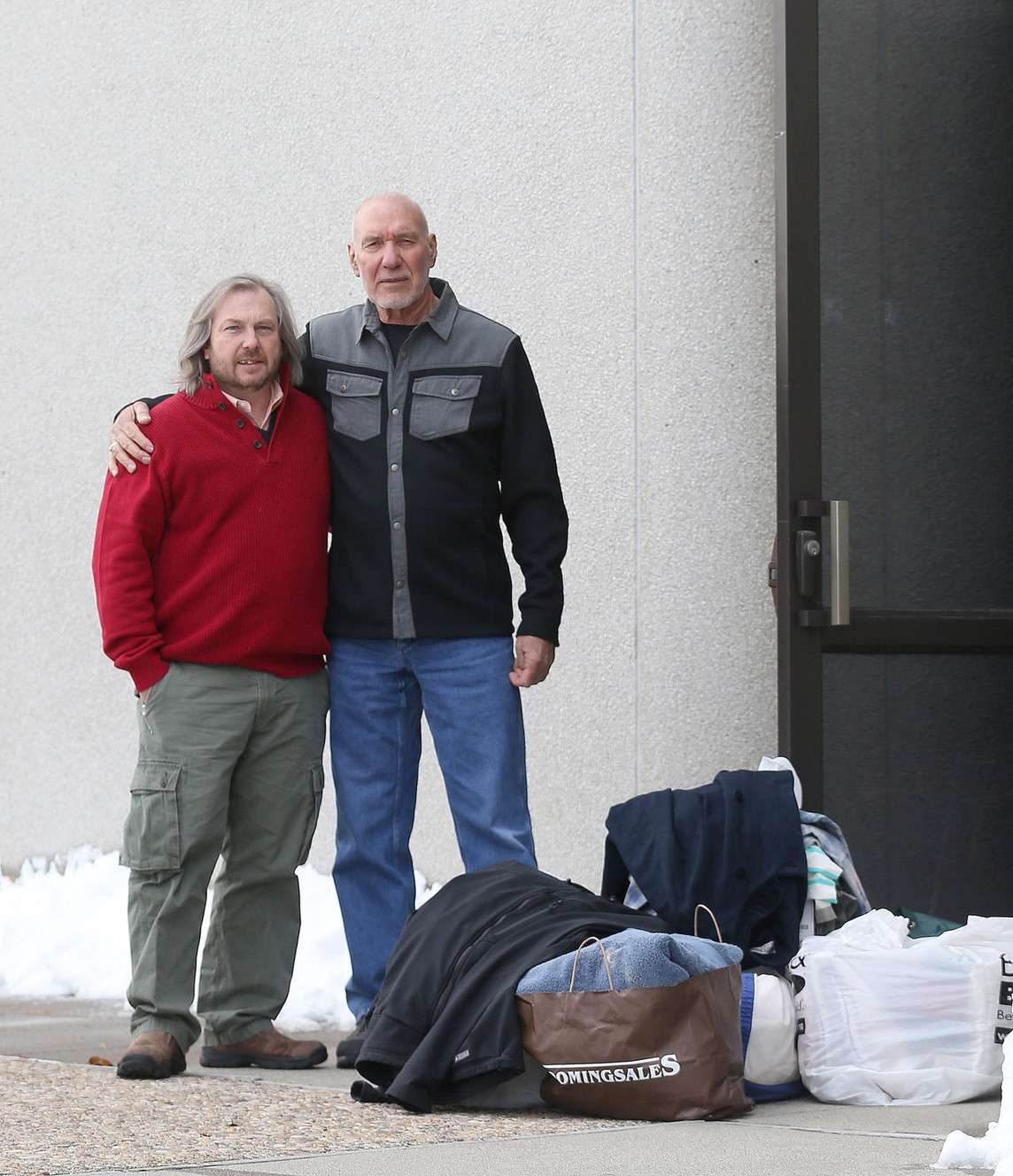 "After sitting around and walking for what seemed like hours, I went back to the Rescue Mission, only to find that it was not even 5:30 p.m. The boredom was the worst, and thinking about that and that even if some of these people found a place to sleep out of the cold, they would be in the cold for the better part of 18 hours a day," Burningham wrote.
Burningham said he thought a lot about the wool blanket in his backpack and the many people he saw during the day and night who looked cold. When he saw a small group of people on the street he had seen earlier in the evening, he realized a young child was with them. He guessed the girl was about 6 years old.
"I walked a little further, removed the blanket from my pack and took it over and offered it to the man with the child, saying, 'You can use this more than I can.' I had to talk him into taking it. He told me that I needed it," he wrote.
Burningham is fit and well over 6 feet tall, but he was still unsure what he might encounter on the streets. He said he experienced "a sense of camaraderie with those on the street. I don't recall when I have ever felt more relaxed and at ease.
"I'm telling you. I walked 18 miles. Sure, 10 of it was from home and back. I went in and out of every side street. I didn't bat an eye about it, and I wasn't concerned about my safety. I just didn't see it," he said.
Everywhere he went, he saw people who were trying their best to stay warm and keep up their spirits. He observed a number of women stopped near Pioneer Park talking to homeless people offering them blankets and cash.
"I was offered half of a pizza by a very nice woman passenger in a car that had stopped at the light near Pioneer Park. I gave that to two persons under blankets in the park, who offered to share what they had, too," he said.
The vast majority of people Burningham met were "just people down on their luck. They're very cold and they're bored," he said.
Their needs are real, Burningham said, something he thinks about each time he volunteers with Eagle Ranch Ministries' weekly brunch and each year as he and a host of volunteers prepare for the annual Food and Clothing Drive.
Burningham's father worked with hands to make a living. He died when Burningham was a teenager so he was raised by a single mom who worked in the food service industry. He is the only child in his family who attended college, let alone earn a law degree.
"I've used it the best I can," he said. "Where I can help, I help."
Over the years, the drive has become a family affair, with his own family taking part. Friends, acquaintances and other attorneys have participated for years, many of them with their children in tow. Burningham said one of the most satisfying aspects of the event is watching people return year after year.
"I've watched their kids grow up," he said.
This year, after spending Thankgiving eve and Thanksgiving morning on the streets of Salt Lake City, Burningham said he approaches the Food and Clothing Drive with a renewed purpose, and he encourages all who can to give.
"For those who give, you get more than you give," he said.
×
Photos
Related links
Most recent Utah stories