Estimated read time: 4-5 minutes
This archived news story is available only for your personal, non-commercial use. Information in the story may be outdated or superseded by additional information. Reading or replaying the story in its archived form does not constitute a republication of the story.
LAS VEGAS — BYU football player Michael Wadsworth's path to Provo was a bit circuitous.
The senior safety moved to the Las Vegas area with his family before starting high school, and Wadsworth played four years at Silverado High before signing with Hawaii after serving a two-year LDS Church mission in England.
But after 13 games as a freshman in 2009 — most of his time spent on special teams — Wadsworth transferred to BYU and worked his way to becoming an every-game starter following a standout performance against Nebraska in the season opener.
And his career will finish where it began, in Vegas, where the Cougars play rival Utah in the Royal Purple Las Vegas Bowl on Saturday (1:30 p.m. MST).
But he wouldn't have it any other way.
"I'm really excited for it," said Wadsworth, whose family currently lives in Utah. "It's super close, so all the family can drive from Utah, too, back to the old stomping games. It will be fun.
"I couldn't ask for a better place to play or a better team to play. I'm really excited for the game."
Of course, Wadsworth didn't have a bad situation going into his senior year — assuming the Cougars (9-3) made a bowl game. BYU was contracted with both the Las Vegas Bowl and the Hawaii Bowl, and a chance to return to Aloha Stadium would have also sat well for the one-time Rainbow Warrior and Skyhawk.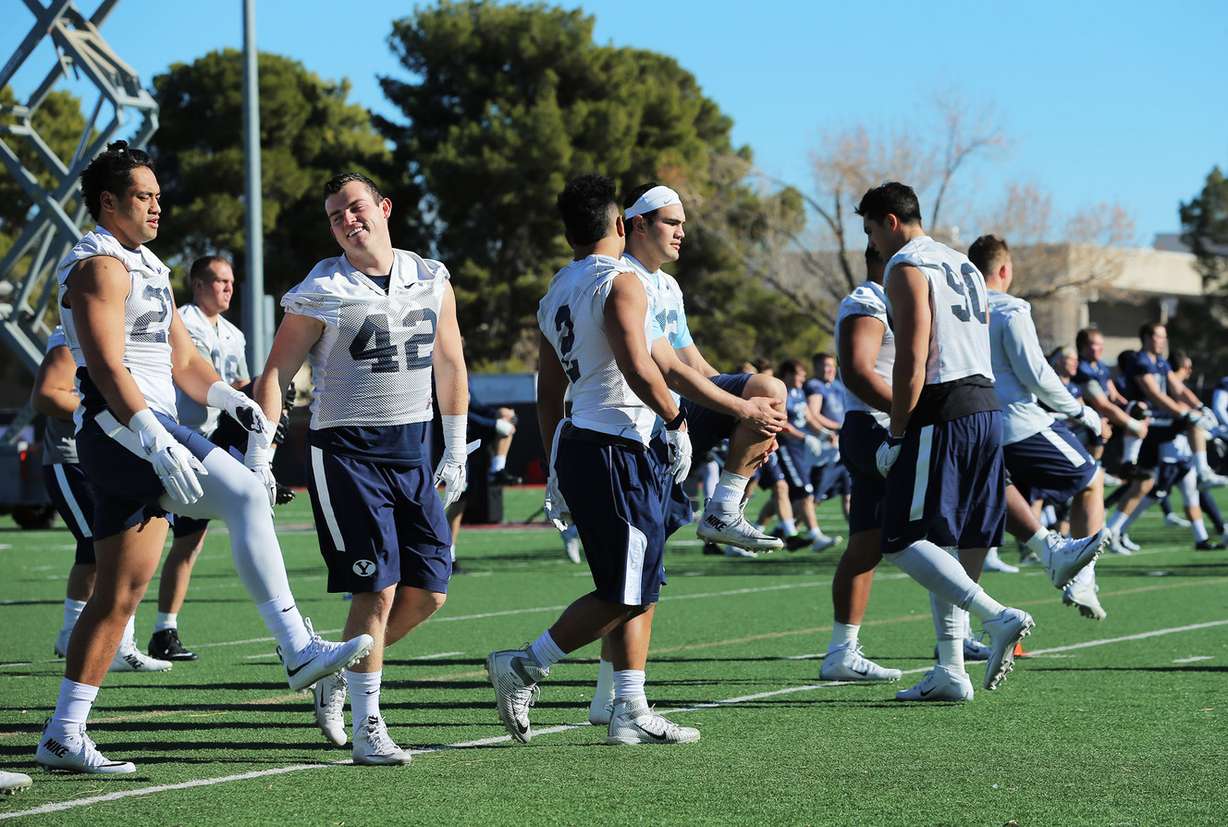 "When we knew it was Vegas or Hawaii, I knew that either way it was a win-win for me," Wadsworth said. "It will be full circle here, where I started my high school ball. But either way, I was going back to a place I love and have a lot of fond memories.
"When we found out it was Vegas, I was excited to come back and see old high school friends, my high school coach. It will be fun."
Wadsworth leads the team with 71 total tackles, adding 2.5 tackles for loss in a season when he wasn't sure he would be a starter. But he took advantage of the opener against the Huskers and became the player whom coach Bronco Mendenhall describes as the team's best tackler.
"We needed a player to step up against Nebraska that would tackle, and when we put him in we were all of a sudden tackling," Mendenhall said. "We traced it back to who it was, and it was him. He hasn't looked back since."
Wadsworth, a native of Orem, and fellow defensive back Kai Nacua both grew up in Henderson, Nevada and took different routes to BYU. But both are excited to return home. When the Cougars were announced as the draw for Las Vegas for the first time in five years, Nacua's cell phone was bombarded with texts.
"There was a lot of family out here hitting me up for tickets, and some coaches, some friends, people from church," Nacua said as BYU opened practice Wednesday at UNLV's Rebel Park. "But I only got six, and I tried to get more. I still have to let people know if I can get more or not; it's kind of rough."
A former quarterback at Liberty High School, Mendenhall said Nacua was among the best athletes on the team — "and maybe the best at BYU." The junior safety committed to BYU early in his high school career and maintained his resolve to attend the church-sponsored school over offers from San Diego State, Nevada and UNLV.
Nacua has totaled 58 tackles with one tackle for loss and six interceptions, including two pick-sixes in his first full season as a full-time starter.
He, too, didn't see a downside to the Cougars' bowl situation — but he's glad to be home for the week.
"A lot of people asked me about going to Vegas over Hawaii. It wasn't too much of a big deal for me," Nacua said. "I always would've loved to come back and play in front of the hometown. But if we had gone to Hawaii, that wouldn't be a disappointment either."
Facing Utah (9-3) is an added bonus.
"We lost my freshman year against them, and it will be good to redeem ourselves," Nacua said.
×
Photos
Related stories
Most recent Utah stories