Estimated read time: 2-3 minutes
This archived news story is available only for your personal, non-commercial use. Information in the story may be outdated or superseded by additional information. Reading or replaying the story in its archived form does not constitute a republication of the story.
OREM — Do you like to fall asleep while watching TV, but regret the decision in the morning?
A new device developed by Orem-based Saffron aims to help improve people's quality of sleep while still letting them watch their shows right up until their eyes close. The trick is that the Drift TV box gradually removes disruptive blue light from the screen.
"As the name implies it sort of drifts," said senior product manager Derek Wise. "It takes out the light over an hour so it's not a sudden change."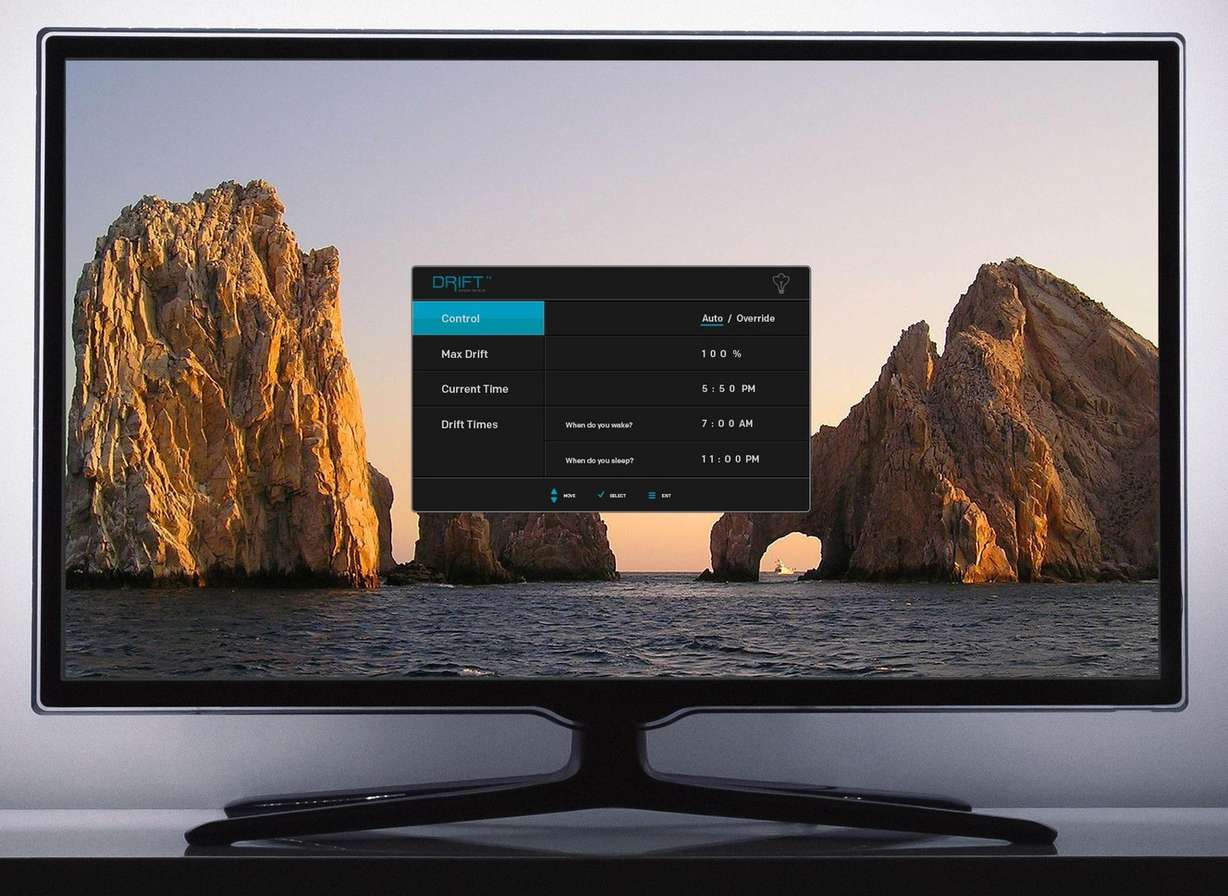 Several studies have suggested that blue wavelengths from TVs, smartphones and other devices confuse the body's biological clock and negatively impact the sleep cycle. Members of the Saffron team said they noticed there were a bunch of apps popping up to help remove the blue light from phones and computer screens, but wondered why there wasn't a device for TVs.
The Drift box connects TVs and other devices, like a Blu-ray player, with an HDMI cord. It can be controlled using an on-screen display, which lets users determine how much blue light they would like to have removed. The Drift can also be set to a schedule with designated wake up and sleep times.
"It matches your own sleep schedule and keeps you in line," Wise said.
This isn't the first sleep aid Saffron has created. The company got its start with lightbulbs that slowly fade from light to dark over 37 minutes to mimic the setting sun. The idea came to CEO Preston Wily when he noticed how much better his daughter slept after falling asleep to natural light as the sun went down.
The company is hoping Drift TV will help even more people get a good night's rest. It is expected to be ready for shipping in early 2016. The price has not yet been listed.
"We've gotten a lot of good feedback," said Saffron team member Steven Galorath. "People are saying 'Oh my gosh, I love to fall asleep watching TV, or I play video games right before bed, and I know it hurts my sleep but I don't care enough to stop watching before bed. With this device now I can get better sleep.'"
×
Photos
Related links
Most recent Utah stories