Estimated read time: 3-4 minutes
This archived news story is available only for your personal, non-commercial use. Information in the story may be outdated or superseded by additional information. Reading or replaying the story in its archived form does not constitute a republication of the story.
This story is sponsored by Utah.com. Everything from hiking to camping to touring the national parks, Utah.com has everything on where to go and what do to in Utah.
Instead of watching winter through a window, it's the perfect time to bundle up and embrace the frosty air. Snuggling under a quilt with the heat turned up certainly has its place, but throwing off that blanket to run outside and construct anything imaginable from snow is a blast and makes the cold temperatures worth it.
Utah is no shrinking violet when it comes to erecting snow formations, large and small, including snow women, snow men, snow animals, snow objects, snow patterns and snow on (pun intended).
Here are 9 entertaining photos of snow creations from around the state to inspire your snowy designs.
1. This 30-foot snowy Brigham Young University fan was impossible to miss in the front yard of an Orem home, as pictured on michaeldleavitt.com. The snowy sports enthusiast towered over the rooftops and had a colorful smile for passersby.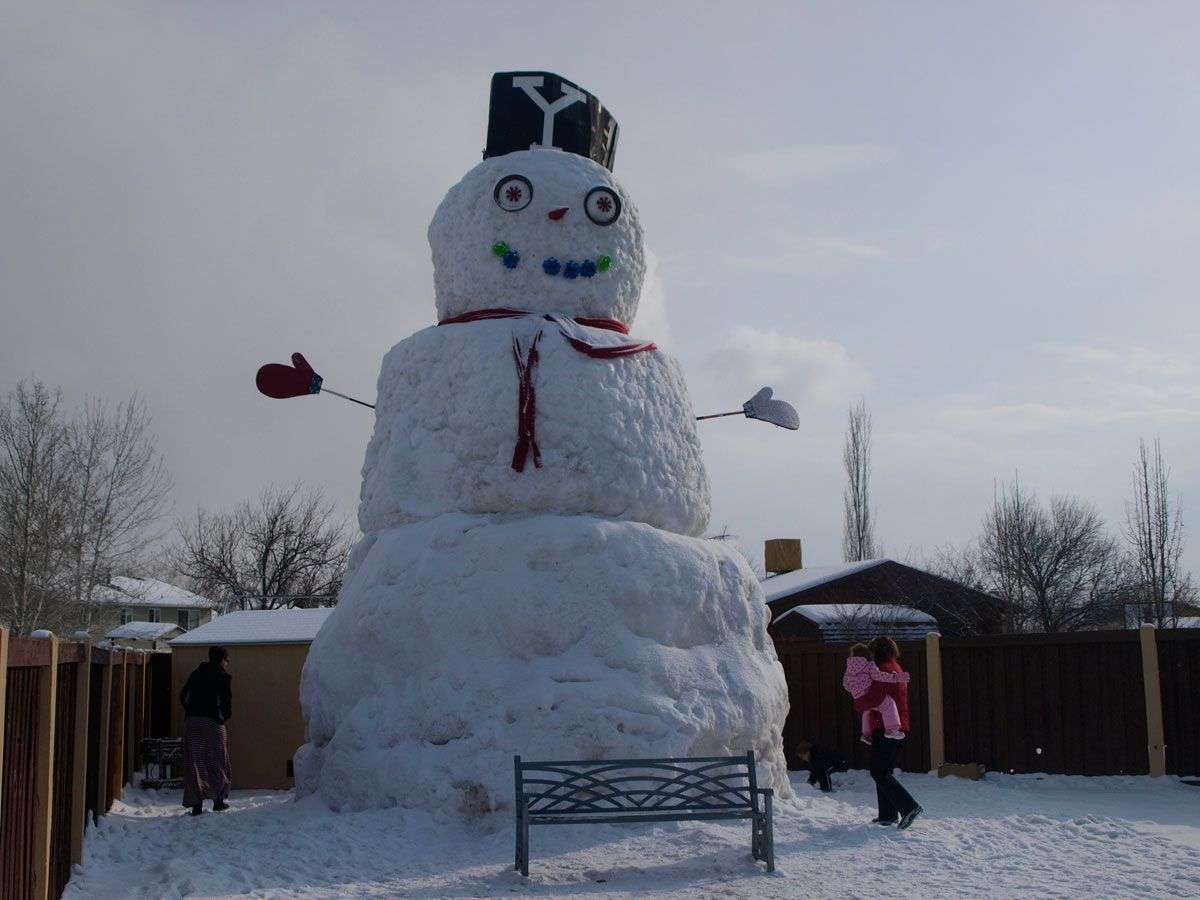 2. In an effort to rebuff the typical neighborhood snow creature, this serene dragon gives a new take, as illustrated in a photo submission to KSL. The dragon looks of the friendly ilk as it relaxes in this festive front yard.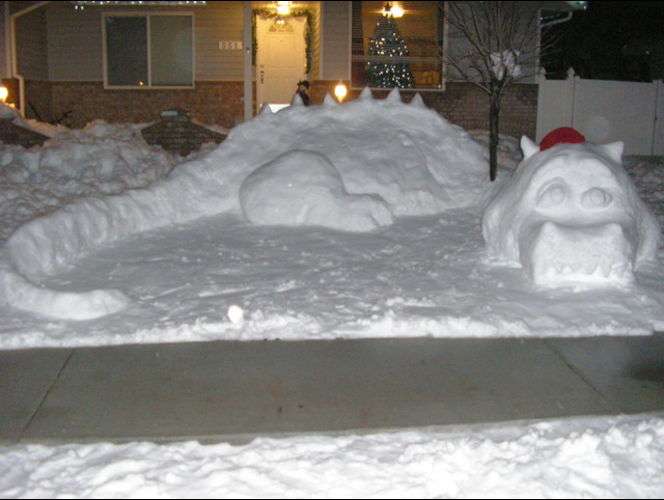 3. Hundreds of Utahns broke a world record when they built over 1,000 snow people, as described in this KSL story. Not only did each one feature a delicious carrot nose and cookie eyes, but it also was worth a donation to a good cause.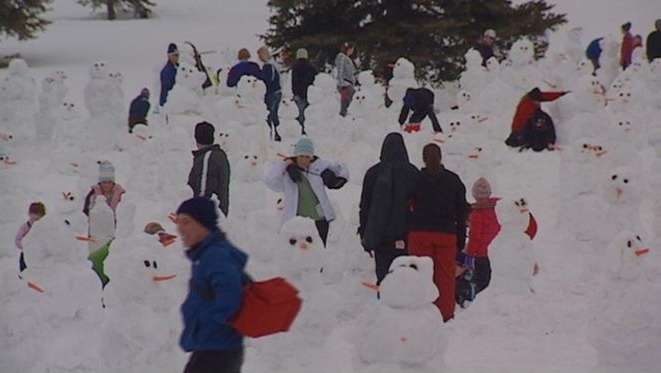 4. British artist Simon Beck chose Powder Mountain to make his United States debut with a piece of snow art made with nothing more than snowshoes, according to The Creators Project. It was an impressive feat, what with the beautiful geometric design inspiring awe from above and below.
5. One Springville artist doesn't let monochromatic snow stop him as shown in these Daily Herald stories featuring a colorful Grinch and group of Smurfs. Jerry Gardner uses snow and spray paint to create sculptures in front of his home and around town, according to the news stories.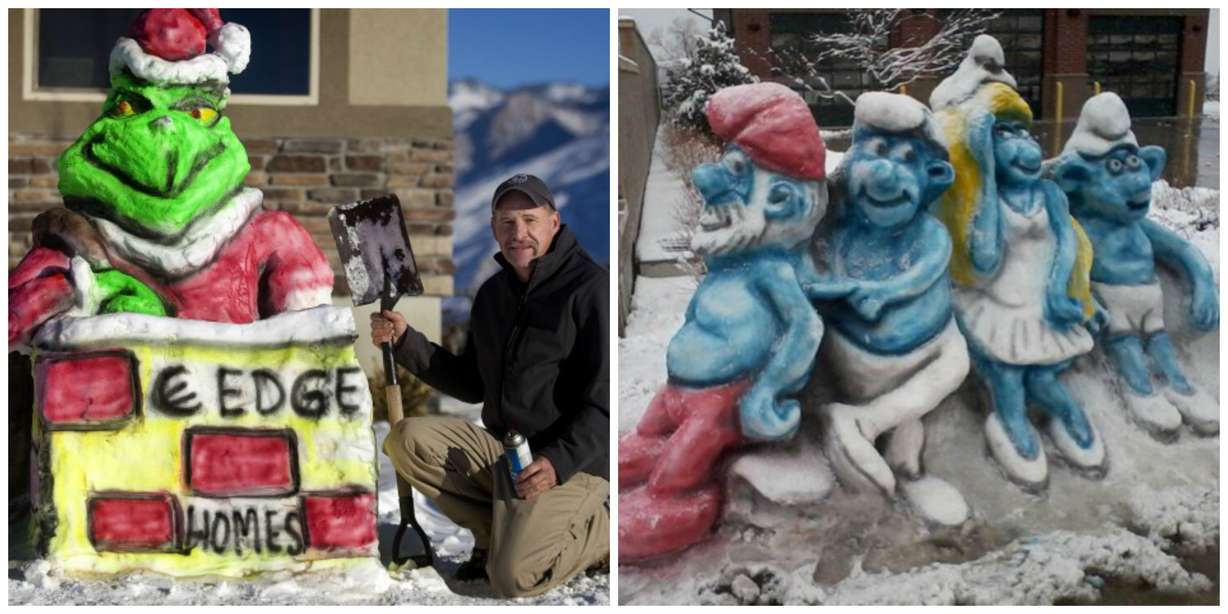 6. Ninja Turtle fans will get a kick out of the foursome iconized in snow in Springville and posted to Panoramio by user yanzzee. In a well-crafted sculpture of which Master Splinter would be proud, the turtles look ready to take on the world, or at least a pizza.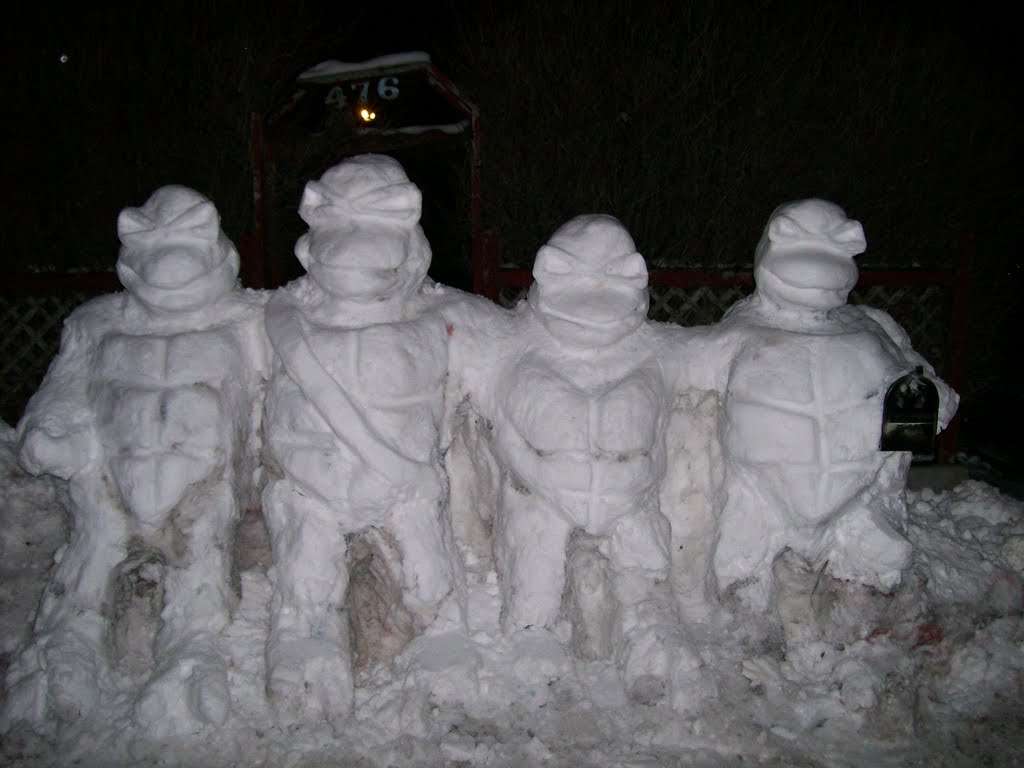 7. For those days when relaxing in the snow is the only way to go, this furniture does the trick. Shown with a Utah resident chilling on the temporary love seat, this snowy seat brings the indoors out — as long as those relaxing on it stay dressed for outside.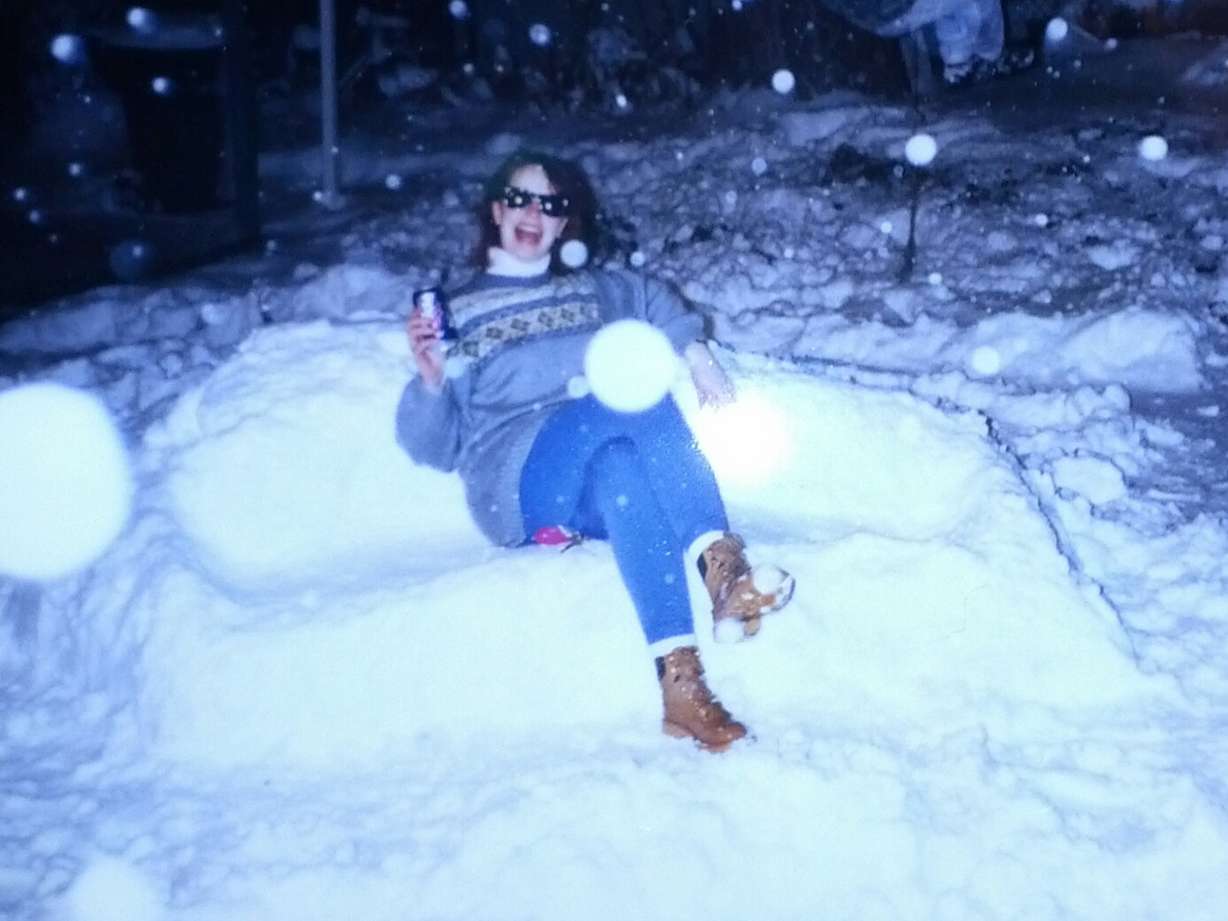 8. How low can snow go? In this photo submitted to KSL, it's a party of one for this snowy celebrant bent over backward to make its way under the limbo pole.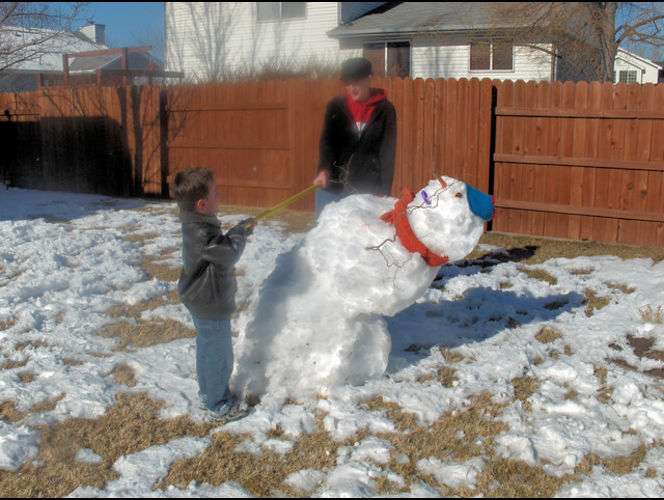 9. Although it relied on artificial snow, a Utah Highway Patrol display took a lighthearted approach to reminding holiday drivers to avoid driving after drinking alcohol to help everyone have a safe season as shown in this Deseret News story. The fake snowy accident was both educational and a crowd-pleaser.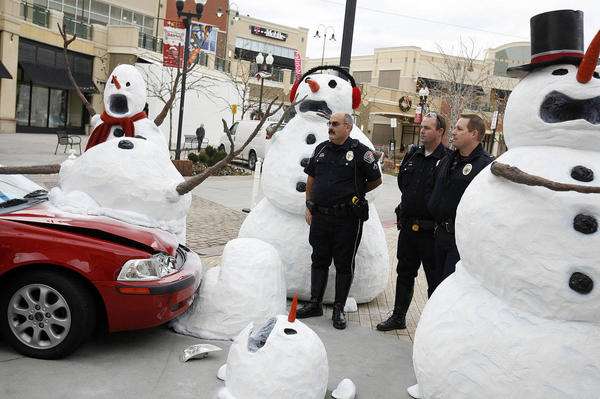 For all things Utah, visit Utah.com.
×
Most recent Utah stories