Estimated read time: 5-6 minutes
This archived news story is available only for your personal, non-commercial use. Information in the story may be outdated or superseded by additional information. Reading or replaying the story in its archived form does not constitute a republication of the story.
This story is sponsored by Ogden Clinic. We are a group of people who care deeply about delivering quality medical care to our neighbors.
The holiday season is here, which means we are thrown into the bright whirl of gift giving. But new smartphones and laptops for kids are bringing concerns this year about the effect these electronics are having on them.
"Most kids have been exposed to and have begun to utilize electronics by the time they reach kindergarten," said Dr. Daniel Broadbent, a family practice physician at Ogden Clinic. "Rarely do you find a child that hasn't been exposed to some sort of electronics before leaving elementary school."
Children's brains are especially susceptible to the effects of electronics because they are in the early developmental stages. Broadbent points to studies that show how excessive media use in children can lead to problems such as:
Sleeping disorders
Depression and anxiety
Attention defects
Behavioral problems
Weight gain
Headaches and neck pain
Sleeping disorders
Light from an electronic screen can mimic daylight, causing the body to suppress melatonin, the natural sleep signal released by darkness, by several hours. This disrupts body's natural sleep cycle. The increase in high arousal from electronics doesn't allow a deep sleep, which is how people heal and recover from the day.
Depression and anxiety
Broadbent believes since the introduction of social media, electronics have caused numerous negative effects on children. He points to the enormous amount of peer pressure created as children watch their friends post online and compare themselves. Broadbent cites cyber-bullying as another part of the problem because it can have "catastrophic negative effects like suicide."
According to Broadbent, depression and anxiety have been linked to excessive usage of electronics and social media. Along with thoughts of suicide and depression, he believes children have lost the ability to have meaningful face-to-face interaction with family and friends.
Attention defects
One of the reasons electronics are so addicting is that it plays on the reward system. Video games are especially prone to the release of dopamine, known as the feel good drug, by the way they exploit the reward system. The problem is that when the reward system is overused, more stimulation is needed to experience the same amount of pleasure. Dopamine is also critical for strong focus and motivation. The change video games cause can disrupt the ability to focus or be motivated.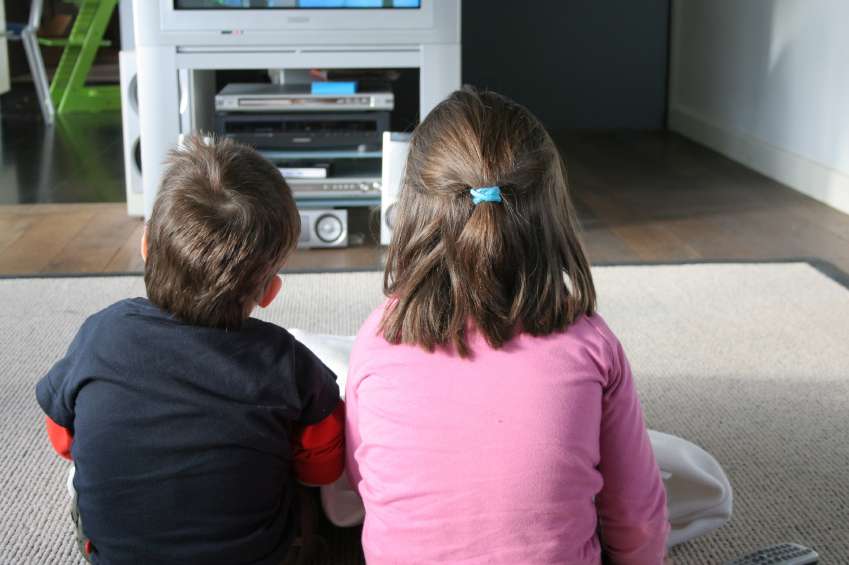 Behavioral problems
When attention suffers, so does the ability to process one's internal and external environment. This causes little tasks to become magnified into massive demands. At the same time, high visual and cognitive input from screens depletes mental energy. One of the body's natural ways to temporarily refill the low mental reserve is through anger. People are prone to aggressive behavior and meltdowns because it's the body's coping mechanism.
Weight gain
Broadbent acknowledges there are other factors that contribute to weight gain in children but says electronics are still at fault.
"The more a child is sitting and playing an electronic game, the less that child is out playing and exercising," said Broadbent. "Electronics can often promote a very sedentary lifestyle that eventually leads to weight gain."
Headaches and neck pain
"Many times, I have seen patients coming in with daily headaches attributed to excessive eye straining from electronics," Broadbent confirmed. In addition to headaches, he often sees patients with painful neck and back pain from those who are constantly hunched over electronic devices.
What you can do
Broadbent believes too often parents use electronics as of way of keeping their kids calm and happy.
"Often, parents will come into my office for appointments; they will pull out their phone and give it to their kids to keep them entertained," he said.
Broadbent can see where it has its place but when it happens routinely, children come to believe that the only way to be quiet is with an electronic device.
"Children have lost the ability to self-entertain or control their behaviors without an electronic device in their hands," says Broadbent.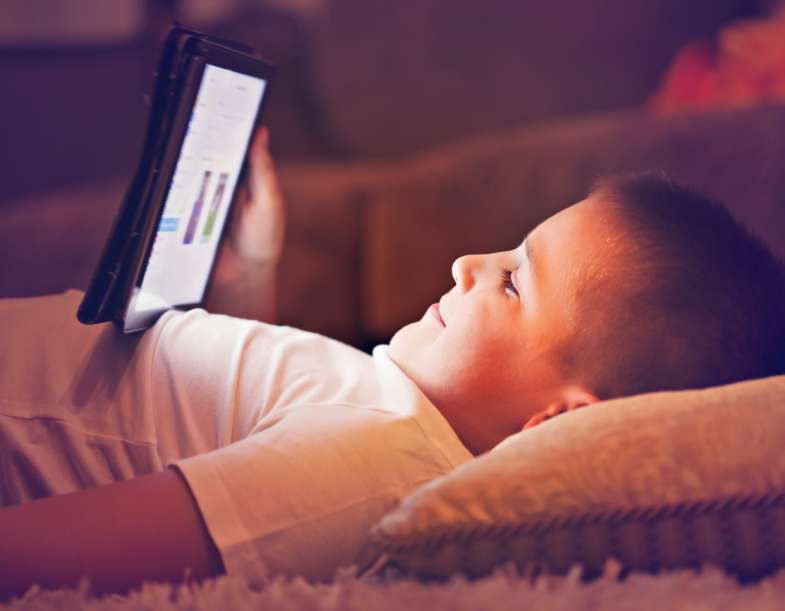 Electronics are not all bad. Dr. Broadbent agrees they have great benefits in helping with children's education.
"Using the internet can lead to a wealth of information that can be valuable in education. As schools add more electronics to their teaching criteria, the ability to use electronic devices will increase. Many of the newest electronic devices are marketed toward the younger generation because companies believe they will be the main consumers."
Broadbent offers some key advice on how he believes electronic devices should be handled.
"In a recent statement, the American Academy of Pediatrics recommended no more than two hours a day of media use for children. This includes time watching TV, surfing the internet, playing electronic games or other items involving a child and electronics."
According to Broadbent, it's when children go past these guidelines that the risks of problems begin. Warning signs of these problems include:
Fatigue (due to lack of sleep)
Inattention
Failing grades
Mood changes
Behavioral problems at school and home
Weight gain
Any of these problems should prompt parents to sit down and talk to their children.

"Parents should also routinely check and see how much time their children are spending with electronics and what types of media they are accessing," said Broadbent. "Many parents underestimate the amount of time their child spends with electronic devices."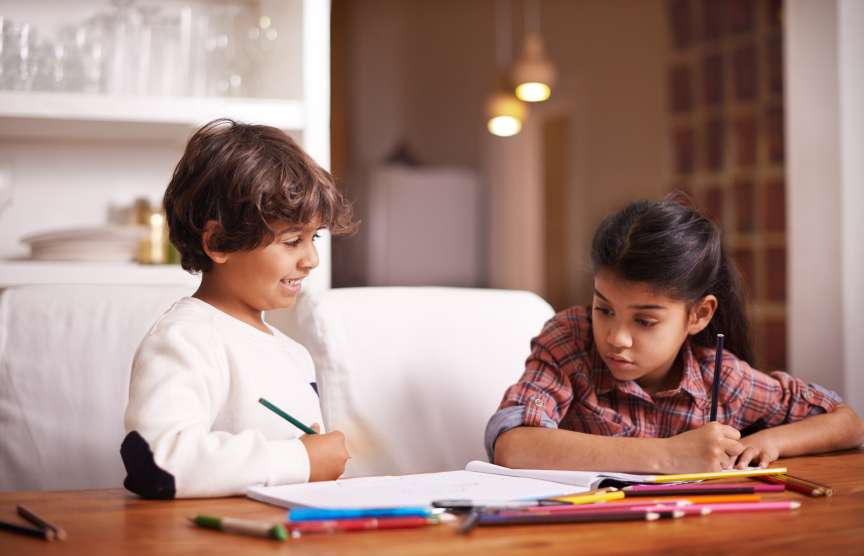 Broadbent gives three key recommendations to parents when dealing with child electronic use.
1. Set time limits. Children are often pleasure seeking creatures and they are not always in tune to the consequences of their actions.
2. Don't let a child have a TV, computer or similar electronic device in their room. It helps control time limits as well as the content of what children are viewing.
3. Encourage uplifting and educational programs when using various forms of electronics. This helps teach children and keeps the content healthy and appropriate.
Overall, when electronics and technology are used in the correct way, they can benefit a child. Parents and teachers need to be aware how to limit the use of electronics with children and make sure devices are being used properly, according to Broadbent.
For more tips on living better, visit Ogden Clinic.
×
Most recent Utah stories