Estimated read time: 2-3 minutes
This archived news story is available only for your personal, non-commercial use. Information in the story may be outdated or superseded by additional information. Reading or replaying the story in its archived form does not constitute a republication of the story.
SALT LAKE CITY —There is a growing movement to get more women and girls involved in the technology field. It's a goal that 16-year-old Kelsea Barker embraces. She built and launched her first app before her 16th birthday.
Barker said she has always thought building an app would be a challenging, fun activity. She created a game called Hue. It's available now in the Apple App Store and it had over one thousand downloads in just its first couple weeks.
The game starts out in black and white. You have a little ball that you have to drag around the screen collecting objects, all while trying to stay alive for a certain time limit. As the levels go along, you win back more colors while getting more time but the obstacles get harder as well. You win the game by winning back all the colors. Baker said it's addicting because it's so challenging.
Barker used a software called GameSalad to create the new world for her game.
"I started out just learning how to use that software," Barker said. "And then from there, I created by own graphics for my app then I just slowly started to develop it over time."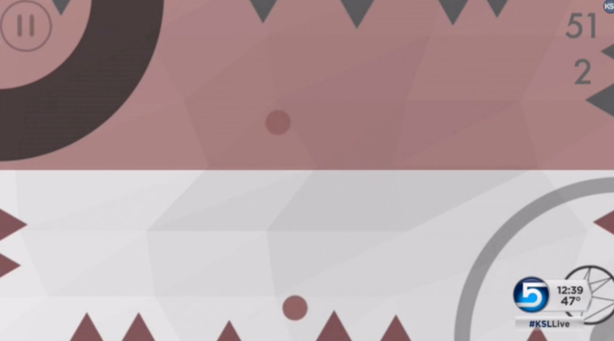 Barker first had the idea for Hue back in May and started working on it every day. She set the goal to finish it before her 16th birthday and made it. In the last month, she said she worked on the app for at least three hours each day. She said the time has all been worth it.
"The first time I downloaded my app onto my phone to test it for the first time, it was probably the best experience of my life," she said.
She also said it's really rewarding to hear the sound effects on her friends' and classmates' phones at her high school. Barker's goal is to help other teens and girls get involved.
"I want to be a motivation to the teens who want to be self employed," she said. "A lot of my friends, especially me, (are) super busy. High school is not easy and I do sports. A lot of times having a job on top of that is just really hard. I see my friends go into this mode of school, job, sleep, and there's really nothing more to their lives."
It doesn't just stop with high school. Barker has big plans for her future and has applied for several scholarships for girls involved with technology. She even hopes that Hue lays the foundation for her future career.
"It'll provide an opportunity if I ever have to provide with my future family," she said. "It'll be easier for a girl to get a job in coding than necessarily a man just because of how the world is today and the push for women to be in coding."
You can download Hue for Apple devices for free. Barker also hopes to make Hue available for Android devices.
×
Photos