Estimated read time: 2-3 minutes
This archived news story is available only for your personal, non-commercial use. Information in the story may be outdated or superseded by additional information. Reading or replaying the story in its archived form does not constitute a republication of the story.
Funeral services were held today for 7-year-old Maria Del Carmen Menchaca. She's the little girl who was shot and killed in a drive-by shooting on Sunday. She was caught in the middle of a gang-on-gang shooting.
Her family was in the front row listening to mass spoken in Spanish. Tomas Chino, father's co-worker, said, "If I lost my daughter, I think I'd lose my mind, and he still says, 'Thank you, thank you so much for coming.' That's what type of guy he is." Children watched as another child was laid to rest.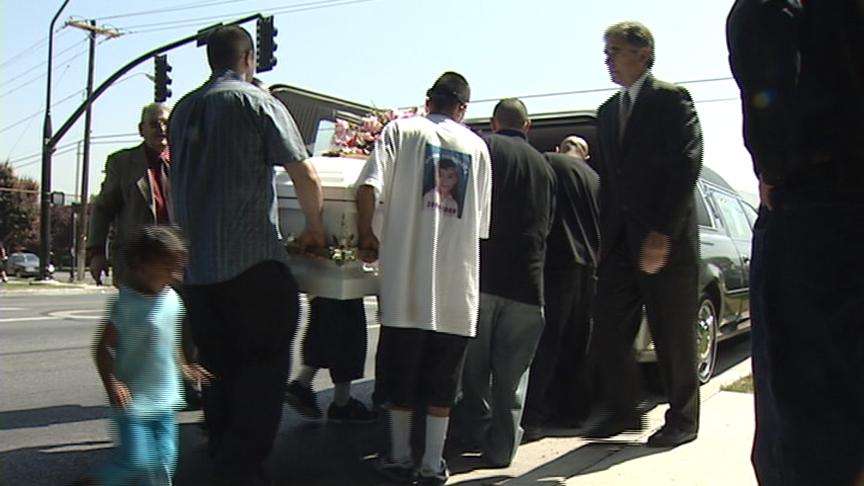 Then moments after the hour-long service, the casket emerged from the front of the church at 200 East and 900 South. Some of the pallbearers memorialized Maria on the back of their T-shirts.
She was playing in front of her Glendale home Sunday when four suspected gang members drove by in a black SUV, and one of them opened fire. They were targeting someone else but mistakenly shot and killed Maria.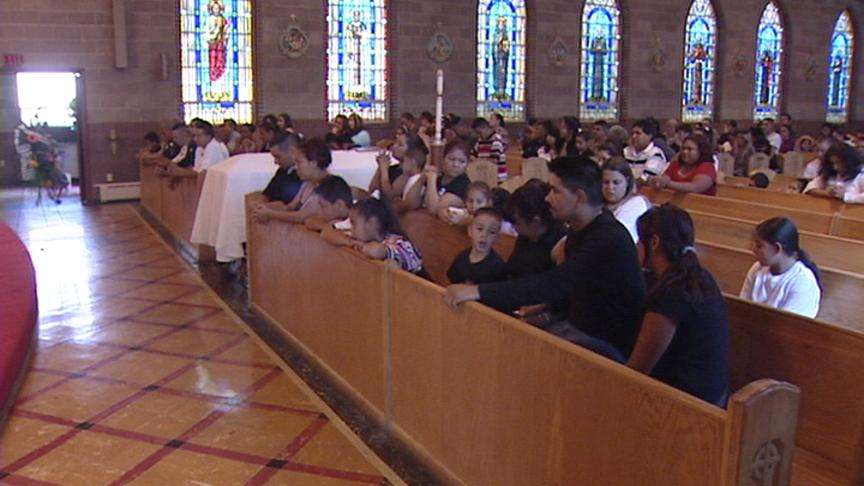 Arturo Rodriguez, a family friend, said, "You know little kids, they have their whole life to go forth, [and] someone just comes in cold blood and shoots them and kills them. That's just not right."
Maria's uncle, Raphael Menchaca, said through an interpreter that he hopes those responsible will spend the rest of their lives behind bars and that they will never get out of prison and do it again.
Four people have been arrested, three of them are 16-year-olds. According to jail documents, one of those teenagers pulled the trigger.
The District Attorney's Office began screening the case today and has to decide whether to charge the teens as adults.
Also arrested was 20-year-old Frank Benavidez. According to jail documents, he drove the SUV. It sounds like he was simply an accomplice, but legally, the district attorney could charge him with murder. Charges could be filed by the end of the week.
E-mail: gkennedy@ksl.com
E-mail: tcallan@ksl.com
×
Related links
Most recent Utah stories