Estimated read time: 1-2 minutes
This archived news story is available only for your personal, non-commercial use. Information in the story may be outdated or superseded by additional information. Reading or replaying the story in its archived form does not constitute a republication of the story.
SALT LAKE CITY (AP/KSL News) -- The state of Utah wants residents to remember the "fire" in fireworks.
Officials say celebrate the Fourth of July, but be careful when lighting off fireworks -- even sparklers.
Conditions throughout the state are hot and dry, so the littlest spark can start a huge fire.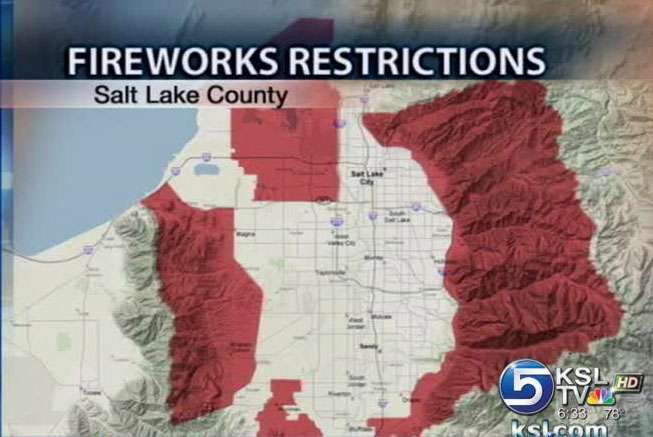 Fire officials want people to be especially careful with home fireworks and obey state regulations. They say only use legal fireworks and follow all warning labels. Also, keep a bucket of water or hose nearby just in case.
Fireworks are illegal in Utah if they shoot in the air higher than 15 feet or travel on the ground farther than 10 feet.
The Department of Public Safety says state troopers will also be keeping an eye out for people making a run to Wyoming for fireworks they can't get in Utah.
Possessing or lighting illegal fireworks can result in up to six months in jail or up to a $1,000 fine for each piece of contraband. If the fireworks cause a fire, whoever set them off could be liable for the costs of fighting the blaze.
Fireworks are legal now through July 7 but only in certain areas. In Salt Lake County, lighting fireworks is banned anywhere east of Wasatch Boulevard or north of 11th Avenue, and fireworks are illegal in all canyons.
(Copyright 2008 by The Associated Press. All Rights Reserved.)
×
Most recent Utah stories