Estimated read time: 2-3 minutes
This archived news story is available only for your personal, non-commercial use. Information in the story may be outdated or superseded by additional information. Reading or replaying the story in its archived form does not constitute a republication of the story.
The state of Utah now has another university in its ranks. Utah Valley State College is now Utah Valley University.
Hundreds of people gathered this morning to celebrate the opening of the new library on campus and the switch from UVSC to UVU.
UVU President William Sederburg said, "We know the essential variable in a high quality of life is education. What we are embarking upon in the entire state of Utah and here at UVU is to provide quality of life opportunities for our citizens. We do this on a daily basis with great faculty and great staff."
The change to university status has been in the works for more than a year, after state lawmakers approved a change allowing the school to provide some graduate programs.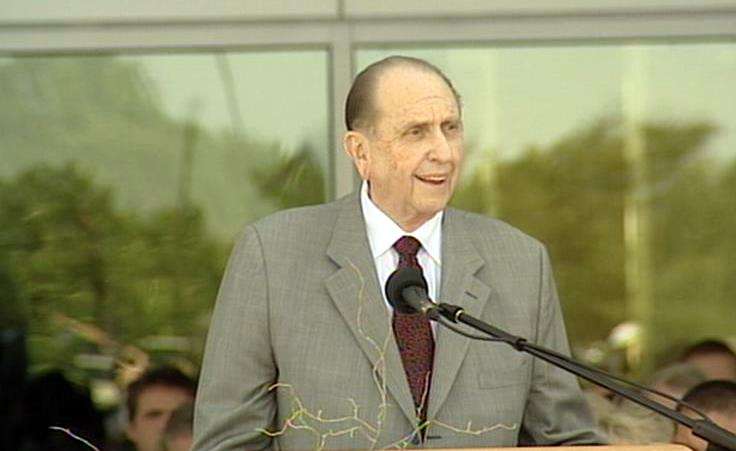 Thomas S. Monson, president of The Church of Jesus Christ of Latter-day Saints, who was at the groundbreaking when UVU began as a vocational tech college in 1975, encouraged UVU teachers to take interest in their students.
"Some classes are difficult, and at times learning skills are a bit rusty. Do not permit failure, but strive with each student so that he or she may one day look back and declare, 'I made it. I made it,'" President Monson said.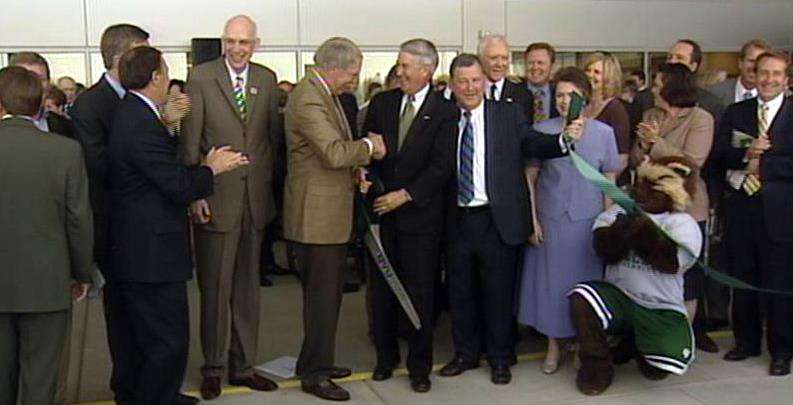 Dignitaries also cut the ribbon for UVU's brand new Digital Learning Center. The new library at UVU is a green building because of its energy efficiency. It should save $100,000 a year in energy costs. In fact, it is the most energy efficient state-owned building in Utah and will be a model for future state buildings.
School begins at UVU in late August. Enrollment this fall is expected to exceed 23,000 students. The first graduate program offered there will be a master's degree in education. Graduate degrees in nursing and business will follow in the next couple of years.
E-mail: spenrod@ksl.com
(The Associated Press contributed to this report. Copyright 2008 by The Associated Press. All Rights Reserved.)
×
Related links
Most recent Utah stories