Estimated read time: 3-4 minutes
This archived news story is available only for your personal, non-commercial use. Information in the story may be outdated or superseded by additional information. Reading or replaying the story in its archived form does not constitute a republication of the story.
PROVO — After months of projecting, hoping and breaking the team down, it's finally time to play the game.
The Cougars come in after a disappointing 8-5 season filled with injuries and ended with the "Miami Beach Brawl" after a disappointing overtime loss to the Memphis Tigers. The Cougars return with a veteran lineup and a healthy Taysom Hill hoping to make the signal caller's senior season a memorable one.
The Cornhuskers come in among transition after the firing of Bo Pelini. Tommy Armstrong, one of the top quarterbacks in the Big Ten, returns with an excellent offensive line. How will Armstrong respond to the change in team leadership?
Here are a few headlines to watch in the Cougars' opener:
Everything for the Cougars is a question mark, minus the quarterback
Hill is going to do whatever he needs to help his team win. Whether that involves him running the ball or protecting himself by throwing more is irrelevant. Everything else is a mystery.
When the news of Jamaal Williams' withdrawal from school broke, all eyes turned to the rest of the tailbacks — Algernon Brown, Nate Carter and Adam Hine specifically. None are close to the caliber of running back that Williams would have provided out of the backfield, but they will need to provide a spark if they are to have a solid running game.
The receiving corps is really good. But can Hill get them the ball? Mitch Mathews and company are great pass catchers who can make plays after the catch. If Hill can connect with his receivers, watch out.
The offensive line is expected to be better than last season, anchored by center Tejan Koroma. The Cougars had trouble giving their quarterback enough time to find his receivers a season ago, and there's no telling how they will do against the experienced and athletic Cornhusker defense.
Bronco Mendenhall has taken over the defense, and there are a lot of questions. Can the secondary stop anything? Can the linebackers play in coverage with faster and taller receivers? Can the defensive line overpower the bigger Nebraska linemen? If Mendenhall's history is any indicator of what's to come of this season's Cougar defense, then everything should be fine, right?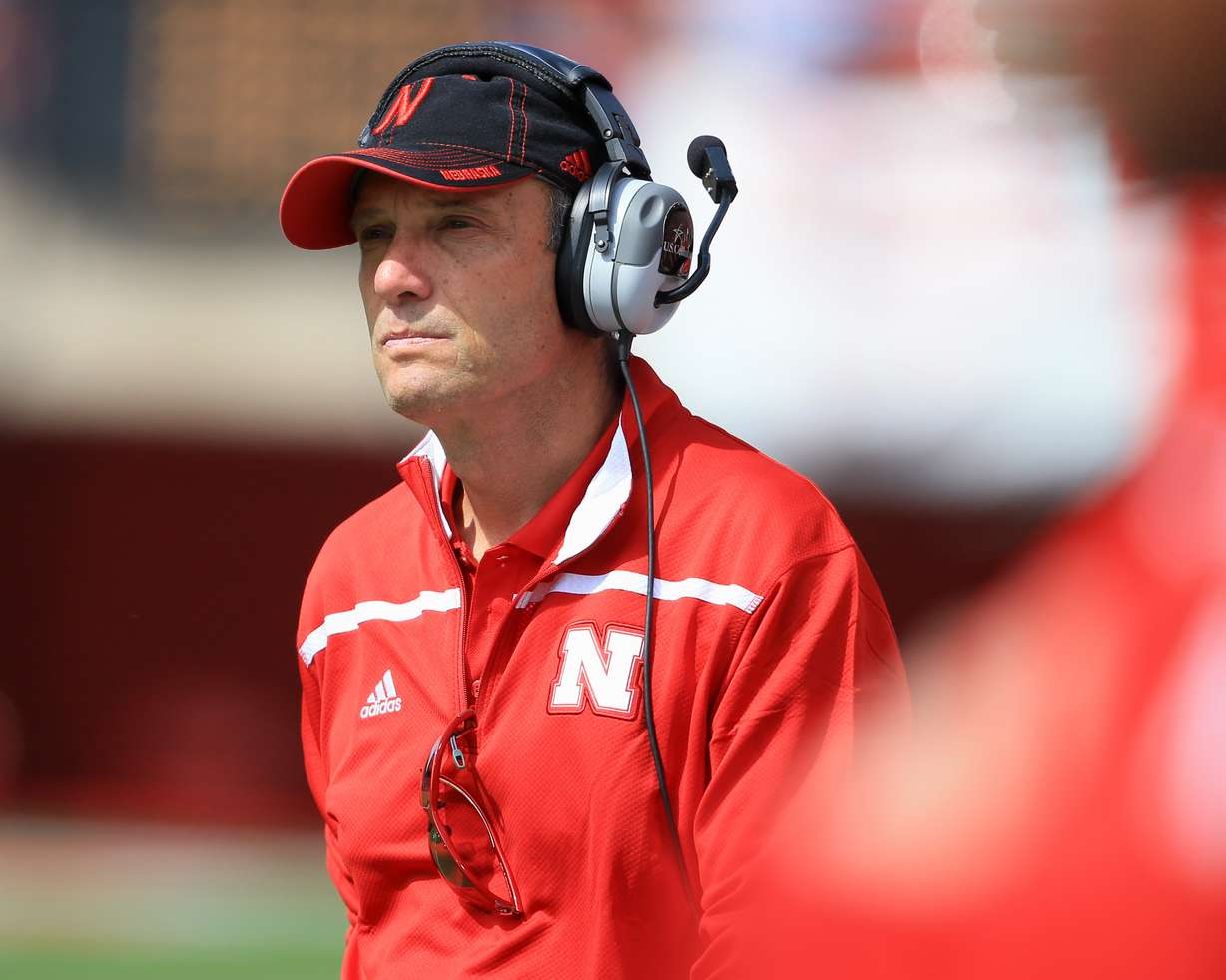 Mike Riley's new system
Riley has a tall task ahead of him with BYU. Nebraska has won 29 straight home openers, and that streak is on the line against the Cougars in Riley's first season at the helm.
There's no question Riley can coach. Riley won Pac-10 Coach of the Year in 2008 at Oregon State. His track record with collegiate talent is really good. Nebraska returns a lot of talent on both sides of the ball, but can that talent translate to Riley's system? If the Cornhusker offense can run Riley's system, then the BYU defense has a tough task ahead of it.
The Cornhusker defense is expected to have a formidable front seven. The secondary is the question. If Hill and company can take advantage of a weak secondary, the Cougars' receivers could be in for a big day.
Bronson Kaufusi back at defensive end
Kaufusi tried to fill the void left by Kyle Van Noy by playing outside linebacker in 2014. That experiment failed. Kaufusi was effective at rushing the passer but was below average when asked to step back into coverage. Now that Kaufusi is back to his natural position, he could be set for an incredible season.
Kaufusi has a tough task against a strong Cornhusker offensive line, but his ability to spin and outmanuever opposing linemen could lead to more sacks and tackles for loss. The Cougars will need Kaufusi to demand a double team so the rest of the defensive line and pass-rushing linebackers can get to Armstrong. Nathan Harker is a sports writing intern currently enrolled at Brigham Young University majoring in broadcast journalism. Nathan can be reached at nathan.harker32@gmail.com or via Twitter @nharker3207.
×
Related stories
Most recent Sports stories