Estimated read time: 3-4 minutes
This archived news story is available only for your personal, non-commercial use. Information in the story may be outdated or superseded by additional information. Reading or replaying the story in its archived form does not constitute a republication of the story.
The Granite School District is trying to make it harder for teens to jump up on the roof of Bonneville Junior High after a 16-year-old boy fell through a skylight and died Thursday.
Friday the district says teens need to do their part to stay safe, but it also plans to be aggressive in making sure this doesn't happen again.
The school district says custodians at Bonneville Junior High have seen a few people getting on the roof of the school over the years. But district officials say they weren't aware it was a continual problem until they heard neighbors on the news.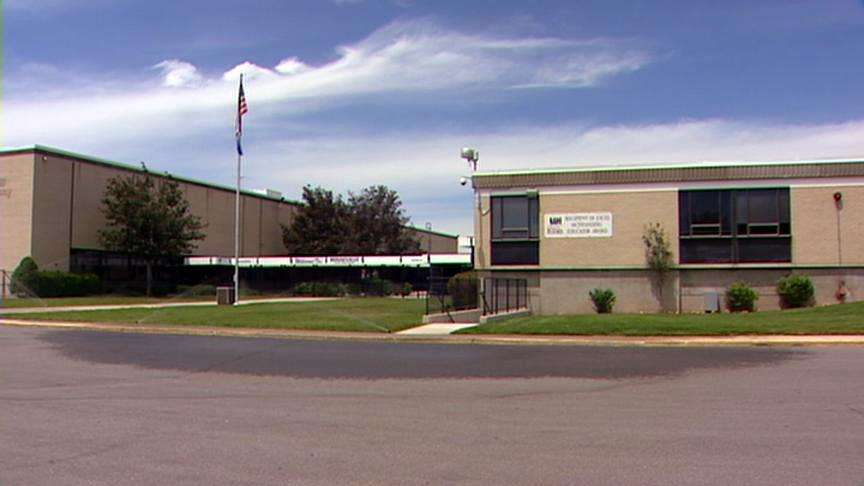 "We see kids on this roof all the time," Kathy Sanchez, who lives near the school, told news crews. "Apparently it's very easy to get up there."
Granite School District spokesman Randy Ripplinger said, "If that's the case, we really need phone calls about that."
Thursday, two teens came to the school to play soccer with some friends. But before the match, they jumped up onto the roof to mess around. One of the boys, 16-year-old Sean McCoy, used a maintenance ladder to climb onto the higher roof of the gymnasium.
McCoy saw an adult pull up to the school, and moments later, the 16 year-old fell through the skylight, plunging 40 feet to the gym floor below. There are disputes over whether the teen was running on the roof or sitting on the skylight and the glass collapsed underneath.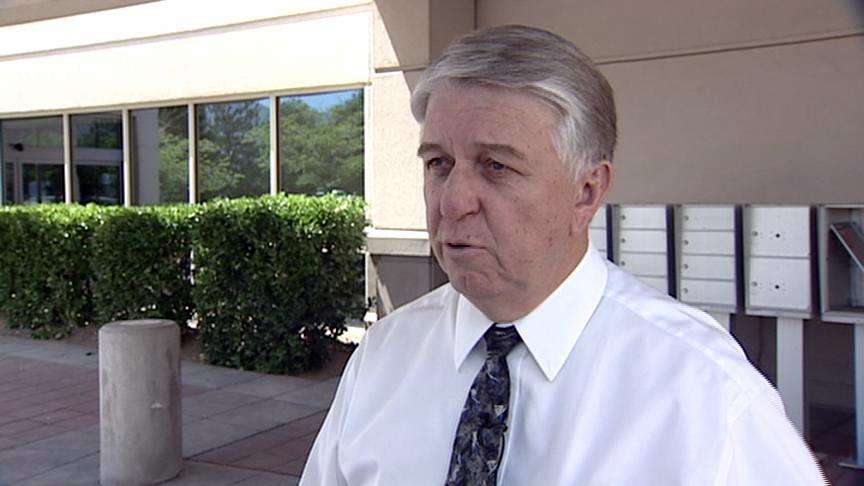 Ripplinger says employees spent Friday looking to see how the teens got up in the first place. "We are identifying handholds they may use to grab. We're identifying various rails and stuff they may use to stand on or poles they're shimmying up," he said.
The Granite School District says they're already discussing how they can now eliminate those handholds and things so people can't get up as easily.
Sean McCoy was not a student in the Granite District. He went to Judge Memorial High School.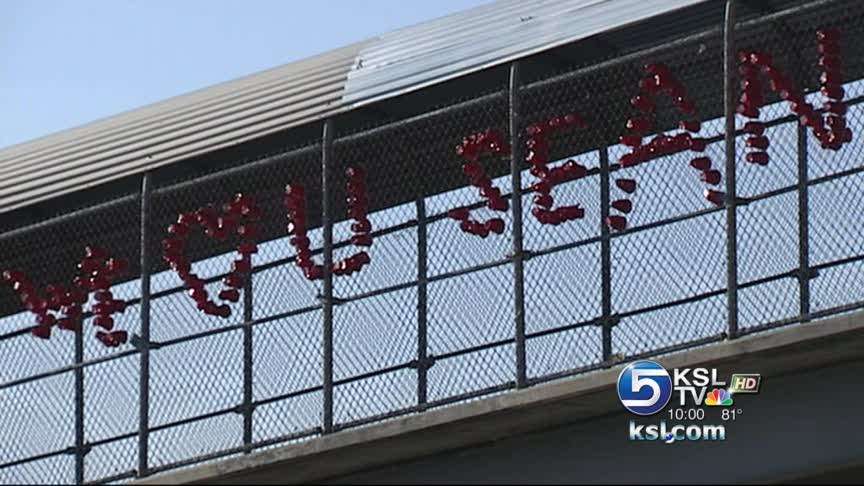 Officials at the school told us McCoy was an exceptional honor-roll student and gifted musician who played the saxophone. He was also going to be on the student council in the coming school year.
Students and faculty at Judge Memorial High School will be remembering McCoy this weekend. We're hearing Saturday there may be a vigil to remember the student many people thought fondly of.
A message made out of cups stuck in a fence along a freeway overpass in Holladay says, "We love you Sean." It gives you a sense of the grief the community is going through.
McCoy's music teacher, Ramona Mayer, told KSL, "I don't know anyone who could not be affected by this on some level. Sean will always be remembered as a fun-loving student. He loved music."
Mayer describes him as an honor student, gifted on bass and saxophone. "He had so much potential, and not to see that come to fruition is very sad," she said.
Details on the funeral are sketchy, but the spokesman for Judge Memorial believes Sean McCoy will be buried Tuesday.
Judge Memorial officials said they would mourn his loss and miss him dearly, and their hearts went out to his family.
E-mail: tpapanikolas@ksl.com
E-mail: gkennedy@ksl.com
×
Related links
Most recent Utah stories