Estimated read time: 4-5 minutes
This archived news story is available only for your personal, non-commercial use. Information in the story may be outdated or superseded by additional information. Reading or replaying the story in its archived form does not constitute a republication of the story.
KSL team coverageA 12-year-old girl is still in critical condition today after a bicycle accident with a car last night in Sandy. She was not wearing a helmet, and police say she didn't slow down at a stop sign.
Safety experts say it's another warning about the potential danger when cars and bicycles share the road.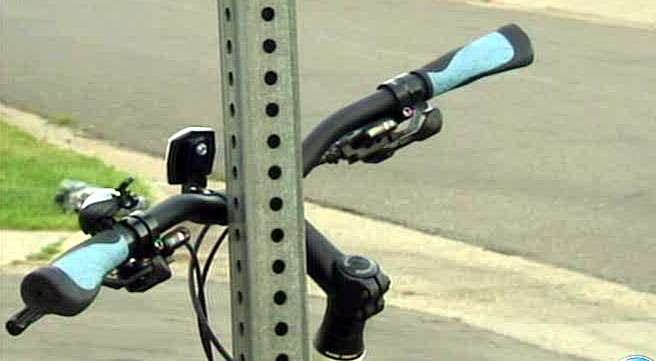 Sandy police say the girl injured in last night's accident apparently wasn't paying attention at an intersection and didn't slow down; that's how she got hit.
Police say just before 8:00 last night, the girl and her sister were riding down a small hill near 12000 S. Pineridge Rd. when they missed a stop sign. The girl slammed into a car coming from the opposite direction and was thrown from her bike.
A neighbor who was watering his lawn, Steve Lovell, saw the accident and went to help the girl. "Once I saw that she was breathing and had a pulse, I ran to a neighbor's house and told them to call 911 and then came back to make sure she was OK. Then I stayed with her until emergency crews arrived," he said.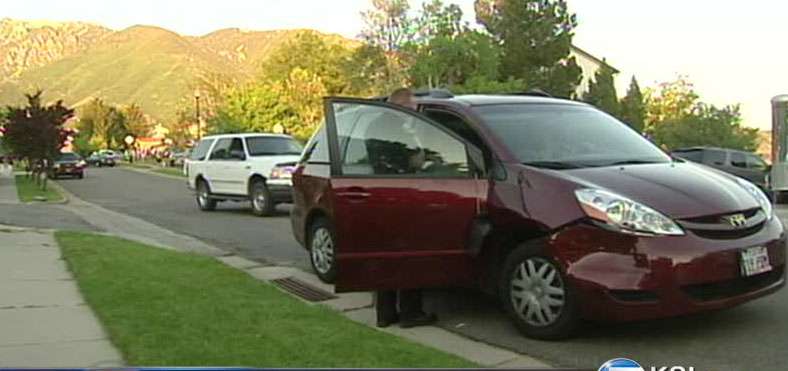 The 12-year-old was flown to Primary Children's Medical Center last night with head injuries and internal bleeding. She's still in critical condition this morning.
Sandy police say her injuries are life-threatening, but officers do not believe the driver was at fault, and no citation was given.
You've noticed more scooters and motorcycles on the road, and probably more bikes as people avoid paying high gas prices. Today we talked with drivers and bikers and found bikers want drivers to be more friendly, but drivers want bikers to play by the rules.
Motorist Kayla Krstyen said, "I was sitting at a red light and there was a bicyclist in front of me, and it was a red light, and I guess he got sick of waiting so he just went through."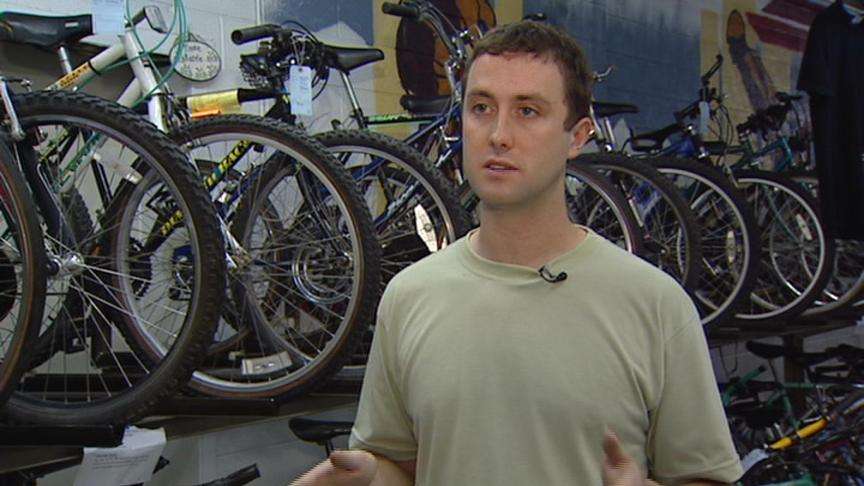 That's one complaint motorists have against bikes.
Danielle Bowen another motorist said, "You go to turn, make a left-hand turn and suddenly there's a biker that should be going with you in traffic and it's going against."
But as more people get fed up with expensive gas, or simply can't afford it, more people are riding bikes.
Jesse Buchanan rides his bike all day. He's a Community Service Officer with West Valley Police, and he sets the record straight: bicyclists need to ride like they drive. He said, "They're supposed to stop at all the same lights and signs that an automobile would stop, supposed to yield to pedestrians just as a car would."
But bikers aren't the only ones at fault. "Motorists often get impatient with cyclists and don't like sharing the road," Buchanan said. He's seen cars cut off cyclists or not give them the expected three feet of space.
No matter who is at fault, though, one will always lose. Sgt. Victor Quezada, with the Sandy City Police Department, said, "If you go up against a car on a bicycle, you're going to lose."
Buchanan offered some safety advice: "Try to be cognizant of cars, and drive defensively even on a bicycle, and anticipate the worst, and that way you can probably keep yourself out of a bad situation."
As a biker, make sure motorists know what move you're going to make, know your turn signals, and always wear a helmet.
Morrison was involved in an accident with a car that sent him flying. "I was able to walk away that day because my helmet went through the windshield, but that's what was destroyed. Instead of my head, the helmet was cracked in, like, four places," he said.
It's also important to check your bike. Morrison says to do an "ABC Quick Check," with "A" standing for air. You shouldn't be able to push down on the tires that much.
"B" is for brakes. When you squeeze the brakes, there should be room for two fingers between the brake handles and the handle bars.
Finally, "C" stands for chains. Make sure they're clean and running smoothly. Also, do an overall quick check of the entire bike.
The Salt Lake Bicycle Collective offers free safety courses every Saturday sponsored by the Utah Department of Transportation (UDOT). For more on those classes, click the related link.
E-mail: mrichards@ksl.com
E-mail: ngonzales@ksl.com
E-mail: abutterfield@ksl.com
×
Related links
Most recent Utah stories