This archived news story is available only for your personal, non-commercial use. Information in the story may be outdated or superseded by additional information. Reading or replaying the story in its archived form does not constitute a republication of the story.
SALT LAKE CITY — Issues related to homelessness and the controversy surrounding Police Chief Chris Burbank's resignation highlighted the first televised debate of this year's Salt Lake City's mayoral race.
Mayor Ralph Becker, who is seeking a third term, calmly stood by his accomplishments over the past seven years while his four opponents refuted his claims to success and challenged his approach to leading Utah's capital city.
Former state legislator Jackie Biskupski, Salt Lake City Councilman Luke Garrott, businessman Dave Robinson, and community activist George Chapman all squared off against Becker during the live debate, which was broadcast by KSL-TV and KSL Newsradio, moderated by Doug Wright and sponsored by the Pioneer Park Coalition.
The police chief's resignation churned particularly hot debate among candidates.
Becker defended his decision to call for either Burbank's apology or resignation, saying the police chief did not correctly handle sexual harassment claims filed by three female police officers in 2013.
Because of Burbank's "incredible service in the community," Becker said he gave Burbank an opportunity to demote the violating officer and take measures to improve sexual harassment training in his department.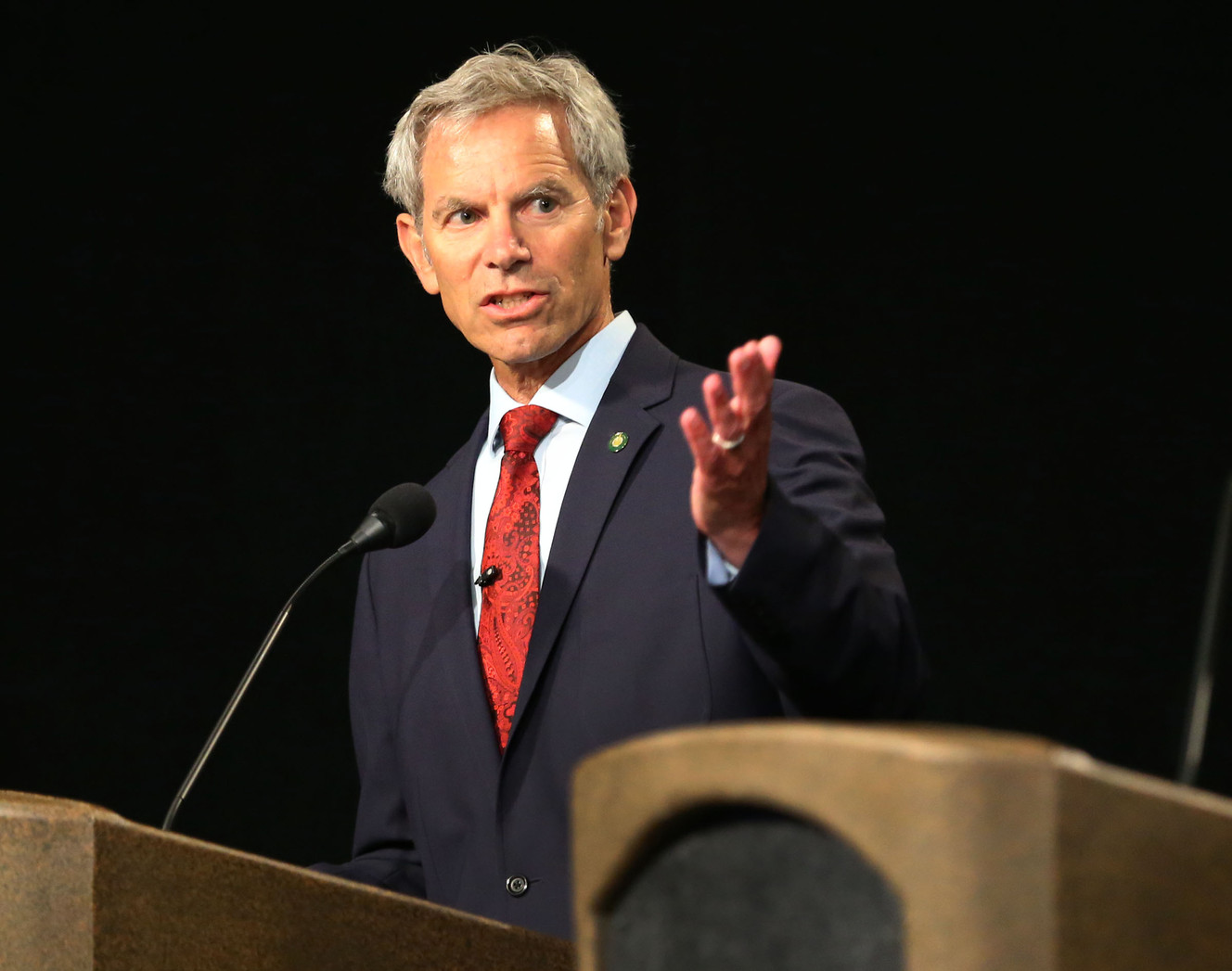 Scott G Winterton/Deseret News
"He failed to do that," Becker said. "I am fully comfortable; I have been from the time I made that decision, that it was the right one for Salt Lake City."
Biskupski said Becker seemed "disengaged" from the issue during the past year.
"I would have personally addressed this directly," she said. "I don't think we would be here today if I had been mayor at the time this occurred, and it would have been handled a year ago the way it should have been."
Chapman defended Burbank and said Becker should have handled the situation better.
"I think Burbank did the best he could with the rules he had in place," he said.
Garrott blamed both Becker and Burbank for the timeline on how the sexual harassment cases were handled, but he said his solution would be a change in city policy.
"The police chief and the mayor both said this was intolerable in Salt Lake City, yet it was tolerated," he said. "We need new guidelines in the city for managers because right now they have full discretion on how they manage these cases. They need to make sure they are responding in appropriate times."
Robinson said while he wasn't familiar with the details of the sexual harassment case, he doesn't trust Becker and has "concerns with his judgement."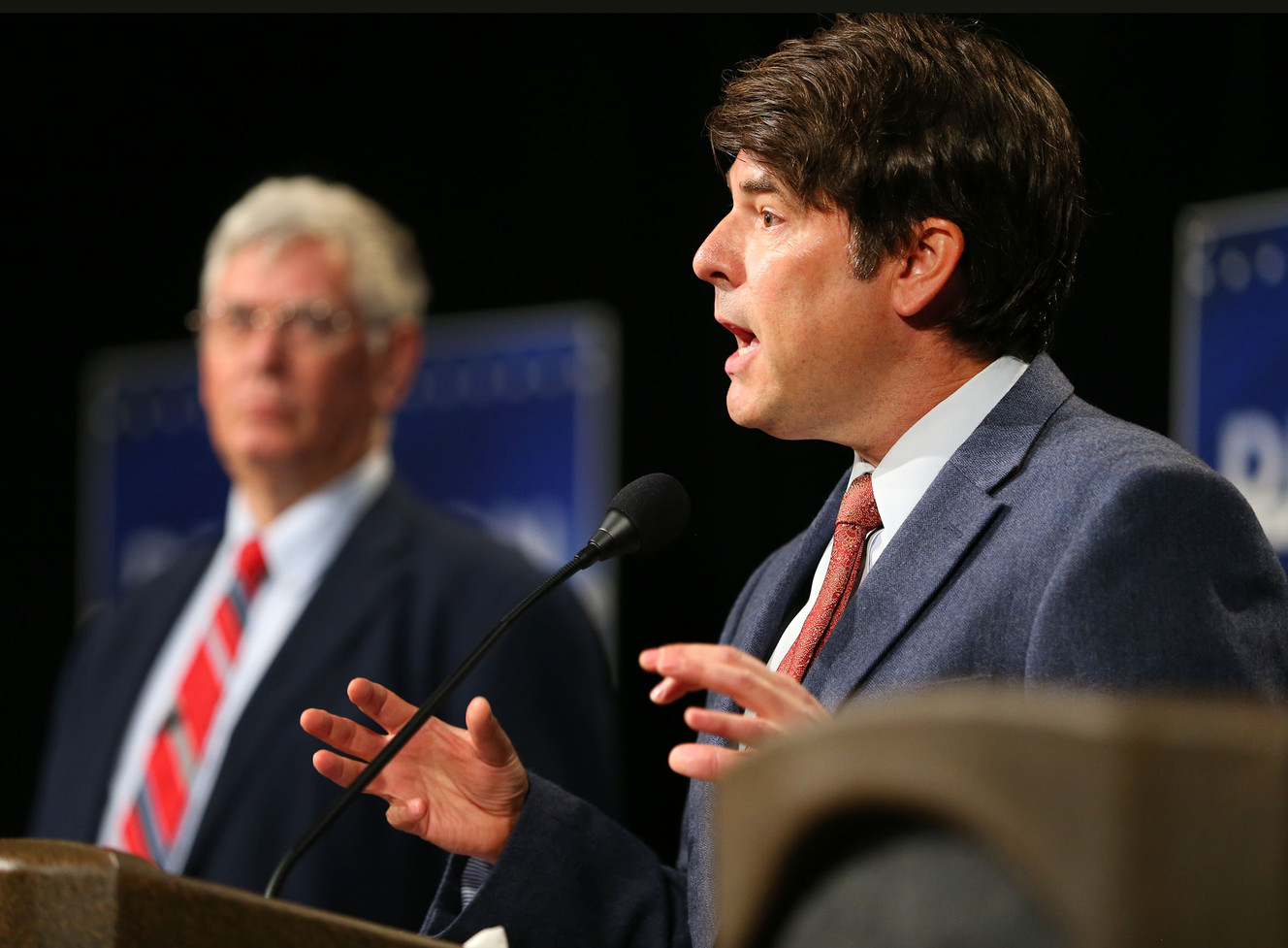 Scott G Winterton/Deseret News
Becker's opponents also heaped criticisms on Becker for the city's prominent homelessness problems.
"For seven years, Ralph Becker has ignored drug dealing and the homeless situation downtown," Chapman said. "Let's be honest, if he hasn't solved the issue in the last seven years, he's very unlikely to solve the issue in the next four years."
But Becker championed Salt Lake City as being nationally renowned for its progress with chronic homelessness, which has dropped more than 90 percent in the past decade under Utah's "Housing First" initiative.
"But we know it's not enough," the mayor added, "and we'll be doing more in the coming years until we get this addressed."
Robinson said the problem boils down to drug and mental health treatment, and people are still "falling through the cracks."
"I do believe we need to strengthen mental health services being provided," he said.

Scott G Winterton/Deseret News
Biskupski said an immediate need is to separate women and children from men at homeless facilities. The way the shelters are set up today, women and children are subjected to violence and crime, she said, and the city needs to rely less on police and more on social programs to handle issues surrounding homelessness.
"We absolutely must sort out the homeless from the criminals and the drug dealers," Biskupski said. "It is critical we address this very differently."
Garrott said he worries about the homeless shelter concentration. The vast number of homeless people at The Road Home, he said, "overruns the neighborhood."
"I am supportive of a model that shrinks services so they're not so impactful in neighborhoods," Garrott said, adding that he believes such facilities should be spread out among communities.
The next mayoral debate will take place at 7 p.m. July 28t Westminster College, 1840 S. 1300 East.
Contributing: Ashley Kewish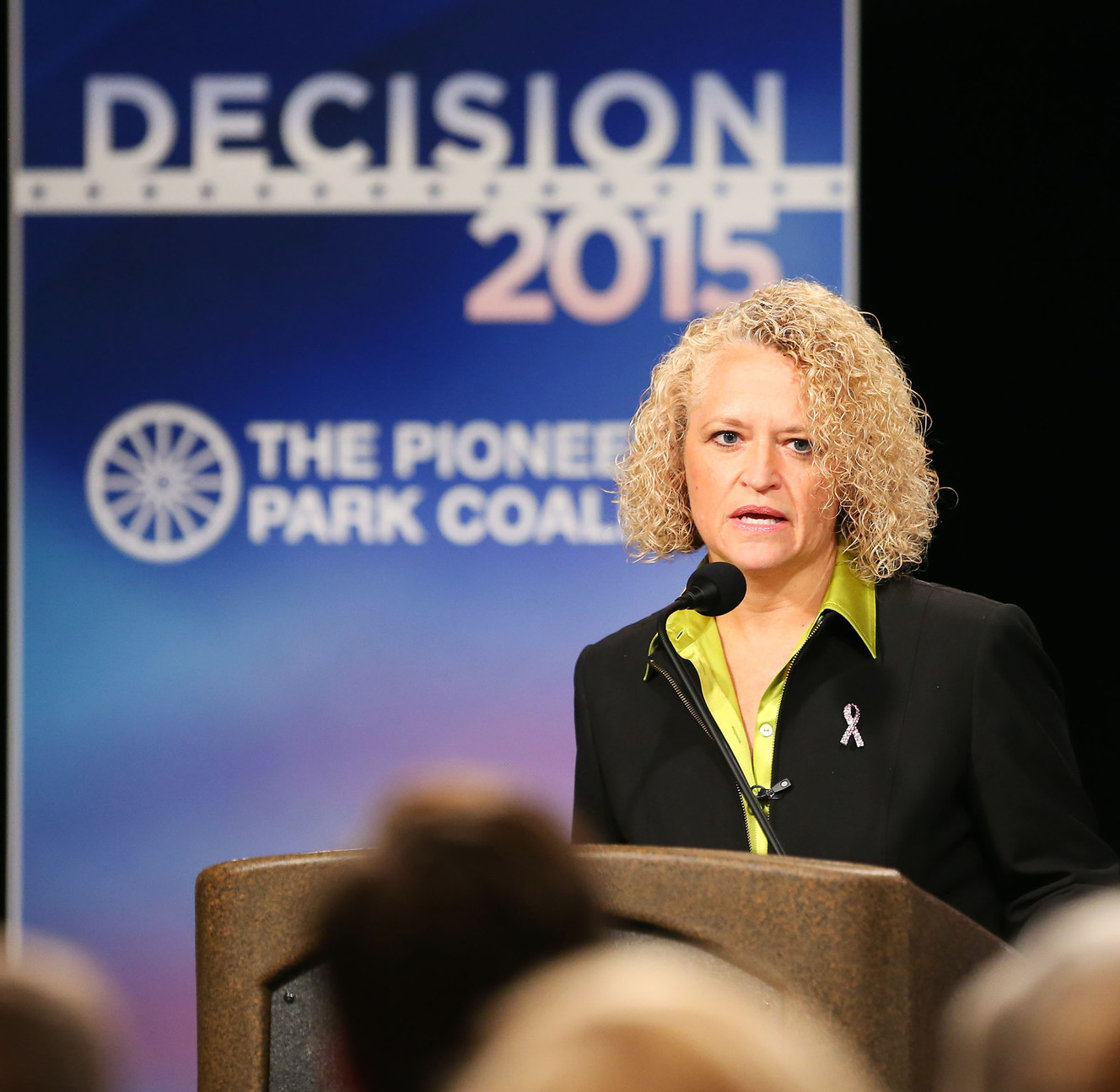 Scott G Winterton/Deseret News
×
Photos