Estimated read time: 2-3 minutes
This archived news story is available only for your personal, non-commercial use. Information in the story may be outdated or superseded by additional information. Reading or replaying the story in its archived form does not constitute a republication of the story.
Whit Johnson reporting Another alert for University Hospital patients: A scam preying on people whose personal information has already been stolen may be in the works.
University Hospital spokesperson Chris Nelson said, "We're very concerned because our primary focus here is getting the word out, making sure patients know what we're doing."
Right now more than two million people are keeping a close watch on their credit after backup tapes storing patient billing information were stolen. Now it appears someone is looking to take advantage of an already fragile situation.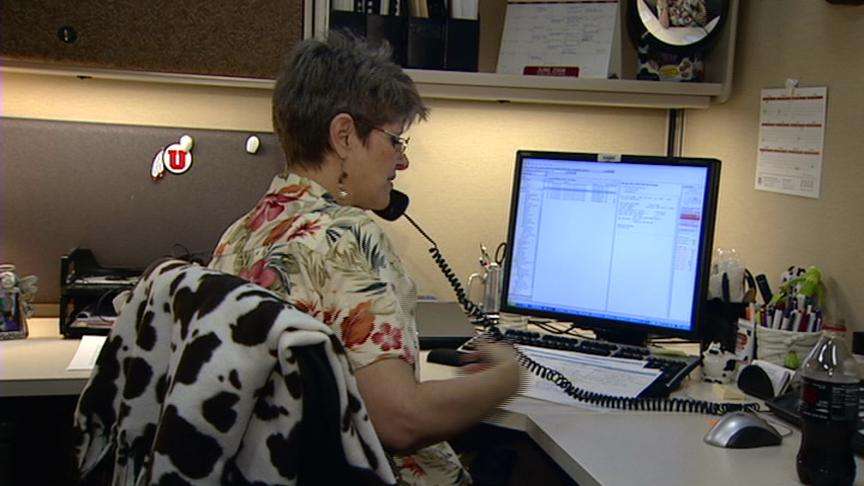 If you receive a phone call from someone claiming to be with University Hospital asking for your personal information, hang up and report it to authorities. Hospital officials say it's NOT them calling, and it could be a scam.
For a facility that already operates 24/7, University Hospital has found itself working overtime. The hospital is trying to contact 2.2 million patients whose identities may be compromised.
This comes after a courier who, against protocol, left data tapes containing patient billing information unattended in his car. The courier was fired.
The tapes were stolen, and now amid efforts to set up hotlines, notify patients and offer special services, the hospital appears to have another problem.
"We're shocked. We're frustrated," said Nelson.
Reports from several concerned patients allege they were called by someone claiming to be with the hospital asking for personal information.
"That will not happen. We will not be calling anyone directly asking for Social Security numbers," Nelson said.
Instead, University Hospital says affected patients will receive a letter in the mail by the end of next week, complete with instructions.
In the meantime, callers are standing by. A company out of New York is running a call center offering basic information, and University Hospital has a staff dedicated to answering more specific questions. As of this morning, only about 1,200 people had called in. University Hospital hopes more will take advantage of the service.
"It's overwhelming both professionally and personally. Most of us who work here are also patients here," Nelson said.
That hotline number is (866) 581-3599. For more information, see the related links on this page.
E-mail: wjohnson@ksl.com
×
Related links
Most recent Utah stories