Estimated read time: 2-3 minutes
This archived news story is available only for your personal, non-commercial use. Information in the story may be outdated or superseded by additional information. Reading or replaying the story in its archived form does not constitute a republication of the story.
Andrew Adams reportingIt horrified parents everywhere and captured national headlines: children as young as 13 snapping naked, even sexually-explicit pictures of themselves, and trading them over their cell phones.
For the first time you'll hear from a parent of one of the teens charged in a recent case and learn it's happening in schools across Utah.
Even weeks after it happened at Farmington Junior High School, students are in shock.
Katelin Allen, a Farmington Junior High student says, "It's such, like kind of a small town. Like I was just way surprised about it."
Parents are outraged. Jeanie Allen says, "I believe this is a rampant problem."
One father says, "I was alarmed, first of all." He got the news in a phone call. He says, "I was called by a police officer who was investigating it at Farmington Junior, and he just simply asked permission to talk to my daughter and see what was on her phone." When the criminal charge came, he said it was pretty upsetting.
Greg Skordas represents the 15-year-old boy facing a felony charge. He says, "Just the idea that a lot of the kids now know what's going on with this case has been difficult for a number of these children."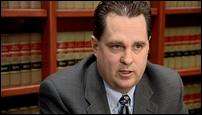 On Mar. 31, Davis County Attorney Troy Rawlings said, "If we don't do anything, I think it would continue. It would probably get worse."
Rawlings is investigating 25 cases across five junior highs and three high schools, but those cases may just be the tip of the iceberg.
Lt. Paul Jaroscak, with the Salt Lake County Sheriff's Office said, "Since the first of the year, we've had anywhere from five to 10 cases reported to us." He says of those, two have resulted in charges.
And then there are the cases police don't know about. Zara, a West High Student, says, "This girl I hung out with in junior high did it one time and took a picture of her chest and sent it to a bunch of boys."
Amber, also a West High Student, says "I think in Murray it's more popular."
Sariah Donahoo, an educator for the Internet Crimes Against Children Task Force, says, "I know it is something they deal with right down to the elementary schools. I've had third- and fourth-graders with cell phone cameras, and I've had elementary schools tell me they've had a problem with pictures."
There's just a small number of districts in this state that say they've had these cases, but many more believe it's going on.
Coming up on part two of our "Cell Phone Porn" series, you'll hear the tough message the state has for teen who swap pictures, and you'll learn how everybody from state lawmakers to counselors are trying to fight the problem.
That's tomorrow on KSL Newsradio at 5:40 a.m. and 7:40 a.m.
E-mail: aadams@ksl.com
×
Related links
Most recent Utah stories