This archived news story is available only for your personal, non-commercial use. Information in the story may be outdated or superseded by additional information. Reading or replaying the story in its archived form does not constitute a republication of the story.
John Hollenhorst reportingIf you're the kind of person who likes birds, but you're not the kind of fanatic who stalks birds and keeps lists, here's a story for you.
It's been said that feeding birds and watching them is the second most popular hobby in the country, after gardening. But if you're an amateur, it can be frustrating not knowing what you're looking at. Now, a Utah man may have found a niche by writing 50 books, each of them called "Backyard Birds," tailored for people in every state.
Bill Fenimore, who lives in Farmington, has loved birds since he was a child. But it's only since he retired that bird-watching took over his life. "It's a wonderful keyhole into nature for families, particularly with young children, who'd like to have them make a nature connection," he said.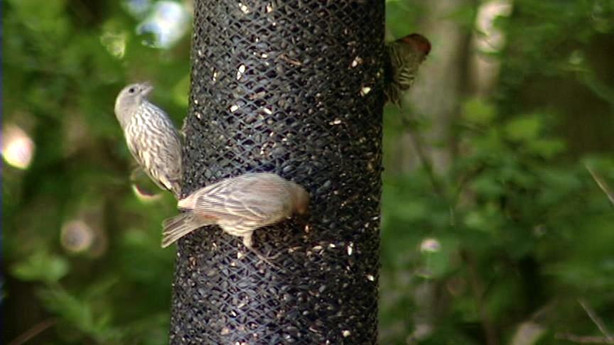 Fenimore's backyard has lots of birds because he knows what they like to eat and drink. Now he's an author of 50 books; one for each state starting with Utah, of course. "Well, it's doing quite well; beyond my wildest dreams, actually," he said.
The books give you a few tips on how to attract birds to your backyard, but the main point is to help you figure out what you're looking at.
His secret is recognizing that, for amateurs, less is more. Most bird books try to include every species. "Yeah, there are about 434 birds that occur in Utah. So giving someone a field guide to Utah can be useful, but a daunting task to pick out that one bird that can be visiting in your backyard," Fenimore said.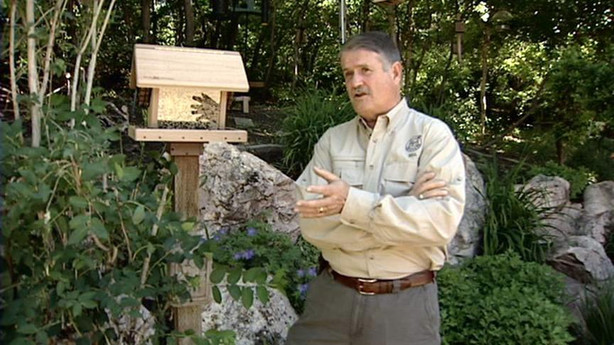 He decided to boil it down, in each state, to the birds you're most likely to see. "So I picked out the top 25 that are likely to turn up in your backyard in Utah," he explained.
Fenimore leaned on friends who take photos of birds, and presto! A book series was born. "I've written the book, I've designed the book, [and] I understand the birds. I'm not a photographer," he said.
He still has one more state to visit, North Dakota, before the series can be completed. Along the way he's spreading the message that virtually any backyard can attract lots of birds if you provide the right menu of fruits nuts, jelly, water, whatever.
"Variety really is a key, and habitat. Having a variety of different types of plants and trees and cover really creates that type of environment that they utilize and enjoy," Fenimore said.
In his retirement, Fenimore runs a store, Layton's Wild Bird Center. His books covering nine states are published already; 41 others will follow in the next few months. They're available at bird stores, book stores and on Amazon.com.
E-mail: jhollenhorst@ksl.com
×